Films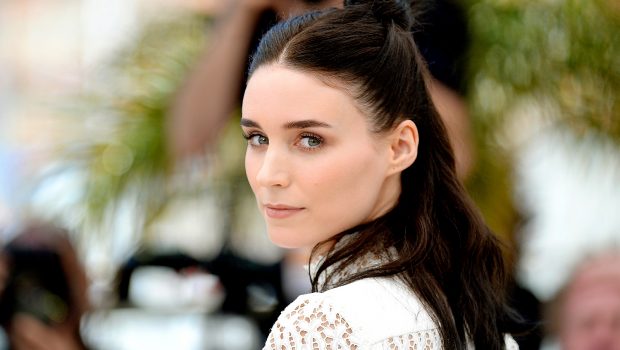 Published on August 5th, 2016 | by admin
LIZ WATTS JOINS SEE-SAW FILMS TO PRODUCE THE BIOPIC 'MARY MAGDALENE'
August 5, 2016 – Celebrated producer Liz Watts is joining See-Saw Films' Iain Canning and Emile Sherman to produce the highly anticipated biopic Mary Magdalene, it was announced today. Set to begin shooting on location in Europe later this year, Watts will produce the film through her Sydney based production company Porchlight Films.
"It's a great privilege to be a part of bringing the amazing and timely story of Mary Magdalene to the big screen," said Watts. "I am thrilled to be working with such an extraordinary cast and director Garth Davis, whose talent and work I've admired for years. And, of course, I'm delighted to be working once again with See Saw Films' Iain and Emile."
Iain Canning added "We are delighted to be working with Liz on Mary Magdalene. She has the perfect mix of creative sensibility and production experience. Liz's credits speak for themselves and we look forward to working with her on this unique project."
Liz Watts is best known for working with some of the world's best directing, writing and acting talent. Past Credits include Little Fish (2005) starring Cate Blanchett, Tony Krawitz's Jewboy (2006), Tony Ayres' The Home Song Stories (2007), David Michôd's Animal Kingdom (2010), The Hunter (2011) starring Willem Dafoe, Cate Shortland's Lore (2012) and The Rover (2014) starring Guy Pearce and Robert Pattinson. Liz worked with See-Saw on one of the company's earlier productions, Dead Europe (2012).
Most recently, Watts served as Executive Producer on "The Kettering Incident", an 8 part psychological thriller TV series starring Elizabeth Debicki with Matthew Le Nevez and currently airing on Foxtel's Showcase to rave reviews. She is also executive producing Jasper Jones, the film adaptation of the much-loved Australian novel by Craig Silvey starring Levi Miller, Angourie Rice, Toni Collette and Hugo Weaving which will hit cinemas later this year. Liz also serves as an Executive Producer alongside David Michôd on the U.S. series "Animal Kingdom", currently airing on TNT with a second season on order.
A passionate industry advocate, Liz has served on numerous juries and industry events including the Berlinale Film Festival Generation Jury (2016) and as Board Member of the Sydney Film Festival, and MetroScreen Sydney and the SAFC (South Australian Film Corporation). Liz was the recipient of a Churchill fellowship in 2011 and immediately prior to forming Porchlight Films with Vincent and Anita, Liz worked in positions at Beyond Television, Film Australia and Southern Star Entertainment.
Academy Award nominee Rooney Mara (Carol, Girl with the Dragon Tattoo) is attached to play the title character of Mary Magdalene and Academy Award winner Joaquin Phoenix (Her, Walk the Line) is in talks to play Jesus. Academy Award nominee Chiwetel Ejiofor (12 Years a Slave, The Martian) is also in talks to play the apostle Peter with Tahar Rahim (A Prophet, The Past) in talks to play Judas.
Mary Magdalene is an authentic and humanistic portrait of one of the most enigmatic and misunderstood spiritual figures in history. Set in the Holy Land in the first century, the film is the story of a young woman who leaves her small fishing village and family behind to join a new movement. Inspired by its charismatic leader, Jesus of Nazareth, and his teachings, Mary sets out with the disciples on the journey to Jerusalem, where she finds herself at the heart of the founding story of Christianity.
Garth Davis ("Top of the Lake", Lion) will direct from a script written by Helen Edmundson & Philippa Goslett (How to Talk to Girls at Parties).
Universal Pictures International Productions (UPIP) is partnering with See-Saw Films to produce the biopic and will release the film in all international territories except Australia and New Zealand where it will be handled by See-Saw's long time partners Transmission Films. The Weinstein Company will release the film in North America in 2017. Film4 co-developed the film with See-Saw.