Hardware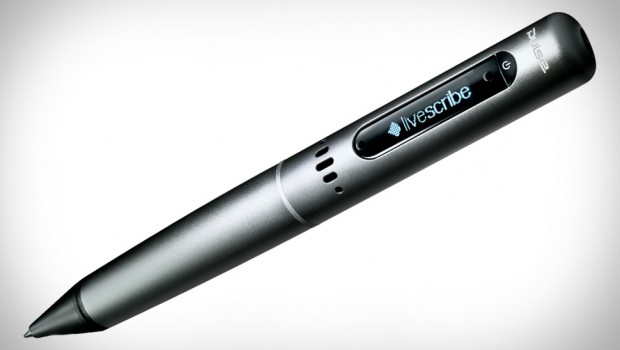 Published on February 11th, 2015 | by admin
Livescribe 3 Smartpens Supported by Beesy, the Powerful iPad Business Productivity App
Write notes on paper and organise your work digitally with Livescribe and BeesApps partnership
Sydney, Australia – February 11, 2015 – Livescribe (www.livescribe.com) and BeesApps (www.beesapps.com) announced today the integration of handwritten paper notes in the Beesy iPad productivity app, available now on the App Store. With a Livescribe 3 smartpen, Beesy customers can write their notes with real ink on paper and see them easily integrated into their daily workflow. Handwriting is converted into digital text that is automatically organized into meeting minutes, tasks or action items to share with colleagues. This combination of Beesy and the Livescribe 3 smartpen is designed to make the iPad even more productive for business.
Studies show that managers in companies spend more than half their time either attending meetings, following up on tasks, or reporting on their activity. An average month may include 80 hours of meetings, hundreds of actions to track and 30 hours or more of reporting. Business managers need a solution that will increase their efficiency at managing this entire process. "Success in today's workplace requires an unprecendented level of agility and flexibility," said Mark Parker, Country, Livescribe ANZ. "By combining a Livescribe 3 smartpen with Beesy, businesspeople can stay on top of the daily flood of information by writing their notes on paper and using Beesy to organise and share that information using an iPad."
With the Livescribe 3 and Beesy, professionals can take notes with a real pen on paper and turn their handwritten notes into reusable digital text. To simplify organisation, customers can create comments, tasks or drawings just by tapping short-cut buttons printed at the top of each page in their Livescribe notebooks. The Beesy app automatically turns those notes into professional meeting minutes, project tracking documents and organized task lists complete with assignments and due dates for team members. This unique capability turns an iPad into a productive business notebook replacement for an efficient workplace.
"Using Beesy, corporate customers can save more than 30 minutes a day by simply taking notes on paper and fully integrating their notes into their corporate environment, allowing them to quickly track activities, share action items and stay ahead of the curve while running from meeting to meeting," said David Chevenement, CEO of BeesApps. "This integration with Livescribe is unprecedented because now people can capture notes with a smartpen and automatically see their words appear in digital text so the information is available whenever they need it."
Beesy is in use by customers around the world, such as the National Health Service (NHS) Scotland and Wood Group Mustang. Bruce Archibald of NHS Grampian and four of his colleagues use Beesy daily to improve their task and time management.
Beesy is available for $7.49 AUD in the App Store. Livescribe 3 smartpen support is available for an additional $27.99 AUD via in-app purchase, and enables instant handwriting conversion and digital text input using MyScript technology. The app with Livescribe support is available now. For more information on how Livescribe works with Beesy, please see this video : https://www.youtube.com/watch?v=DUG3IesEGQ4.
To purchase Beesy for $7.49 AUD, visit the App Store at: https://itunes.apple.com/au/app/beesy-take-meeting-notes-automated/id499578384?mt=8