Events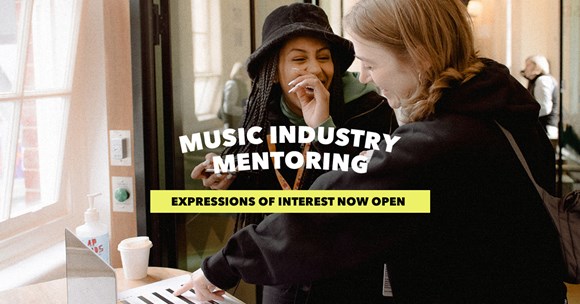 Published on July 27th, 2023 | by Alex Novus
Live Nation And The Push Announce The Music Industry Mentoring Program For Emerging Talent
Live Nation, the global leader in live entertainment, has today announced an extension of its partnership with Australian youth music organisation, The Push. This long-term deal will galvanise a shared dedication of nurturing Australia's youth interested in careers in the music industry and marks the launch of the Music Industry Mentoring Program. The program will see Live Nation and The Push facilitate mentorship experiences, along with Moshtix, Secret Sounds and the Australian Festivals Association for youth interested in careers in live entertainment by connecting emerging talent with established industry trailblazers.
The Music Industry Mentoring Program will provide mentoring for roles across all facets of the industry including production and logistics, tour operations, marketing, ticketing, booking, back of house, public relations, promotion, and many more at a number of Live Nation concerts, festivals and venues. The mentees will be included as official staff members of Live Nation and its group of companies Moshtix and Secret Sounds, with access to meet regularly with other team members. These roles will provide successful applicants the opportunity to gain substantial work experience, develop skills, networks, practical training, mentorship, and confidence in bespoke roles across live entertainment.
The scheme launches on the back of a successful inaugural program in collaboration with Crowded House, where the band, together with The Push and Live Nation, provided two young Australians with the opportunity to be mentored on Crowded House's 11-show 'Dreamers Are Wating' tour across Australia.
Roseta Cork, 2022 Music Industry Mentoring program participant commented: "Being a participant of the Music Industry Mentoring program was the best experience for my audio career. This program gives a platform for young people to be more involved and recognised for their work. I hope to see more programs like this in the Australian music industry."
The Music Industry Mentoring program is supported by The Ian Potter Foundation – one of Australia's major philanthropic foundations, delivering grants to support charitable organisations working to benefit the community.
Kate Duncan, CEO, The Push, commented: "The Push is committed to supporting our next generation of industry practitioners to develop the skills, confidence and networks needed for successful career pathways. We are delighted to be partnering with Live Nation again to provide these career-defining opportunities for young people." 
Michelle Lucia, Senior Vice President of Product and Experience at Live Nation APAC commented: "At Live Nation, it is our priority to support Australia's next generation of emerging professionals, and together with The Push, are proud to provide young Australians with opportunities to assist their growth, skill development and boost confidence under the guidance of industry leaders." 
The successful applicants will be selected through a competitive application process, focusing on the applicant's ability to demonstrate a commitment to a career in technical production or tour management.
Expressions of interest are now open for the 2024 Music Industry Mentoring program. For more information, key dates, or to apply, please visit thepush.com.au/music-industry-mentoring