Games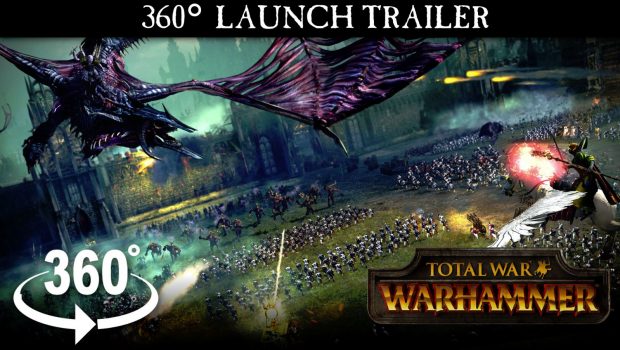 Published on May 24th, 2016 | by admin
Live the Fantasy, Total War: WARHAMMER 360° Launch Trailer puts you on the Frontline
Creative Assembly set out four years ago to create the ultimate in fantasy strategy games. Through a marriage of award-winning Total War game mechanics and the incredible depth and complexity of Games Workshop's World of Warhammer Fantasy Battle, critics have judged Total War: WARHAMMER as one of the best strategy games ever made.
Experience the frontline clash of magic, monsters and legendary heroes in our stunning 360° interactive launch trailer.
Visit the YouTube link [https://youtu.be/WtEBtxx5EUU] and either:
1)      Click and drag your view of the battlefield on desktop (Chrome, Opera, Firefox, or Internet Explorer).
2)      Use the YouTube or Facebook app on your mobile as a virtual window, and pan your view around (note that this is currently the only way to experience the 360 functionality on your mobile).
3)      Select VR view from the Youtube App and drop your phone into Google Cardboard.
The time is now, Conquer This World.
Visit www.totalwar.com for details.