Films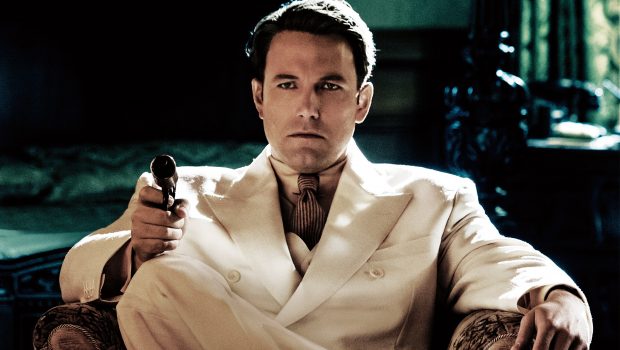 Published on February 9th, 2017 | by Damien Straker
Live by Night – Film Review
Reviewed by Damien Straker on the 9th of February 2017
Roadshow presents a film by Ben Affleck
Produced by Leonardo DiCaprio, Jennifer Davisson, Ben Affleck and Jennifer Todd
Screenplay by Ben Affleck, based on Live by Night by Dennis Lehane
Starring Ben Affleck, Elle Fanning, Brendan Gleeson, Chris Messina, Sienna Miller, Zoe Saldana and Chris Cooper
Music by Harry Gregson-Williams
Cinematography Robert Richardson
Edited by William Goldenberg
Running Time: 128 minutes
Rating: MA15+
Release Date: the 26th of January 2017
Ben Affleck caught many off guard when the actor made his directorial debut back in 2008 with the crime thriller Gone Baby Gone. Since then, he's proven himself to be an accomplished and lauded filmmaker with The Town (2010) and Argo (2012); the latter won the Best Picture Oscar. However, Live by Night, adapted from Dennis Lehane's award winning novel of the same name, is a disappointing new entry for Affleck, who is also its writer and star.
This is a 1920s-set gangster film about bootlegging and gang warfare. The production itself is handsome, well-framed, and scenes are never short of a healthy number of extras. Some of the film's beach shots echo Terrence Malick's recent work, including To the Wonder (2012) in which Affleck starred. By working with some of the industry's strongest directors, including Malick and David Fincher, Affleck is showing he can engineer strong visual foundations, but his work would benefit from further objectivity.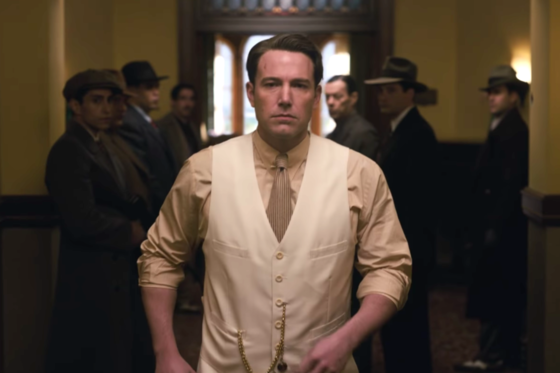 He plays Joe Coughlin, a First World War veteran who now refuses to take orders back in America. In the violent streets of New York, he's a criminal that knocks off poker games and is also involved with Emma (Sienna Miller), the mistress of crime boss Albert White (Robert Glenister). While his father Thomas (Brendan Gleeson), a policeman, warns him to stay away from Emma, Joe is undeterred. Eventually, Joe is betrayed, badly beaten and then sentenced to gaol for three years for a job that turned ugly. It would have been longer if his father didn't have the sentence reduced.
After leaving prison, he accepts an offer from mob boss Maso Pescatore (Remo Girone) to take revenge on Albert. He is employed to set up a bootlegging operation in Florida that will hurt Albert. His arrival in Florida sees him reunited with his friend Dion (Chris Messina), who becomes his right-hand man, and then romantically involved with Graciela (Guardians of the Galaxy's Zoe Saldana), which leads to racial and religious tensions with his enemies.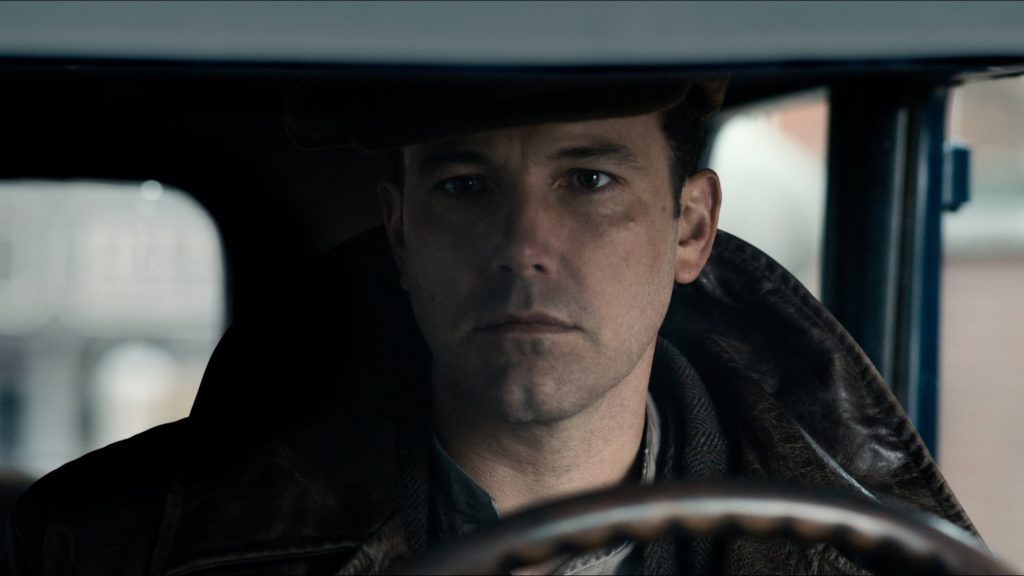 Affleck has simply given himself too much work to do on this project, starting with playing the character of Joe. Someone more delightfully oily and devious could have made Joe an interesting anti-hero. Affleck's minimalist acting and typically firm intensity fail to ignite Joe as compelling and unique outside of the dramatic situations he faces. His inner life is limited to his relationship with Graciela, which isn't very poignant besides the racial dangers it brings when Joe is threatened by the KKK.
Too many scenes in Night are emotionally detached by being incoherent and talky; most are also filmed statically and spoken with garbled dialogue. The usually reliable editor William Goldenberg (Argo, Zero Dark Thirty) has also cut the film into fragments, leaving a lazy voice over to stitch scenes together. Despite the action and violence, the film is rendered slow, tensionless and disjointed. The script is also largely free of humour, which is a pity considering Argo masterfully balanced nail-biting tension and black comedy.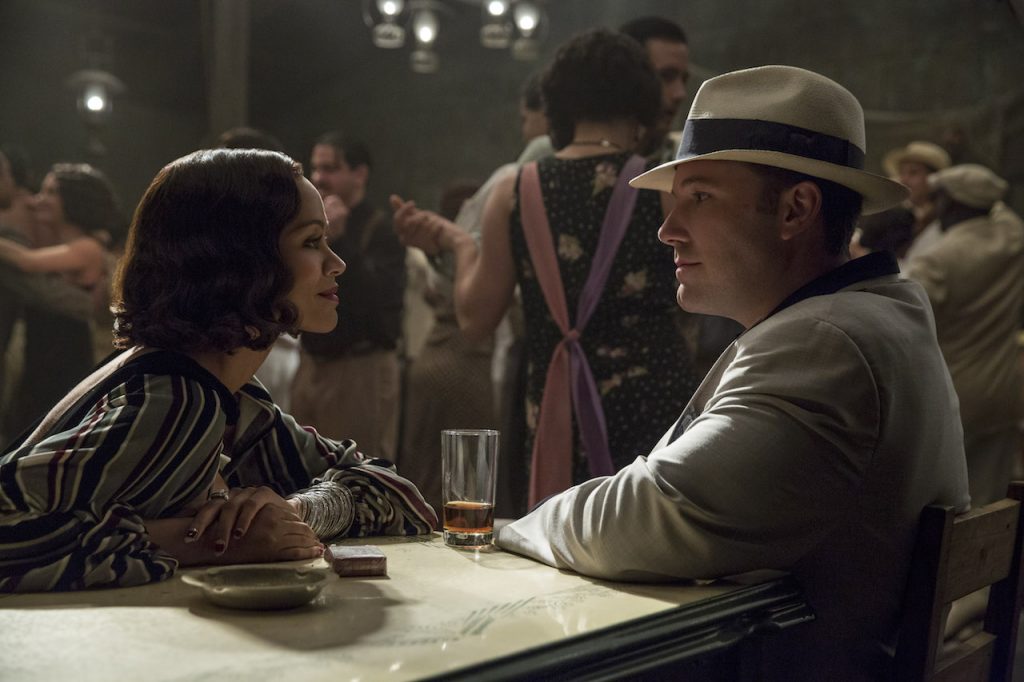 The film's moral ambiguity, determining good men from bad ones, offers a faint trace of subtext. All the films Affleck has directed so far are about blurred moral lines, and so too was Gone Girl (2014) and even the Batman character. Here Joe's conflicted moral compass, having to decide who can be killed and spared to protect his business interests, recalls parts of Martin Scorsese's Casino (1995). However, the ambiguity is also contrived, such as a generally good policeman (Chris Copper) who also has a brother-in-law that happens to be a raving lunatic and wants a cut of Joe's money!
The bad luck continues for this poor policeman. He also has a daughter Loretta (Elle Fanning) who transitions from a drug addict to a preacher and thinks gambling and alcohol are a sin! It doesn't have the same heat as There Will Be Blood (2007), the film it resembles, but despite the contrivances this thread offers Elle Fanning the film's only interesting side role and tries sowing in a religious theme about repenting.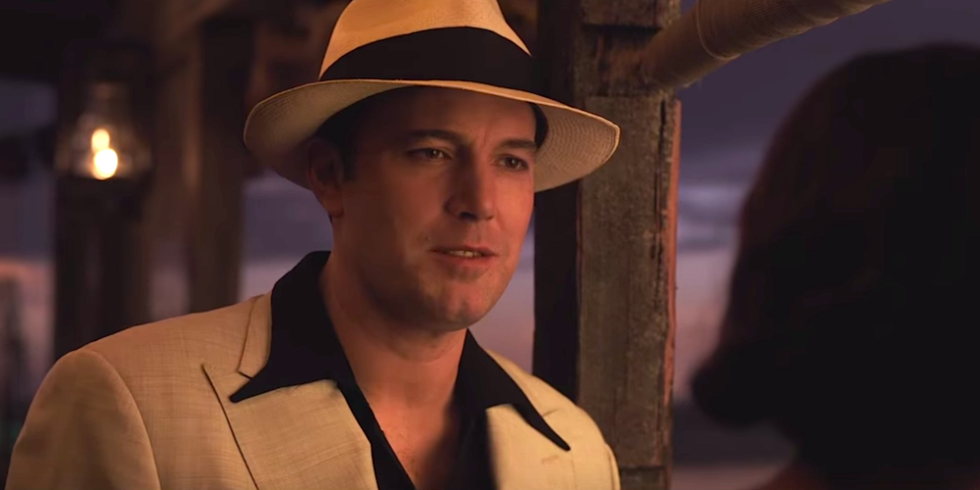 Understandably bored by the two-hour mark, Affleck disbands depth and subtly. He jolts the audience awake for the climax with an absurd plot twist and comic book-like action. The action also sparks a rushed transformation or revelation in Joe that gives the film a fairly basic moral arc, followed by a schmaltzy ending. While Affleck has talent as a director and some intensity in his leading roles, refusing to overburden himself and a strong collaboration with a screenwriter will see him make better films in the future.
Summary: Affleck has simply given himself too much work to do on this project.