Events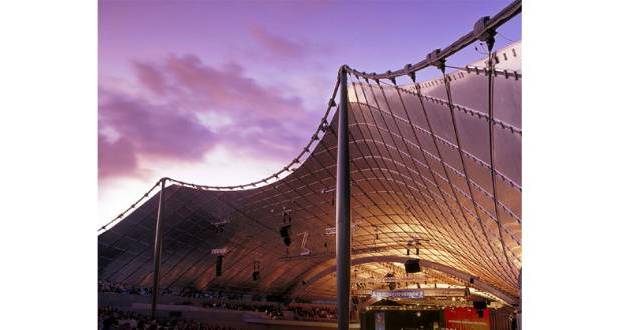 Published on December 14th, 2020 | by Adrian Gunning
Live at the Bowl first program announcement
The Victorian Government's roadmap to recovery has focused its attention on outdoor activations for the upcoming summer season and, alongside the City of Melbourne, is supporting vibrant activity as a key driver for Melbourne's post-lockdown recovery.
From January 2021, Australia's largest outdoor amphitheatre – the Sidney Myer Music Bowl – will be the focus of resuscitating live performance in Victoria with a season of open-air performances. Live at the Bowl will be a transformative moment for the performing arts sector, becoming a creative and inspiring space that reflects and involves the whole community in a season that will engage, heal and uplift.
"We want Live at the Bowl to be a fun and exciting experience for everyone but the role we play in delivering a COVIDSafe summer festival is critical. We have spent a lot of time listening to our audiences since our closure and we are confident that when they return they will be pleasantly surprised with the transformation. We are really looking forward to welcoming everyone back to our venue for what can only be described as a summer not to be forgotten," says Arts Centre Melbourne CEO Claire Spencer AM.
Live at the Bowl represents a landmark collaboration for the Melbourne Arts Precinct and the wider arts community – a common vision and commitment to animate the city, invigorate the sector and bring joy to audiences. The first line-up announcement sees a number of artists taking to the iconic Sidney Myer Music Bowl stage across January, February and March, with more to be announced next month.
"Live at the Bowl  will celebrate the return of live events, it will reactivate our creative, events and hospitality sectors and get Victorians in these industries back to work. This is an exciting program that will bring Victorians of all ages back together as part of our COVIDSafe summer celebrations. After a tough 2020, the Victorian Government is thrilled to support this program that puts our best creatives on centre stage and will bring live performance back to the people once again," said Minister for Creative Industries Danny Pearson.
The Live at the Bowl first line-up includes (in alphabetical order):
Adult Art Club – Birds of Tokyo – Busby Marou – Carl Cox – Darlinghurst – Daryl Braithwaite – Emma Donovan – Eric Powell – Felix Riebl – Hannah Gadsby – Human Nature – Jon Stevens – Kult Kyss – Lime Cordiale – Maddy Jane – Melbourne Symphony Orchestra (MSO) – Marliya Choir – Melbourne Youth Orchestra – Missy Higgins – Mo'Ju – Northeast Party House – Ocean Alley – Ollie McGill – Orchestra Victoria – Piknic Électronik – Running Touch – Sampa The Great – Share The Spirit Festival – Slowly Slowly – Soju Gang – Spinifex Gum – Sun Cycle Festival – Teeny Tiny Stevies – The Black Sorrows – The Grogans – Vika & Linda – Zelman Memorial Symphony Orchestra – Zoë Coombs Marr
As we emerge from this period of extraordinary challenge, the role of arts and cultural engagement to enliven and invigorate the city takes on more profound significance. Across the season, audiences will have the chance to see more than 40 performances from the many talented artists, musicians and comedians that this great city has to offer. Live at the Bowl also sees a new and exciting partnership with Melbourne Music Week–Extended to co-present Mo'Ju with Orchestra Victoria plus more partnership events to be announced soon. All curated performances throughout the season will deepen every Melburnian's connection to the arts, to their city and to each other.
"It's beyond exciting to me that the live music scene is opening up again; I've really missed it. Starting 2021 off by playing at one of the most iconic Melbourne venues is going to be pretty special. I can't wait," says Missy Higgins.
The safety of audiences, artists and staff is of the highest priority to Arts Centre Melbourne. As such, the Sidney Myer Music Bowl will see a reduced capacity audience in a physically distanced, COVIDSafe environment. Admissions will be strictly ticketed – including free events – with a maximum of 3,000 visitors permitted at any one time, which is 25% of the venue's regular capacity.
The Bowl will also look significantly different with purpose-built and environmentally-mindful private decks set up on the main lawn for groups of 4 – 6 people known to each other. These decks must be purchased as a whole deck which includes one chair per guest and one bar table. The stalls will be modified to include five tiered levels fitted with tables to seat either pairs or groups of four. The two side balconies will also be available for those who wish to attend an event solo or with a guest.
Visitors will experience an excellent array of food and beverage in a safe, efficient and secure environment. Bars will be cashless and contactless, and a variety of food trucks will be available via a QR code through the Hungry Hungry app. To limit touchpoints and foot traffic, only one person per deck or table will be able to go to the bar. With the aim to support local businesses, Live at the Bowl is proud to partner with some of Melbourne's top beverage brands to give audiences a true taste of Victoria.
Live at the Bowl  is a festival for all Victorians to come together once more and celebrate the thrill of live performance. Visitors can revel in Australia's best on-stage acts, share delicious food and drinks with friends, enjoy a physically distanced dance under the stars and support the artists they've missed seeing on stage.
Through these shared experiences, Live at the Bowl will celebrate the resilience of the Victorian community. It is everything Melburnians love about "The Bowl", just one quarter full. Arts Centre Melbourne looks forward to welcoming visitors back to their Bowl.
Tickets will go on sale from 12pm, Wednesday 16 December via liveatthebowl.com.au
Live at the Bowl schedule of events below.
8 January – Welcome Ceremony & Concert with Spinifex Gum featuring Marliya Choir, Felix Riebl, Ollie McGill and Emma Donovan
9 January – Human Nature
10 January – Piknic Électronik
14 January – Melbourne Youth Orchestra
15 January – Soju Gang
16 January – Mo'Ju with Orchestra Victoria (co-presented as part of Melbourne Music Week–Extended)
17 January – Teeny Tiny Stevies
21 January – Ocean Alley with special guests Slowly Slowly, Maddy Jane and The Grogans
22 January – Birds of Tokyo with Melbourne Symphony Orchestra
23 January – Birds of Tokyo with Melbourne Symphony Orchestra
24 January – Piknic Électronik: Carl Cox & Eric Powell's Mobile Disco
26 January – Share The Spirit Festival
27 January – Missy Higgins with special guests Busby Marou
29 January – MSO: The Faun and The Firebird (as part of free concert series)
30 January – Sun Cycle Festival
4 February – Lime Cordiale
5 February – Running Touch ft. Northeast Party House (DJ Set), Kult Kyss and Adult Art Club
6 February – MSO: Mambo! Dancing across the centuries (as part of free concert series)
10 February – MSO: Spanish Harlem (as part of free concert series)
12 February – Rock The Bowl: Daryl Brathwaite + Jon Stevens + The Black Sorrows + Darlinghurst
13 February – Melbourne Symphony Orchestra: Chinese New Year
14 February – Vika & Linda
17 February – Hannah Gadsby with Zoë Coombs Marr and many more
21 February – Piknic Électronik
13 March – Sampa The Great
21 March – Zelman Memorial Symphony Orchestra
Arts Centre Melbourne is excited to be welcoming visitors back to its venues in line with the most recent Victorian Government guidelines on COVID-19. The first Arts Centre Melbourne sites to open up will be outdoor café Protagonist and the Weekend Markets on Saturday 12 December 2020. This comes ahead of the Live at the Bowl season, which begins in January 2021. While the ghost lights will stay on a little longer inside our venues, Arts Centre Melbourne continues to offer audiences the chance to experience the wonder of the performing arts via our digital hub – Together With You.