Films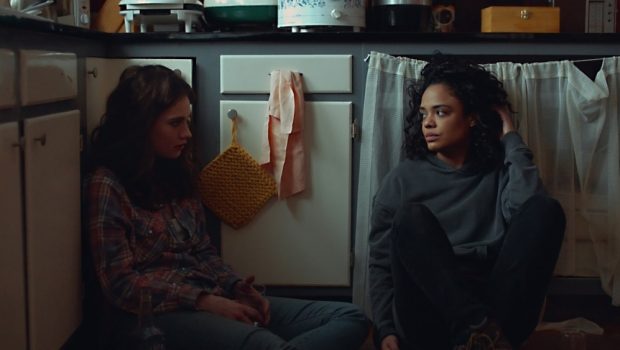 Published on May 17th, 2019 | by Damien Straker
Little Woods – Film Review
Reviewed by Damien Straker on the 17th of May 2019
Limelight Distribution presents a film by Nia DaCosta
Produced by Rachael Fung, Tim Headington and Gabrielle Nadig
Written by Nia DaCosta
Starring Tessa Thompson, Lily James, Luke Kirby, James Badge Dale and Lance Reddick
Music by Brian McOmber
Cinematography Matt Mitchell
Edited by Catrin Hedström
Rating: M
Running Time: 105 minutes
Release Date: the 16th of May 2019
Little Woods is a small but gripping thriller about a young woman named Ollie (Thor: Ragnarok and Annihilation's Tessa Thompson). In the film's opening scene, she buries a bag of drugs in the ground. Coincidentally, she is also pressed by her parole officer, Carter (The Wire's Lance Reddick), to remain clean and not sell anymore drugs.
He provides her with a probation period of eight days to avoid temptation. However, Ollie's half-sister, Deb (Lily James), a single parent to her own little boy, is about to lose their family home to foreclosure. The women must think of a way to raise enough money in order to keep their house in North Dakota.
Even though Ollie is willing to help raise money she still intends to leave the area alone. It is a decision that continues to strain her relationship with Deb. Both women are still hurt by the fact that their mother has died.
One of the means in which Ollie looks to raise money is by illegally selling prescription drugs to construction workers. She vows to keep the scheme a secret from Carter who is already suspicious of her. She is also tempted to undertake a border-crossing job into Canada for a drug dealer named Bill (Luke Kirby), which is risky but will allegedly reward her with a large sum of money.
The film is directed by first-time filmmaker, Nia DaCosta. She is based in New York and has several major credentials. She has a master's degree in playwriting and a degree in film from New York University. Since Little Woods has been well-received by US critics, DaCosta is already looking at her next project. She will be directing a spiritual sequel to the 1992 horror film Candyman. The new version is being written by Jordan Peele. As such, DaCosta is further contributing to the successful renaissance period for coloured actors and filmmakers.
The most pronounced point that DaCosta makes in Little Wood's screenplay is the role that money plays in American society. Money circulates throughout the entirety of the plot and the lives of the characters. For example, even if the laborers are badly injured they are willing to pay for prescription drugs so that they can return to work and earn money again to survive.
The sisters need somewhere to live, which not only costs money but forces them down a dangerous path to be able to afford their own survival. It is also noted by one of the characters that it costs eight grand to have a baby, which in these impoverished areas of America is a huge economic strain on people's lives.
Similarly, it costs money to afford a medical procedure too. In one scene, Deb needs a fake ID for the procedure, which costs more than she expected. The film creates a highly convincing pattern of the everyday aspects of life, such as health, employment and housing, which are all affected by the amount of money a person possesses. Ultimately, the subtext is that life and death in America is unfairly determined by capitalism, which influences people's dubious moral choices.
What is most accomplished about DaCosta's work is the way she has crafted a film about drugs and money in a highly realistic and insightful manner. The narrative contains several gritty and bleak components, but these elements never feel overwrought. The film utilises a down-to-earth shooting style to capture the bleakness of the fictional North Dakota town. The natural lighting makes many of these dank, downtrodden locations, including woodlands, bars and car yards, and their impoverished citizens, seem utterly convincing.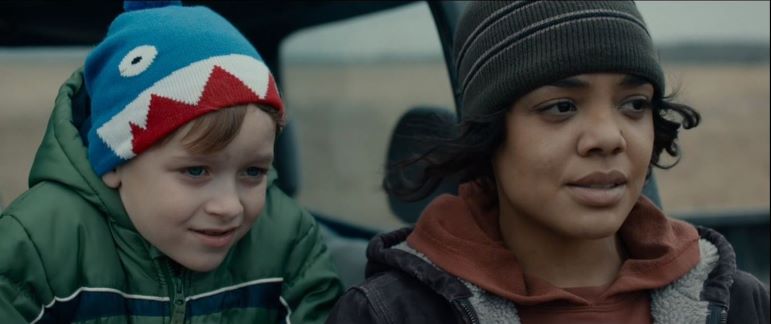 DaCosta showcases an incredible feel for tension too. There is an amazing scene where Deb is buying something from two men but is told she needs more money. One of the men continues to prompt her about what else she can offer while his friend remains off camera. It is an utterly nerve-shredding moment that one is unlikely to forget and extremely well-acted by the bit actors and the main cast too.
Another major asset of DaCosta's direction are the performances she draws from the lead actors. Tessa Thompson has a vast body of work across television and films, including HBO's Westworld, Creed, and Thor: Ragnarok where she played Valkyrie. This is one of her standout roles that allows her to completely dominate proceedings.
The way she embodies Ollie's physical strain, specifically the weight of her economic circumstances and dilemmas bearing down on her, is a huge reason why we become invested in this gritty universe governed by drugs and money. Lily James complements her work with her own believable, naturalistic work as a young woman who feels incapable of making good choices and avoiding pitfalls.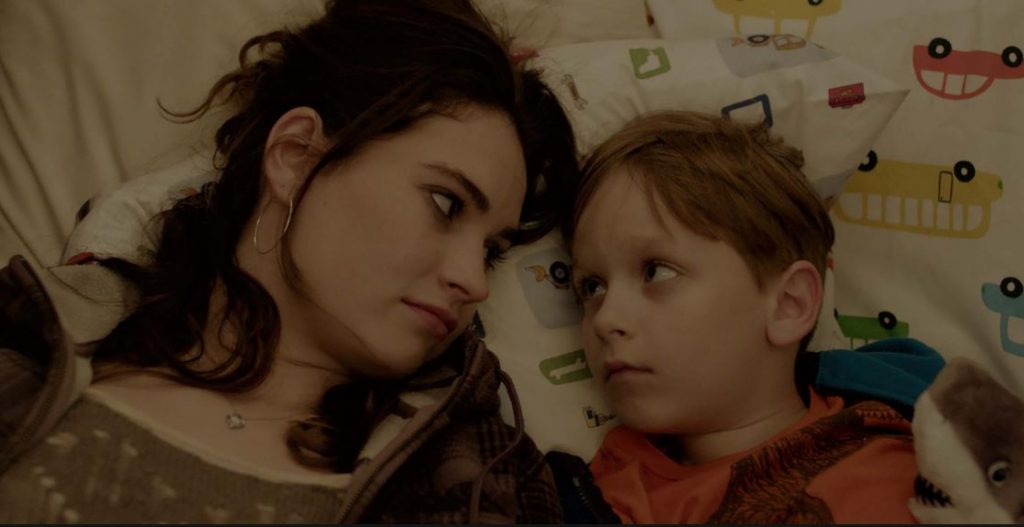 Many of the male characters represent danger and are highly intimidating figures. Lance Reddick only has a small role as Carter, but it is highly pivotal in the way that his character creates tension. There is a scene where he visits Ollie's house one night and she is forced to hide away the drugs. From the way Carter looks at her, it is as though he knows that she is lying but he never resorts to verbally articulating his thoughts because of his intimidating presence.
What makes Little Woods particularly unique is that while it involves men, it is not about them. It is a dramatisation of whether two women, one white and one black, can resolve their differences and navigate the circulatory nature of money in the US to survive. It is a slow burning but effective film that shows great technique at times, particularly in its storytelling and performances. The tension and the quality of the acting keeps us involved with a world that is foreign but recognisable and empathetic because of the potency of the two leading actresses.
Summary: It is a slow burning but effective film that shows great technique at times, particularly in its storytelling and performances.