Games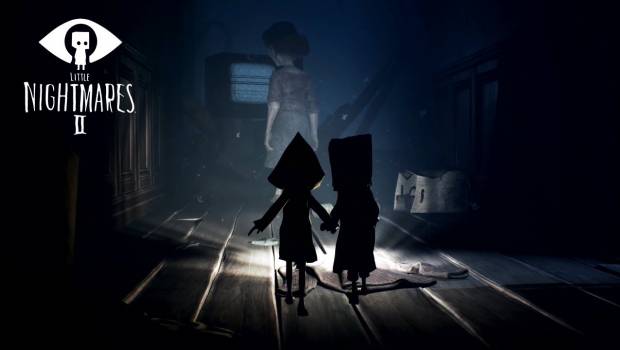 Published on August 23rd, 2023 | by Adrian Gunning
LITTLE NIGHTMARES III COMING IN 2024
Global video game publisher and developer Bandai Namco Europe S.A.S. announced today the latest addition to the Little Nightmares franchise. Developed by Supermassive Games, Little Nightmares III will be released in 2024 on PC, PlayStation 5, Xbox Series X|S, PlayStation 4, Xbox One, and Nintendo Switch.
For the first time in the franchise, players can face their childhood fears with a friend, as the game will be playable in online co-op, letting players take on the role of one of the 2 new characters, Low or Alone, in this dreadful world. The game will also be fully playable in single player with AI controlling the second character.
Watch the announcement trailer here: https://youtu.be/XFHOsobwFrA
In Little Nightmares III, players will follow the journey of Low and Alone, two friends looking for a way to get out of the Nowhere. They will travel through the Spiral, a world filled with dangerous threats such as Monster Baby in the Necropolis. Each character carries its own iconic item, a bow and arrow for Low, a wrench for Alone, that they will use to solve puzzles and help them in their quest to escape.
As the Little Nightmares universe continues to expand, Bandai Namco Europe also announced today The Sounds of Nightmares, a new podcast series composed of 6 episodes. The first two first episodes are available to enjoy right now. The podcast follows the story of Noone, a young girl who is committed to the Counties Psychiatric Institute to deal with her ever-worsening nightmares. She is under the care of Otto, the Counsellor, a man who dedicated his life to helping kids. As their sessions unfold, Otto's past and Noone's nightmares seem destined to collide. Listen to the first two episodes here: https://youtu.be/8yx8tQfbt4Q,  https://youtu.be/v6xzLrANJLU
For more information on Little Nightmares III, the Little Nightmares franchise, or other products from Bandai Namco Europe, please visit: www.bandainamcoent.eu. Join the conversation on Twitter at: https://twitter.com/LittleNights.