Hardware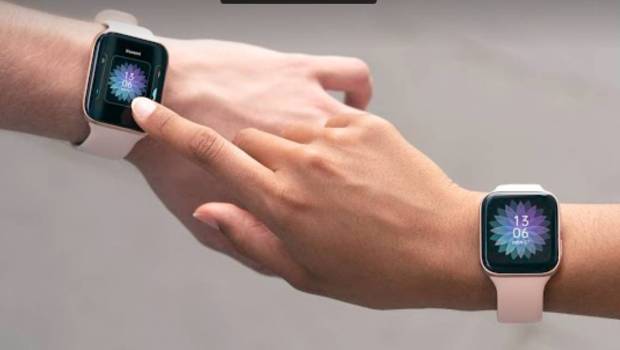 Published on September 9th, 2020 | by Andrew Bistak
Listen In & Watch This: OPPO Launches Wearables & Audio Line Up
Leading technology brand, OPPO, have today announced the launch of their much anticipated wearables range, spanning smart watches and audio devices, marking the local expansion of the OPPO ecosystem on Aussie shores.
The newly unveiled line up includes the OPPO Watch series comprising a 46mm OPPO Watch (RRP $549) and a 41mm OPPO Watch ($449), hitting stores from 29 September. Also joining the range comes three OPPO Enco wireless earphone models, Enco W11 (RRP $149), Enco W31(RRP $199), and Enco W51 (RRP $249), available for sale from 6th October.
"The launch of our wearables and audio range is a pivotal moment for us as a brand, broadening our product offering for our customers as we begin to build out the OPPO ecosystem in Australia. The OPPO Watch and OPPO Enco series present exceptional value for money, combining stylish designs and the latest innovations with OPPO's renowned user experience and industry leading technology," said Michael Tran, OPPO Australia Managing Director.
"With more Android users turning to OPPO, I have no doubt the OPPO Watch and OPPO Enco will become staples for our customers from here and in the iterations to come.
"We're proud to be bringing Aussies more choice, across a range of quality and stylish connected devices, at affordable price points."
Introducing the OPPO Smart Watch Series: Style and innovation wrapped around your wrist 
The introduction of the OPPO Watch is the brand's first smartwatch series and serves as a strategic step into the field of IoT.
The 46mm version of OPPO Watch uses a 3D flexible hyperboloid display, an innovative design typically reserved for smartphones, making it an industry first for a smart watch. Featuring an 1.91-inch AMOLED screen with a 72.76% screen-to-body ratio, 402 x 476 resolution, and 326ppi density for extra detail, with a "ultra-frameless" design, makes the 46mm OPPO watch an immersive experience for OPPO users.
As a fast charge leader and a brand with an unwavering commitment to curing users "low-battery anxiety", the entire watch series incorporates OPPO's own Dual-Chip Endurance System and Watch VOOC Flash Charging technology, which aims to improve battery life and shorten charging time.
The unique Dual-Chip Endurance System switches between a Snapdragon chip and an Apollo chip depending on power usage mode. In Smart Mode, the watch can reach a 36-hour use time on one charge, whereas in Power Saver Mode, enablig only basic functions, usage time reaches 21 days on one charge.
Drawing on its expertise in the field of flash charging, OPPO has also developed its own all-new Watch VOOC Flash Charging technology, which uses the same battery system as OPPO smartphones, ensuring both charging speed and safety. A full charge takes 75 minutes, and 15 minutes of charging time reportedly yields a 46% charge, which corresponds to approximately 18 hours of use time – enough for an entire day of use. Watch VOOC Flash Charging, combined with the Dual-Chip Endurance System, demonstrates a higher-quality approach to the smartwatch experience.
Other features bundled into the OPPO Watch Series include a suite of health tracking technologies including comprehensive heart rate and sleep monitoring. The watch contains five exercise sensors, can monitor a range of exercise scenarios, and is water resistant (46mm up to 50 meters and 41mm up to 30 meters), making it easier to incorporate exercise monitoring into any lifestyle.
The OPPO Watch Series is powered by Wear OS from Google and features a custom user interface, taking inspiration from the aesthetics and user-friendly experience of OPPO's smartphone ColorOS.
"Our consumer insights have revealed that our users enjoy the familiarity of stock Android with the added customisations and features unique to ColorOS. So we have carried that same approach across to our wearables range, with Wear OS.
"With ColorOS boasting a global user base of over 350 million, we're proud to be one of the key partners for Google and have continued to work jointly at the software level to enrich and empower the Android user experience through to the OPPO ecosystem," added Tran.
Coming with core Google apps and services, plus access to hundreds of apps on Google Play, users can take advantage of a variety of functions including messaging, music playback, on-the-go payments and more, providing the ultimate convenience with the flick of the wrist.
Introducing OPPO True Wireless Stereo Earphones: Noise Cancellation & Wireless Charging
OPPO brings the brand's first commercially available audio devices to Australia in today's launch with the Enco W11, Enco W31 and Enco W51. Retailing at just $149, the Enco W11 carries the brand's ethos of premium without the price tag through to their audio range, boasting up to five hours of music playback, 20 hours of battery with the charge case, IP55 dust and water resistance and intelligent touch controls, giving Aussies greater bang for their buck.
OPPO Enco W31 is a truly wireless earphone designed to deliver clear and seamless listening experience, yet affordable at $199. The earphones come with binaural simultaneous low-latency transmission, delivering sound to the left and right ears simultaneously with minimal delay, giving you highly synchronised audio and allowing for up to 18.5 hours of music playback with the charging case. The OPPO Enco W31 are IP54 water and dust resistant, making them ideal for active Aussies.
The OPPO Enco W51 are the first active noise cancellation (ANC) true wireless earphones from the brand, offering Aussies all the hot, in-demand features such as wireless charging, professional audio quality, ultra-low latency, and intelligent touch controls to create a stellar audio and usability experience to users.
Made for Aussies on the go, the W51's perform ideally in any travel situation or windy environment. The OPPO Acoustic R&D team worked tirelessly to develop cutting-edge noise reduction capabilities, achieving a double breakthrough in music and call noise reduction. The technology allows users to play songs, games, and their favourite shows, or even make important phone calls, in near silence no matter the background environment. The headphones feature a "2+2" noise reduction solution combining a new high-end dual-core digital noise reduction chip with dual ANC technology, extending the W51's effective noise reduction frequency spectrum to 2.5 kHz. Not only can the W51 handle a broad range of noise, it also features an industry-leading maximum noise reduction depth of 35 dB. No matter the environment, it's like having your own personal bubble – a private space where your comfort and enjoyment come first.
In addition, OPPO Enco W51 True Wireless Headphones use a three-microphone noise reduction solution. The third microphone is located in the mouthpiece and picks up the sound in the ear canal, which is not easily interfered with by the outside world. Combined with thoughtfully designed air ducts to reduce wind noise, you can relax knowing your calls sound clear and professional even in winds of up to 25km/h.
Problems such as unstable connection and low battery anxiety have tormented countless music lovers, and similarly turned off many potential true wireless earphone users. The W51 supports the Qi wireless charging protocol so you can easily charge the earphone case wirelessly. A 15-minute charge keeps the earphones on for up to three hours. Including the earphone case, the product has a total battery life of up to 24 hours. With this impressive endurance, charging just once a week is enough to listen for four hours every day. As if that weren't enough, the W51 also supports reverse changing, allowing some mobile phones to charge the earphone case wirelessly.
W51 headphones use new Bluetooth low-latency dual-transmission. Compared with traditional forwarding Bluetooth transmission technology, delay is reduced and interference disconnection problems are mitigated. The built-in Bluetooth 5.0 chip improves the signal anti-interference capability, perfects sound output stability, and prevents interruptions while you enjoy your music.
Whether listening to music or watching videos, this stability is key to uninterrupted enjoyment.
Not only are the W51 IP54 rated dust and water resistant, intuitive functionalities such as quick pairing, open to connect, and rapid switching between devices greatly expands the use possibilities.
As OPPO's first foray into the IoT and wearables market, the OPPO Watch Series is raising the bar with its signature design, health & fitness features, fast charging, and Dual-Chip Endurance System. While the availability of the OPPO Enco range introduces an additional expansion of the OPPO ecosystem with technological breakthroughs, undeniable elegance and comfort to boot. Overall, the OPPO ecosystem is an experience you won't want to miss.
Pricing & Availability
OPPO Watch Series: On sale from 29 September 2020
OPPO Watch 46mm: RRP $549

Colours: Black & Glossy Gold
Retailers: OPPO, JB Hi-Fi, The Good Guys, Kogan, Bing Lee, MobileCiti, Amazon

OPPO Watch 41mm: RRP $449

Colours: Black & Pink Gold
Retailers: OPPO, JB Hi-Fi, The Good Guys, Kogan, Bing Lee, MobileCiti, Amazon
OPPO Enco Series: On sale from 6 October 2020
OPPO Enco Series

OPPO Enco W11: RRP $149
Colours: White
Retailers: OPPO

OPPO Enco W31: RRP $199

Colours: Black
Retailers: OPPO

OPPO Enco W51: RRP $249

Colours: Starry Blue & White
Retailers: OPPO, Kogan, Bing Lee, MobileCiti, Amazon