News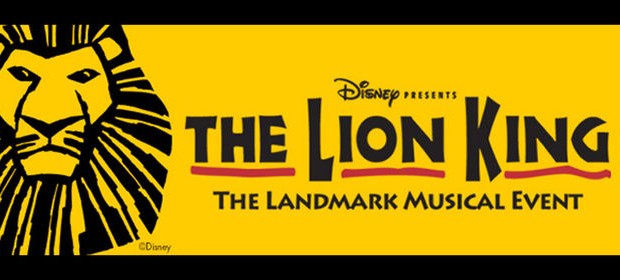 Published on October 16th, 2013 | by admin
THE LION KING – THE LANDMARK MUSICAL EVENT
– CAPITOL THEATRE SYDNEY – OPENS DECEMBER 2013 – REHEARSALS BEGIN AT CARRIAGEWORKS –
THE LION KING cast and crew gathered for their first day of rehearsals at Sydney's  Carriageworks today.
Close to 100 people arrived in the morning to begin work on director Julie Taymor's  colossal and time-honored production, ahead of a December 12 opening. An  atmosphere of giddy excitement settled in as the singing, dancing, laughing and hard work began.
The scale of the troop spans an adult cast of 45, eight children performers, six creatives, 12 management personnel, five musicians, six puppeteers, six wardrobes, one tutor, six make-up artists, one props master, two chaperones and a physiotherapist.
Once in the Capitol Theatre they will be joined by an additional 97 technicians and support personnel, making this one of Australia's biggest productions. The largely Australian cast and crew have begun to recreate their homegrown version of the multi award-winning Broadway musical. The cast represents the diversity of Australian culture, with Executive Producer James Thane noting, "this exciting group of performers uniquely reflects the cultural influences of our country and our region."
Nick Afoa (from South Auckland, New Zealand) plays Simba, Josslynn Hlenti (Durban, South Africa) plays Nala, Buyi Zama (Durban, South Africa) plays Rafiki, Rob Collins (Darwin, Australia) plays Mufasa, Josh Quong Tart (Sydney, Australia) plays Scar and Terry Yeboah (Domaa Ahenkro, Ghana) plays Banzai. The cast also has representatives from Zimbabwe, China, Thailand, Malaysia, the Philippines,  Jamaica, Puerto Rico, Brazil and the United States.
The Hon. George Souris, Minister for Tourism, Major Events and the Arts, also joined the fun.
"It has been almost a decade since THE LION KING premiered in Australia at  Sydney's Capitol Theatre and I am delighted it will return to this world-class entertainment venue on December 12 for another highly-anticipated Australian premiere season," Mr Souris said.
"The return of THE LION KING to Sydney is supported by the NSW Government  through our tourism and major events agency, Destination NSW. This is our own  version of the highest-grossing stage show in the world and brings enormous benefits to NSW tourism as well as cementing our position as Australia's major events capital."
New tickets for Sydney's THE LION KING will go on sale tomorrow.
ABOUT THE LION KING

In its 16th year, THE LION KING remains ascendant; it is the highest-grossing Broadway show in New York history and one of the most popular stage musicals in the world. Since its Broadway premiere on November 13, 1997, 21 global productions have been seen by more than 70 million people and, cumulatively, run a staggering 104 years. Produced by Disney Theatrical Productions (under the direction of Thomas Schumacher), THE LION KING is only the second show in history to generate five productions worldwide running 10 or more years. Translated into eight different languages (Japanese, German, Korean, French, Dutch, Mandarin, Spanish and Portuguese), productions of THE LION KING can currently be seen on Broadway and on tour across North America, in Tokyo and on tour in Japan, in
London's West End and on tour throughout the UK, and in Hamburg, Madrid and Sao Paolo. To date, THE LION KING has played 98 cities in 17 countries on every continent except Antarctica.
Among the most successful titles in entertainment history, with a cumulative gross in excess of $5 billion, the stage production of THE LION KING has already earned more than the biggest hit films in movie history: more than the Lord of the Rings trilogy combined, more than the six Star Wars films combined, and more than Avatar and Titanic, the two highest-grossing films in movie history, combined. The award-winning musical will celebrate a new milestone in December 2013 when it returns to Australia, making it the tenth concurrent worldwide production of THE LION KING, the highest number of productions running at any one time in the show's
history.
THE LION KING won six 1998 Tony® Awards: Best Musical, Best Scenic Design (Richard Hudson), Best Costume Design (Julie Taymor), Best Lighting Design (Donald Holder), Best Choreography (Garth Fagan) and Best Direction of a Musical. THE LION KING has also earned more than 70 major arts awards including the 1998 NY Drama Critics Circle Award for Best Musical, the 1999 Grammy® for Best Musical Show Album, the 1999 Evening Standard Award for Theatrical Event of the Year and the 1999 Laurence Olivier Awards for Best Choreography and Best Costume Design.
The show's director, costume designer and mask co-designer Julie Taymor continues to play an integral part in the show's ongoing success. The first woman to win a Tony® Award for Direction of a Musical, Taymor retains supervision of all productions, worldwide.
The Broadway score features Elton John and Tim Rice's music from The Lion King animated film along with three new songs by John and Rice; additional musical material by South African Lebo M, Mark Mancina, Jay Rifkin, Julie Taymor and Hans Zimmer; and music from "Rhythm of the Pride Lands," an album inspired by the original music in the film, written by Lebo M, Mark Mancina and Hans Zimmer. The resulting sound of THE LION KING is a fusion of Western popular music and the distinctive sounds and rhythms of Africa, ranging from the Academy Award®-winning song "Can You Feel the Love Tonight" to the haunting ballad "Shadowland." The book has been adapted by Roger Allers, who co-directed The Lion King animated feature, and Irene Mecchi, who co-wrote the film's screenplay. Other members of the creative team include: Michael Curry, who designed the masks and puppets with Taymor, Steve Canyon Kennedy (sound design), Michael Ward (hair and makeup design), John Stefaniuk (associate director), Marey Griffith (associate choreographer), Clement Ishmael (music supervisor) and Doc Zorthian (production supervisor). Anne Quart serves as associate producer. THE LION KING and Wotif.com have partnered for the first time to create new packages combining ticket, hotel and flight in one convenient booking at www.wotif.com/lionking
CALL Ticketmaster 1300 558 878
VISIT www.lionking.com.au
HOTEL & FLIGHT PACKAGES www.wotif.com/lionking