Hardware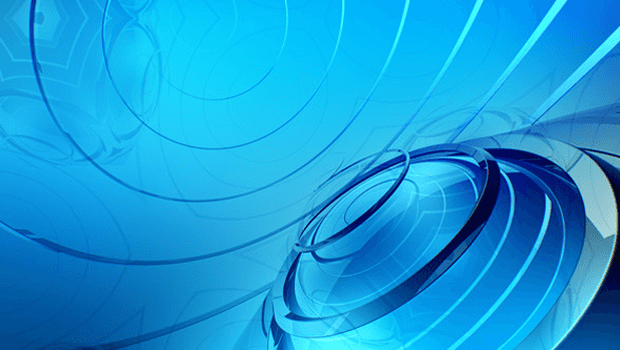 Published on January 4th, 2017 | by admin
LINKSYS LAUNCHES VELOP – THE FIRST TRUE WHOLE HOME WI-FI SYSTEM
Velop™ is a Modular Mesh Wi-Fi system that is Fast, Simple to Use and Provides 100% Speed to the Edge of a Home Network
Las Vegas, CES – January 3, 2017 – Linksys®, the home router pioneer and first to sell 100 million routers globally, today announced the introduction of Velop™, its premier Whole Home Wi-Fi product. Velop is the first Tri-Band modular Wi-Fi system that can be installed in various mesh configurations providing fast and reliable Wi-Fi to the edge of a home network.
Velop is designed for performance as well as elegance – it is small enough to be placed anywhere with a clean and attractive look that appeals to everyone. Each Velop "node" is a powerful Tri-Band AC2200 device that serves as router, range extender, access point, and bridge which provides users the future proof technology they need as they bring new devices into the home.
Each node is configured during setup via the Linksys app, providing the industry's most simple and intuitive setup leveraging Bluetooth to securely communicate between the mobile device and each node. After setup is complete, the Linksys app serves as a powerful Wi-Fi management tool with features such as guest access, parental controls, device prioritisation, and more.
Velop helps users get the most out of their broadband subscription by delivering 100% of their Internet speed to the edge of their network, is available in 3-pack, 2-pack and 1-pack options, and will be launching in Australia early April.
"This is why I purchased Linksys in 2013. I had a vision of solving a huge problem in almost everyone's life, slow and unreliable Wi-Fi", said Chet Pipkin, Founder and CEO of Belkin International. "Linksys has always been pioneers in home networking and I knew this was the team that could innovate and deliver the ultimate Wi-Fi experience. Velop is a union of performance, design, and ease-of-use and provides what everyone wants – seamless, reliable Wi-Fi. Linksys has set the bar for true mesh networking systems."
Performance: A Combination of Tri-Band and Mesh
Linksys is the first to combine the technical benefits of three Wi-Fi radios with true mesh capabilities to provide 100% of broadband Internet speeds to the edge of the network. With traditional router and range extender combinations or dual-band modular mesh systems, the Wi-Fi speed is cut in half with each "hop" from one access point to the next, resulting in users receiving only a fraction of their broadband Internet speed at the edge of the network.
"If you are upgrading to the NBN broadband network, then you want to make sure you get that speed in every corner of your house", said Greg Morrison, ANZ Country Manager at Linksys.
Velop uses the three radios dynamically to determine the optimal path from the modem and "parent" node to each "child" node to ensure the fastest speeds to all client devices, regardless of which node they are connected to. Dynamic channel scanning algorithms evaluate the unique conditions of the wireless environment to select the best band (either 2.4 GHz or one of the two 5 GHz radios on-board) as well as the channels within each of the bands to improve performance between nodes and client devices.
Other Tri-Band modular systems cannot operate in multiple mesh configurations without a bottleneck effect due to their static "back haul," where a single radio is defined for inter-node communication, limiting their mesh capabilities. Velop can operate in a number of different mesh topologies and leverage all three radios for inter-node and client communication. Velop can also use an Ethernet connection for inter-node communication to allow all three radios to communicate with clients and help Wi-Fi reach distant locations, such as the cellar or garage. The union of dynamic Tri-Band technology and true mesh configuration makes Velop the only modular Whole Home Wi-Fi system to provide 100% speed at the edge of the network.
Design: A Wi-Fi Product That You're Happy to Show-Off
A beautiful yet powerful product, Velop is a 2017 CES Innovation Award Honoree and a combination of multiple nodes, each exactly the same for simplicity and flexibility. Each node is a small tower standing just 18cms in height, with a footprint 88% smaller than the average router. The soft white colour creates an attractive device that people will be happy to place on book shelves or countertops to help improve Wi-Fi performance.
The vertical orientation also has performance benefits, with the six antennas placed at the top and middle of the unit, some pushing signal up and down and others pushing signal left and right. This improves Velop Wi-Fi performance in both single story and multi-story homes. To eliminate cable clutter, the base of the design features a cavity where power and Ethernet ports are hidden and a small notch with rubber tabs to organize cables in a clean and tidy manner. The result is an elegant and home-friendly device that can live in any environment or décor.
Ease-of-use: Simplifying Setup and Demystifying the Wi-Fi Interface
The Linksys app has been completely redesigned and includes an innovative setup process for Velop. The entire setup flow happens within the app and uses Bluetooth to securely communicate between the mobile device and the nodes. This resolves a critical issue in the installation of a new Wi-Fi network: when the user customises the network name to their liking the app maintains a connection to Velop and does not force the user to exit the app and change Wi-Fi settings on the mobile device. The app presents animated visuals and thoughtful troubleshooting instructions to guide even the most novice Wi-Fi user through the uninstallation of current networking hardware and effortless installation of the parent node, which connects to the internet service provider modem, then subsequent child nodes, to create a seamless and reliable Wi-Fi network.
After a successful setup, users will be automatically directed to the main dashboard of the Linksys app where they can confirm connection to the Internet and see how many devices are currently connected to Velop. The dashboard also provides quick access to their Wi-Fi name and password, guest access, parental controls and device prioritisation. The user can quickly email or text their guest network name and password to a friend, block the Xbox during homework time, or prioritise the Smart TV for movie night. The Linksys app is the single app for all Linksys app-enabled products including Max-Stream™ and Velop.
The Most Complete Whole Home Wi-Fi Solution on the Market
Velop is a union of high performing hardware, intelligent firmware, simple to use software, and cloud service features. Technical highlights include:
Velop Hardware – Velop uses a highly integrated System on a Chip from Qualcomm, the first of its kind that incorporates a 716 MHz quad-core ARM Cortex-A7 processor, three Wi-Fi radios (one 2.4 GHz and two 5.0 GHz) and two auto sensing LAN/WAN Gigabit ports. This is complemented by 4GB of flash memory, 512MB DDR3 memory and a Bluetooth 4.0/LE radio. Velop contains six antennas and high power amplifiers.
Dynamic Tri-Band – Each Velop node is a Tri-Band AC 2×2 802.11ac Wave 2 with MU-MIMO radio configuration with combined speed up to 2200 Mbps*. This technical design provides faster speeds at the edge of the network by using algorithms to achieve optimal path calculations. This eliminates the bottlenecking effect that is present with traditional router and range extender combinations as well as dual-band modular Wi-Fi systems.
True Modular Mesh Design – Each node is built to connect with each other over Wi-Fi or wired Ethernet if present. They auto configure to connect in multiple different mesh topologies. The nodes have the ability to choose the best path to route data between a client and the Internet. In the event any node loses connection to another node, the remaining nodes will self-heal and re-establish Internet connection through other nodes in the network
Dynamic Channel Selection – Velop will dynamically scan the available channels and select the best combination of bands and channels to optimise performance at the time of setup or whenever the user chooses. The Linksys app has a channel finder feature which will automatically find the best channels on demand and resolve congestion and interference issues that can created by competing Wi-Fi signals.
App-Led Setup – The new Linksys app automatically identifies the nodes to be setup using Bluetooth and creates a secure connection between the mobile device and each node. The app guides users through the installation process using visual animations where needed to clearly explain each step, including the uninstallation of current networking hardware.
Patented-Pending Spot Finder Technology – The placement of each node is critical to have a reliable connection. During setup, Velop will recommend the best placement to reduce latency, maximise throughput and improve range and signal strength.
Seamless Wi-Fi Experience – Velop supports one network name and password, one admin login, one interface for management and monitoring; and one guest network for the whole home. As a result, mobile devices, such as iPhones and laptops, will roam seamlessly and reliably from node-to-node without interruption.
Airtime Prioritisation – Airtime Prioritisation enables faster devices to transmit at faster speeds while the slower device will not impede the speed of Wi-Fi network
Automatic Updates – Velop is connected to a cloud service that will automatically monitor the status of firmware and update accordingly for security and performance. The combination of firmware and app updates will continue to unlock new features and improve performance over time. Some Whole Home Wi-Fi systems require manual firmware updates making them vulnerable to security infringements. Users have the option to turn automatic update off.
Futureproofing – As a Tri-Band MU-MIMO router Velop will be relevant technology for years to come and has features that will continue to delight users as it becomes enabled with new applications and services.
Linksys pioneered the home router market in 1999 and is a global leader in consumer and commercial networking. The Linksys experience in board layout, industrial design, antenna technology, tooling, manufacturing, firmware and software development, user experience, and customer service sets Linksys apart from the competition. Customers will readily see the value of higher performing hardware, elegant design, 3-year warranty and unmatched ease-of-use. Velop is the premier Whole Home Wi-Fi modular mesh Wi-Fi system.
Pricing and Availability:
The Linksys Velop Whole Home Wi-Fi will be available in Australia in April as a 1-pack ($299.95), 2-pack ($589.95) and 3-pack (749.95). Velop comes with a 3-year warranty and 24/7 consumer support for added peace of mind.
Check out the Linksys Velop Videos: