Games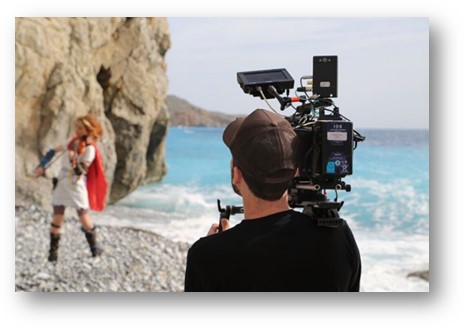 Published on May 25th, 2017 | by Admin
Lindsey Stirling performs "Forgotten City", for the puzzle adventure game RiME
Lindsey Stirling has scored her first song for a video game! Check out the video for "Forgotten City", an original song she created for the puzzle adventure game RiME, launching on Friday (May 26th) in Australia.
RiME is a single-player puzzle adventure game about discovery, experienced through the eyes of a young boy who awakens on a mysterious island after shipwrecking off its coast. Players must navigate the island's secrets by making use of light, sound, perspective and even time. Inspired by the rugged, sunbaked terrain of the Mediterranean coast, RiME paints its breathtaking world with a fusion of vibrant colours and moving musical undertones to set the stage for the deeply personal journey that awaits within.
RiME will be available on May 26th on the PlayStation®4 computer entertainment system, Xbox One for a suggested retail price of $59.95 AUD and on Windows PC for $49.95 AUD. RiME is expected to arrive on Nintendo Switch™ later this year.
For more information leading up to release, visit www.rimegame.com, and follow the title on Facebook, Twitter and Tumblr.