Interviews
Published on October 27th, 2019 | by Andrew Bistak
LINDA BALLANTYNE INTERVIEW (SUPANOVA 2019)
Welcome to Impulse Gamer Linda and thanks for taking the time to chat to us! So while you're visiting SUPANOVA in Brisbane and Adelaide, will you have much time to explore?
While it may seem like we have a lot of time in Australia, we actually don't have that much time and we need to use every last second to enjoy every last moment. They have some activities planned for us that include winery tours in Adelaide, a river tour in Brisbane and what I'm most excited about, the koala sanctuary!
You're no stranger to cons, so what do you love about them the most?
I love meeting the fans and getting to see them! I love hearing their personal stories, especially those about Sailor Moon and why they're so important to them. It never ceases to amaze me and at every single con at some point <laugh> … I cry… because somebody has a story that hits me right where it's suppose to… right in the heart. That's the thing that I love the most, the stories and when you visit different cons around the world, it's really interesting to see how the stories compare.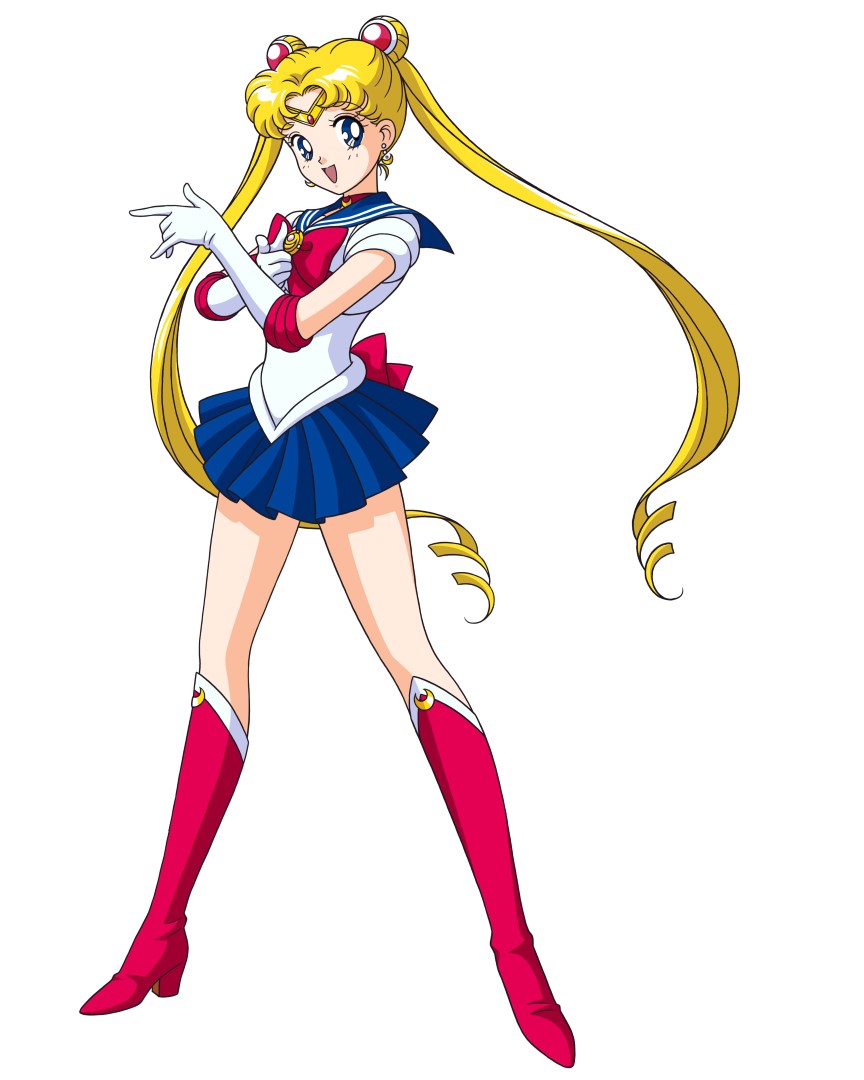 So it would be fair to say that fans love getting their favourite lines repeated at cons?
Every single time and by the end of the convention I get a really coarse voice <laugh>. With Sailor Moon which I don't over 20 years ago, it's a very high voice and my voice is not naturally high and trying to get right up there… my god, it can be a challenge at times, especially near the end of the convention <laugh>. 
Which is one of your favourite lines Linda?
It's not so much the line but the attitude of the character that I've played. Probably one of my favourite character lines is from Wicked (Cyberchase) and she was so full of herself… she loved herself so much! Her love interest in the show was called Hacker who was played by Christopher Lloyd and she would say "Hacker! Look at you! Better still, look at me" … it's perfect as she was so full of herself and that's one of my favourite lines.
You've voiced some amazing characters throughout your career Linda, so who would be your top 3?
Definitely Wicked (Cyberchase) and Sailor Moon! I LOVE THEM ALL… that's like picking your favourite child, although sometimes that's easier to do than others with my children <laugh>. However I did a show called Yin Yang Yo! and I was pretty much ALL the female villains on that show which I really loved doing! There was one character called the Lie Fairy and she would just wallop people when they told lies <laugh>. I don't even know how many characters I did in that show but there's a lot!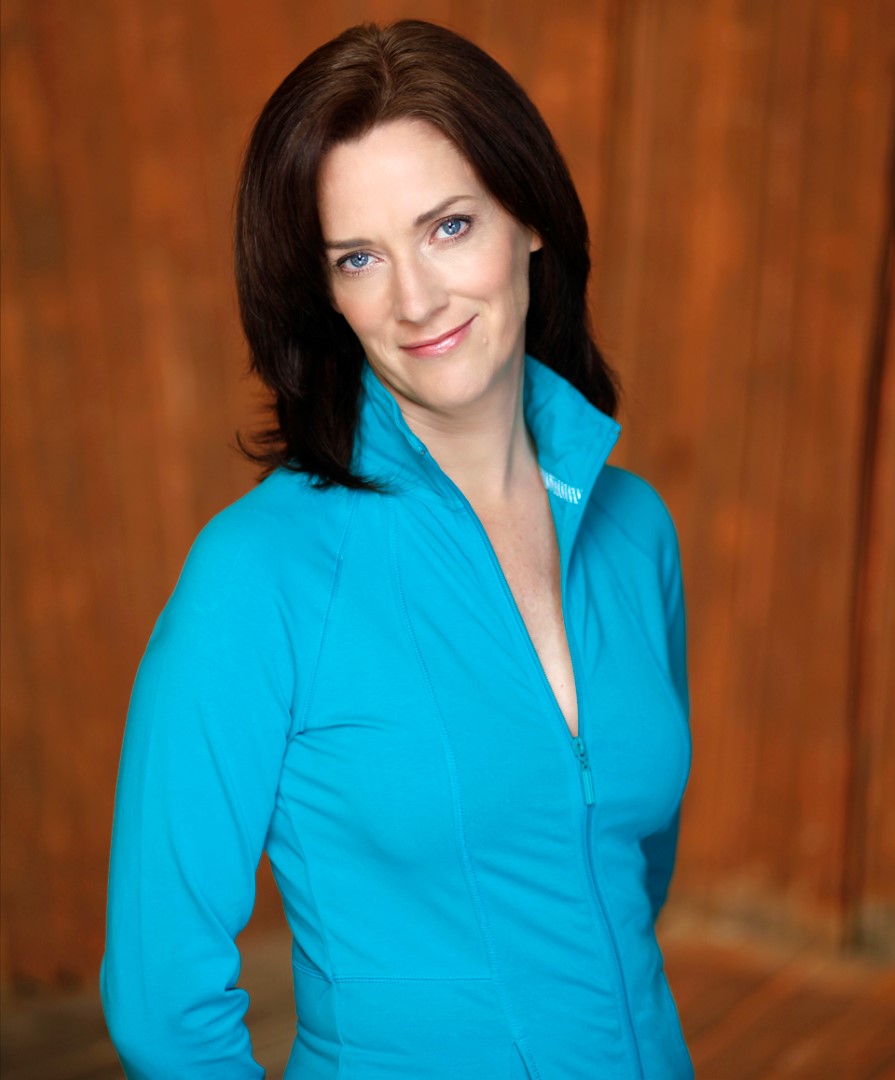 Do you think voice acting can at times be more difficult than live-action as you're trying to portray emotions in a different medium?
I don't find it particularly difficult because for me, I know how to do it. With acting, I hate memorising lines and it's a skill that I haven't had to use in many years. Every now and then my agent would say you would be really good for this part and I say "what?" … then I try and memorise the lines and I say my god I hate these lines. I also hate seeing myself on camera and go Oh My God, do I move like that? <laugh>. However for me voice acting is my comfort zone but it's also not easy for everyone.
So what drew you to voice acting?
I went to theatre school and they had all kinds of different kinds of courses you had to take like movement, vocal techniques and almost anything you could think of. One of them was microphone techniques and as soon as I got in front of it and put the headphones, I just fell in love with it and knew what I wanted to do and knew how to it. I was somehow able to let myself go and be a complete and utter idiot <laugh>.
You also use your body a lot as you don't just stand in front of a microphone and spew words out. You move around and have the tensions of the characters. When I was doing Sailor Moon for example, I would always cross my eyes and at the end of the recording session, my eyes would be so sore. I'd be like why are my eyes so sore and the production team would say "you cross your eyes all the time idiot" <laugh>.
How do you keep yourself in check when you're doing multiple characters?
Generally you're doing one or two per show that makes it manageable. You also have a phrase that I know will set me into that characters voice.  For Wicked it was "whoah hacker" and as soon as I done that, I knew how to do the voice. If I didn't start with that line, I would kind of be lost for the charter. Also, they usually have a recording of that one line that sets you into motion so if you get lost, they play it back to you for reference and you're like I'm back!
Every now and then, I get a show where I'm two characters and those two characters are talking to themselves and the director would say, "why do we do it all in one-pass, just those two characters" and you're flip flopping between two characters talking amongst themselves. It can be a little confusing changing between characters and you think to yourself, do I sound like two people talking to each other or do I sound like I'm talking to myself? <laugh>
Tell us about your most challenging voice acting day every?
HA! Every time you do a cartoon, you always do two takes. On a good day, you do two takes of each line and BOOM, you're done. On a bad day, you do a lot more, like you might do 10 takes of one line… my worst day ever was when I was brought on a show and they haven't cast my character yet but they have started recording the show.
The director said, "You're going to be in 6 episodes today" and I was like, that's a lot! There was this little boy character and we did the first line, 43 times… that's 43 TIMES! I got to the point that I didn't know what I was saying anymore and finally I was so out of it… honestly it was just the director being a jerk that day but I needed a break.
I went to the wash room and looked in the mirror thought that's it, I'm done and I was about to go out there and say obviously I'm not the person for this job and was going to tell them not to worry about it and find someone else.
I started to walk out the wash room and then I looked at myself in the mirror again and thought, you're going to just leave and quit? Are you going to let them do that? NO! So I went back and told the director that we're going to skip this line and go onto the next line and when we've finished, we can try the first one again. All of a sudden, it was two takes per line, no problems and I went back and done the first line again with two takes… no problems.
It was so frustrating <ARGGHH> but I was like yeah, I ended up doing the rest of the series but god, it was one of those acting moments where you feel like you are losing your mind. To do this day and every time I have to work with that director I'm like ARGGH and feel that little bit of PTSD coming back to me <laugh>.
Tell us about some of your upcoming projects?
I have a bunch them and most of them are little kids show such as Dog and Pony. The Book Hungry bears is another one that I have which is coming out very soon and is also for little kids… it's sooooo good! I believe it will be award-winning because it's a lovely show and I'm the narrator in it and have enjoyed every second. I'm doing another one called Let's Go Yuna and I'm actually an Australian Mom in it <laugh> … you guys will probably go "OH MY GOD THAT'S THE WORST AUSTRALIAN ACCENT EVER <laugh>… but they're paying me! <laugh>
What about the next generation of Sailor Moon fans at cons?
I remember when I first started going to cons and both women and men coming ober to me and they were all in their 20's or mid 20's and now, it's a new generation of children. One time a little girl came over and she was dressed up as Sailor Moon and I said "your dressed as Sailor Moon" and she said, "I love Sailor Moon"… I was like OH MY GOD, IT'S NEXT THE GENERATIONAL and this is the greatest moment of my life. One girl was even called Serena who was named after my character and I was like, "I love you, you're my baby!" <laugh>
Lastly Linda, what are you most looking forward to at Supanova this year?
I just want to meet them all and see absolutely everyone! I also want to see cosplay as I love cosplay more than anything in world. I also want to take photos with my fans and put them up on my Instagram. If they're dressed up as Sailor Moon, their my new best friend.
Also… Martinis! Katie Griffin (Sailor Mars) and I always have a little bet going that whoever sees their character first in cosplay, the other one has to buy them a Martini <laugh>.
#: Interview has been edited
About Linda Ballantyne
For the past 25 years, Linda has been heard in hundreds of radio and television commercials worldwide. Her extensive animation career consists of a wide variety of characters including series leads in Sailor Moon (Sailor Moon/Serena), George of the Jungle (Magnolia), Top Wing (Honu Turtle, Bonny), Max and Ruby (Max and Ruby's Mum/Candi), Zhu Zhu Pets (Star), Mia and Me (Queen Mayla), The Avengers (Wasp), Toot and Puddle (Tulip), Will and Dewitt (Shelley), Disney's Yin Yang Yo (Saranoia, Ella Mental, Smoke and more), Gerald McBoing Boing (Gerald's Mom), Meteor (Sinker), Cyberchase (Wicked), Mischief City (Mrs. Adams), My Big Big Friend (Lilly's Mom), Corduroy (Moppy's Mom), Timothy Goes to School (Fritz's Mom), Air Master (Kaori Sakiyama), Bakugan(Kazarina), Beywheelz (Leader B/Lucy), and Animal Shelf (Getup), as well as various characters in The Cat in the Hat Knows a Lot About That, Little Charmers, The Doodlebops, Totally Spies, 6Teen, Time Warp Trio, Carl Squared, Bob and Margaret, Girl Stuff Boy Stuff, George Shrinks, etc.
She has also voiced characters in the feature films Disney's Lucky Ducks (Reporter), Care Bear's Journey to Joke-A-Lot and Care Bear's Big Wish Movie (Champ Bear) and Thomas and the Magic Railroad (Percy). Linda was also the "voice of" The Comedy Network for 13 years.
About Supanova
Supanova Comic Con & Gaming began in Sydney in 2002 as a completely home-grown Australian production showcasing sci-fi, fantasy, comic books, anime, manga, games, cosplay and much more. The brainchild of Founder & Event Director, Daniel Zachariou, Supanova is run by a diverse and passionate team of independent professionals with backgrounds in private industry and the creative sector. Supanova takes place in six cities (Sydney, Melbourne, Brisbane, Perth, Adelaide and the Gold Coast), and is Australia's leading and largest event of its kind with close to 200,000 fans expected to attend the Supanova events in 2019.
Supanova is a celebration of pop culture created by the Supanova family, for your family, to "bring out the inner geek" in fans of all ages.
http://www.facebook.com/supanovaexpo
http://twitter.com/supanovaexpo
https://www.instagram.com/supanovaexpo
https://www.youtube.com/user/SupanovaExpo