Hardware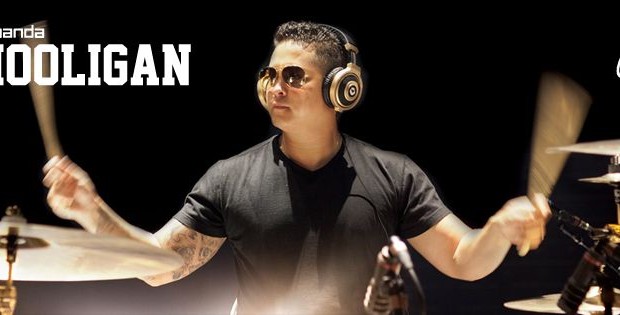 Published on November 13th, 2013 | by admin
Limited edition Razer music and gaming headphones – ideal for Christmas gift guides / E-Panda on tour with Bruno Mars early 2014
Introducing the limited edition release of the Razer Kraken analog music and gaming headphones: the E-Panda Hooligan Edition. These were tailor made for Eric "E-Panda" Hernandez, the session and tour drummer for Bruno Mars (and Bruno's brother) who will be on tour in Australia with Bruno in March 2014.
Designed for maximum comfort and durability
The construction of the Razer Kraken E-Panda Hooligan Headphones had multiple motivations: durability to withstand daily use on-the-go, comfort and fit to keep your head happy for hours on end, and sound quality to let your music move you like you want.
Large 40mm neodymium drivers for powerful audio
The headphones are outfitted with large 40 mm neodymium magnet drivers tuned for crystal clear music in the high-and mid-ranges and packing deep bass for powerful lows, making them really versatile.
Foldable ear cups for maximum portability
The ear cups of the Razer Kraken E-Panda Hooligan Headphones are foldable, making the footprint of these full-sized headphones ompact for maximum mobility so you can take them anywhere you go.
TECH SPECS

• Frequency Response: 20 – 20,000 Hz
• Impedance: 32 Ω at 1 kHz
• Sensitivity (@1 kHz, 1 V/Pa): 110 ± 4 dB at 1 kHz Max
• Input Power: 50 mW
• Drivers: 40 mm, with Neodymium Magnets
• Inner Ear Cup Diameter: 50 mm / 1.97 in.
• Cable Length: 1.3 m / 4.27 ft. plus 2 m / 6.6 ft. Extension Cable
• Approximate Weight: 280 g / 0.62 lbs.
• Connector: Analog 3.5 mm headphone jack
Available at
www.razerzone.com/au-en/store/razer-kraken-e-panda-hooligan-headphones
Bruno Mars Australian tour dates: www.livenation.com.au/artist/bruno-mars-tickets