Blu-ray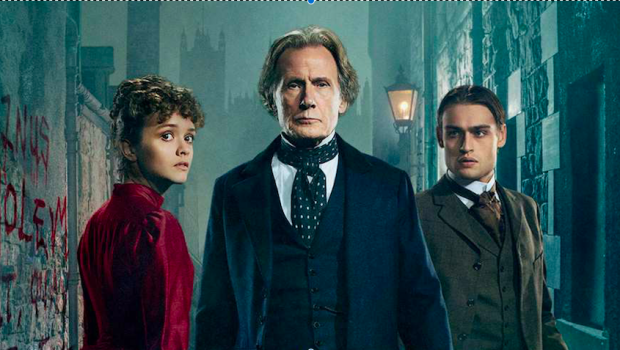 Published on March 3rd, 2018 | by Lyla Saudi
The Limehouse Golem Blu-ray Review
Summary: A Victorian crime based thriller about a serial killer - without much serial killing going on.
Victorian London is gripped with fear as a series killer – dubbed The Limehouse Golem – is on the loose and leaving cryptic messages written in his victims' blood. With few leads and increasing public pressures, Scotland Yard assigns the case to Inspector Kildare (Bill Nighy) – a seasoned detective with a troubled past and a sneaky suspicion he's being set up to fail. Faced with a list of suspects, including music hall star Dan Leno (Douglas Booth), Kildcare must discover which one is the killer before the Golem strikes again.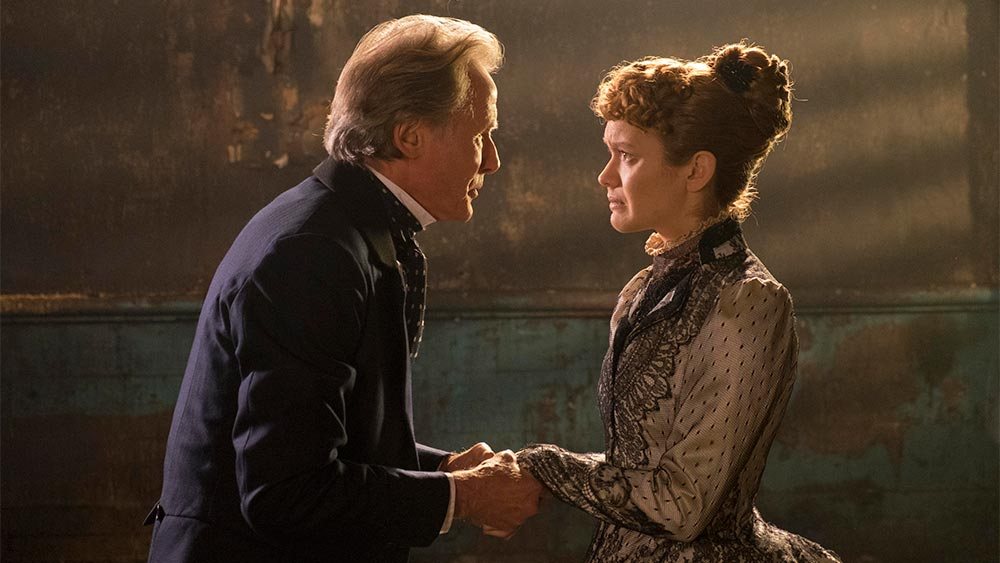 Set on the unforgiving, squalid streets of Victorian London in 1880, our tale begins in the baroque, grandiose music hall where the capital's most renowned performer Dan Leno (Douglas Booth) takes to the stage. The whimsical thespian performs a monologue, informing his dedicated audience of the ghastly fate of a young woman who had once adorned this very stage, his dear friend Elizabeth Cree (Olivia Cooke); for the beguiling songstress is facing up to her forthcoming death by hanging, having been accused of murdering her husband John Cree (Sam Reid). Lizzie's death seems inevitable, until Detective Inspector John Kildare (Bill Nighy) is assigned to the case of the Limehouse Golem – a nefarious, calculating serial killer, murdering innocent, unconnected victims, leaving behind barely identifiable corpses – and his distinctive signature in blood. All is not what it seems and everyone is a suspect and everyone has a secret.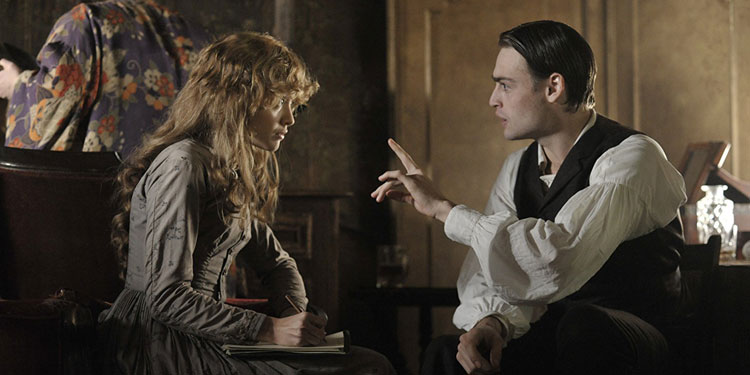 The movie begins perfectly. We have a murder and we have Elizabeth Cree as the suspect. What more could you want from a movie offering up a juicy crime? Sadly, you will be wanting more as we move away from the promised Sherlock-esque catch-the-killer thriller, to more of a theatrical tale based on Lizzie's life.
The actors filled their roles flawlessly. The costumes, gothic Victorian sets, and music were all believable. And there was plenty of mystery (and gore), only this mystery at times felt disjointed and predictable. Little elements were touched on that could have injected more intrigue into the story, such as the detective's sexual orientation, erotic bondage, female mutilation (the list goes on), but they were never fully explained or explored.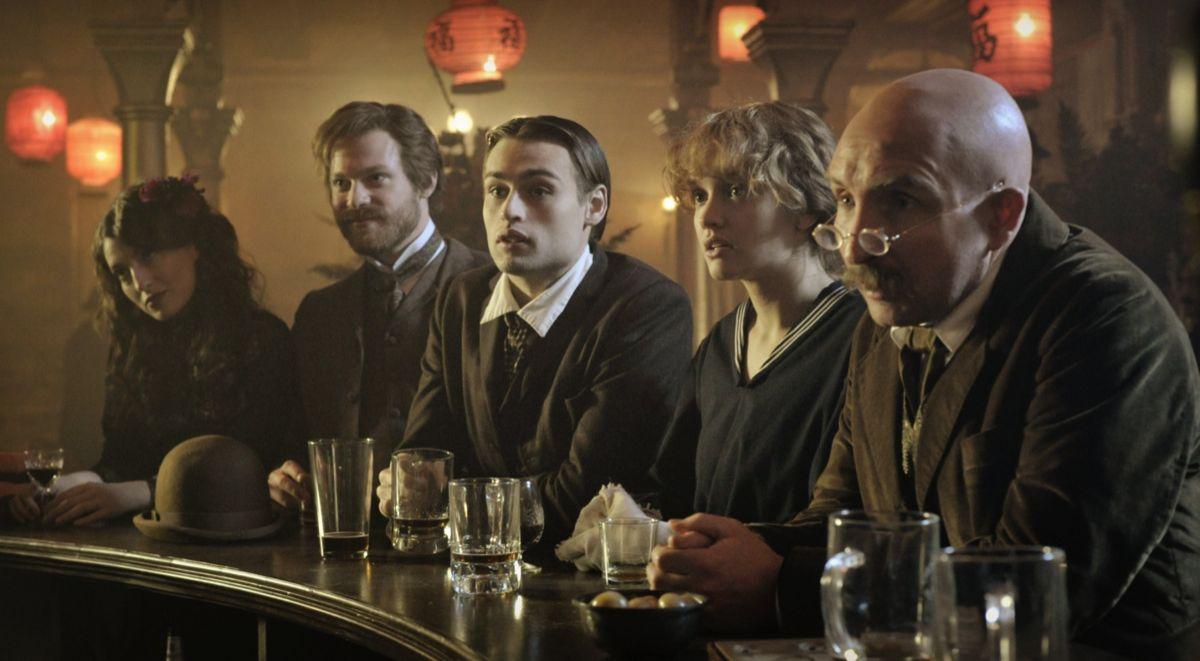 Final Thoughts?
The movie is not perfect but it does offer up some great acting and a good story (if you already know what to expect).
Blu-ray Details
Title: The Limehouse Golem
Directed by: Juan Carlos Medina
Screen play by: Jane Goldman
Based on: Dan Leno and The Limehouse Golem by Peter Ackroyd
Staring: Bill Nighy, Olivia Cooke, Douglas Booth, Daniel Mays, Sam Reid, Maria Valverde, Henry Goodman, Morgan Watkins, Eddie Marsan
Running Time: 109 Minutes
Genre: Horror/Thriller/Mystery
Rating: MA 15+