Comics
Published on September 14th, 2018 | by Chris O'Connor
Lil' Donnie, Vol. 1: Executive Privilege HC Comic Review
Summary: For anyone following American politics in this bizarre time... Lil Donnie might just be the laugh you need to stop from going totally insane.
I have an odd fascination with America… I don't mean American culture like so many are (intentionally or not given how pervasive their media is) I mean in their politics. I find the story of the forming of America fascinating, how far they have come and how far they still have to go. There are ups and downs as with all political systems, the standard two party system (for practical purposes). Whilst people tend to vote for the same party election after election and mud gets slung in both directions… I don't think there has ever been a president so polarizing as the one in place at the moment. Mike Norton has done a tremendous job of pulling some of the key moments from the descent so far (and there are plenty to choose from) and making them into something we can laugh at.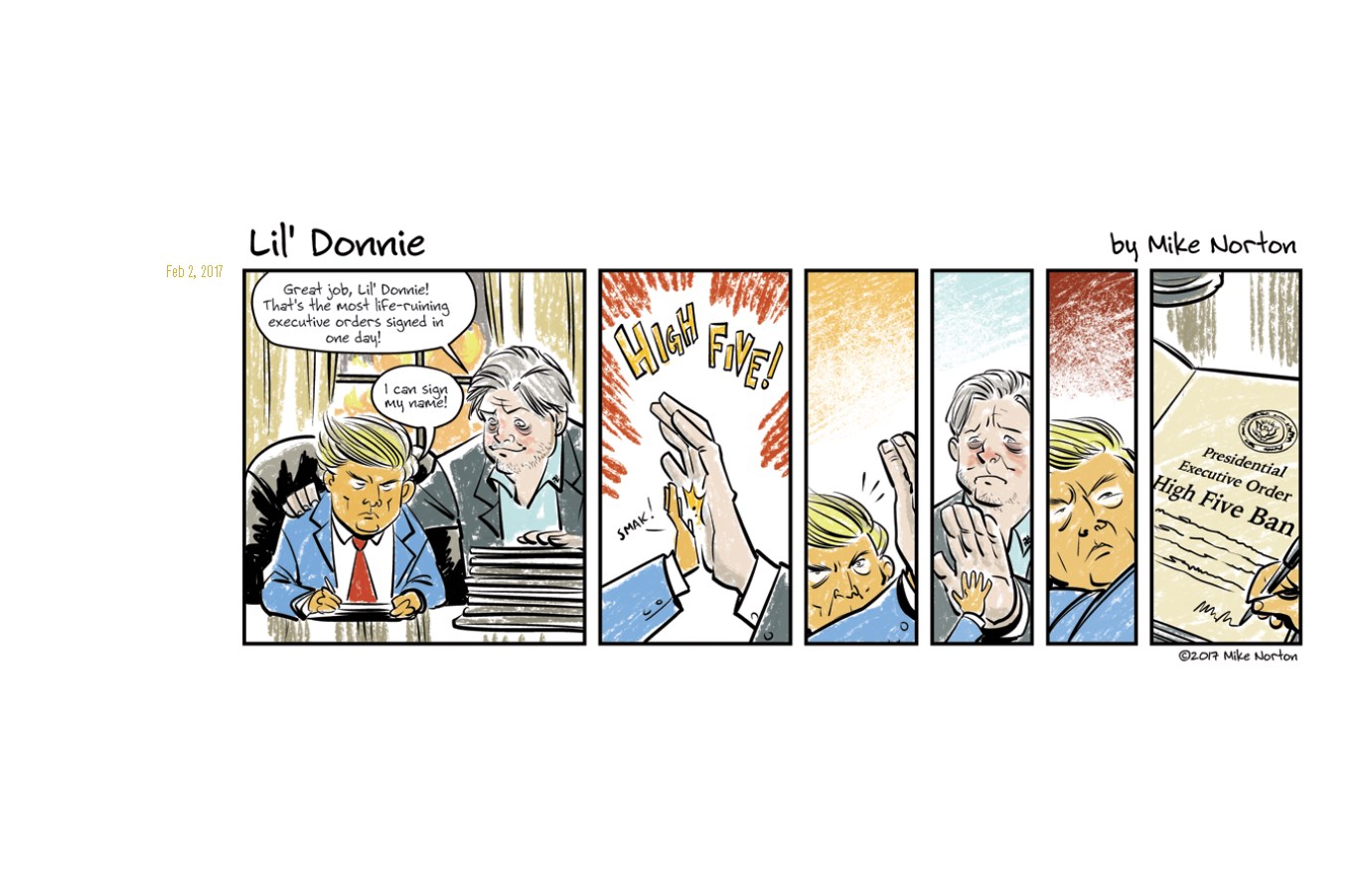 Writing
Political satire is an interesting beast… whilst a horrible president is sometimes easier to lampoon and make fun of… the worst of the worst also come with the knowledge that they are doing truly horrible things to the voters. The job of comics in this scenario is to try and bring even a hint of laughter to what otherwise can be seen as very dark times. Mike Norton manages to pluck moments out of a plethora of options, make caricatures of people who are arguably already caricatures and find a way to get a little chuckle out of events that are otherwise quite bleak.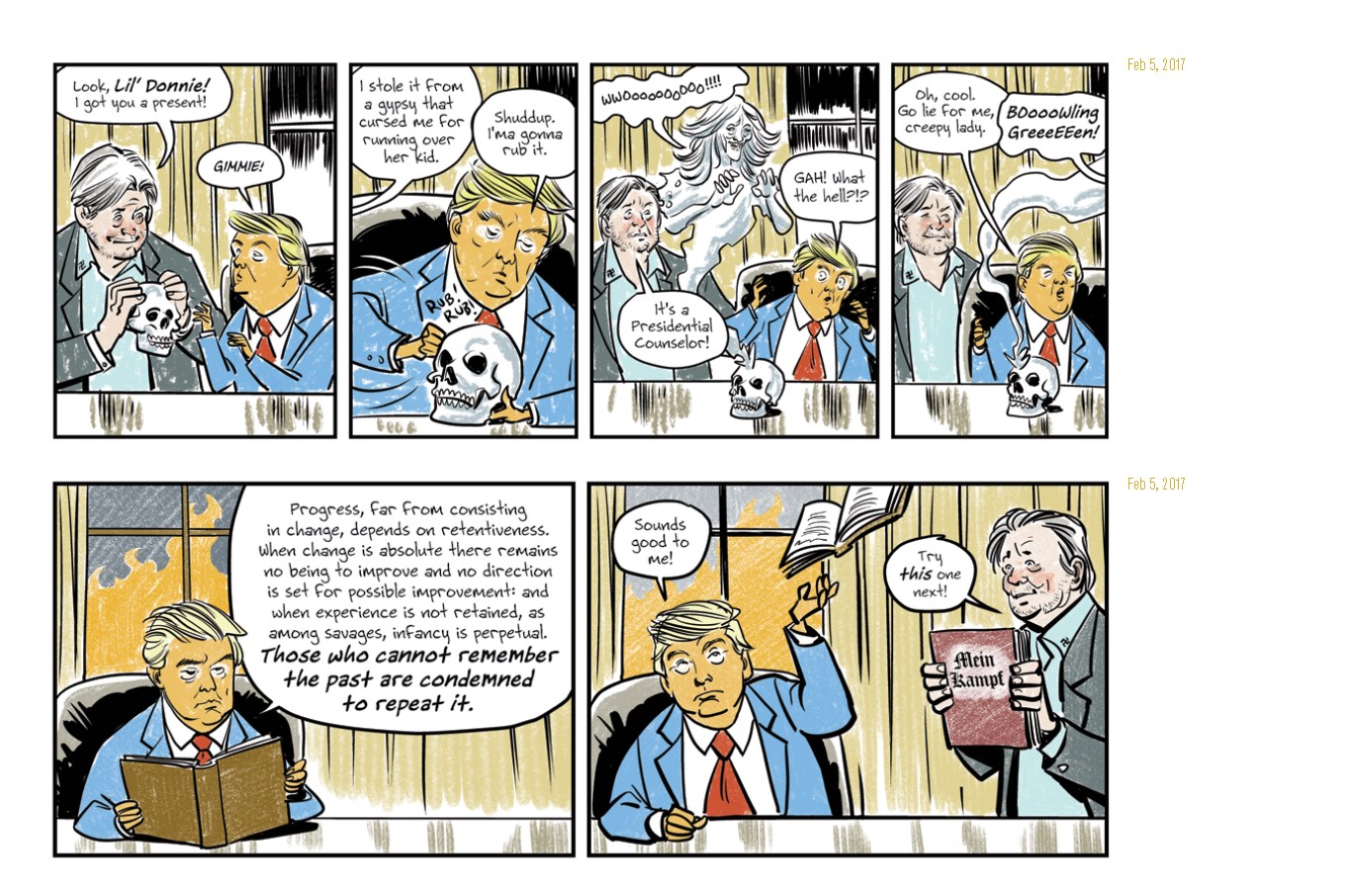 Artwork
With a revolving cast at the Whitehouse of people who, as mentioned above, are already caricatures of sorts… Mike still manages to bring out some of the most prominent aspects of the individuals to ramp up the comedy just a touch. Lil Donnie has his tiny hands and white rings around his eyes, Steve Bannon has his crimson (presumed) alcoholic facial glow, Putin spends his time topless… all on the one hand exaggerated… but on the other hand… not exaggerated that much.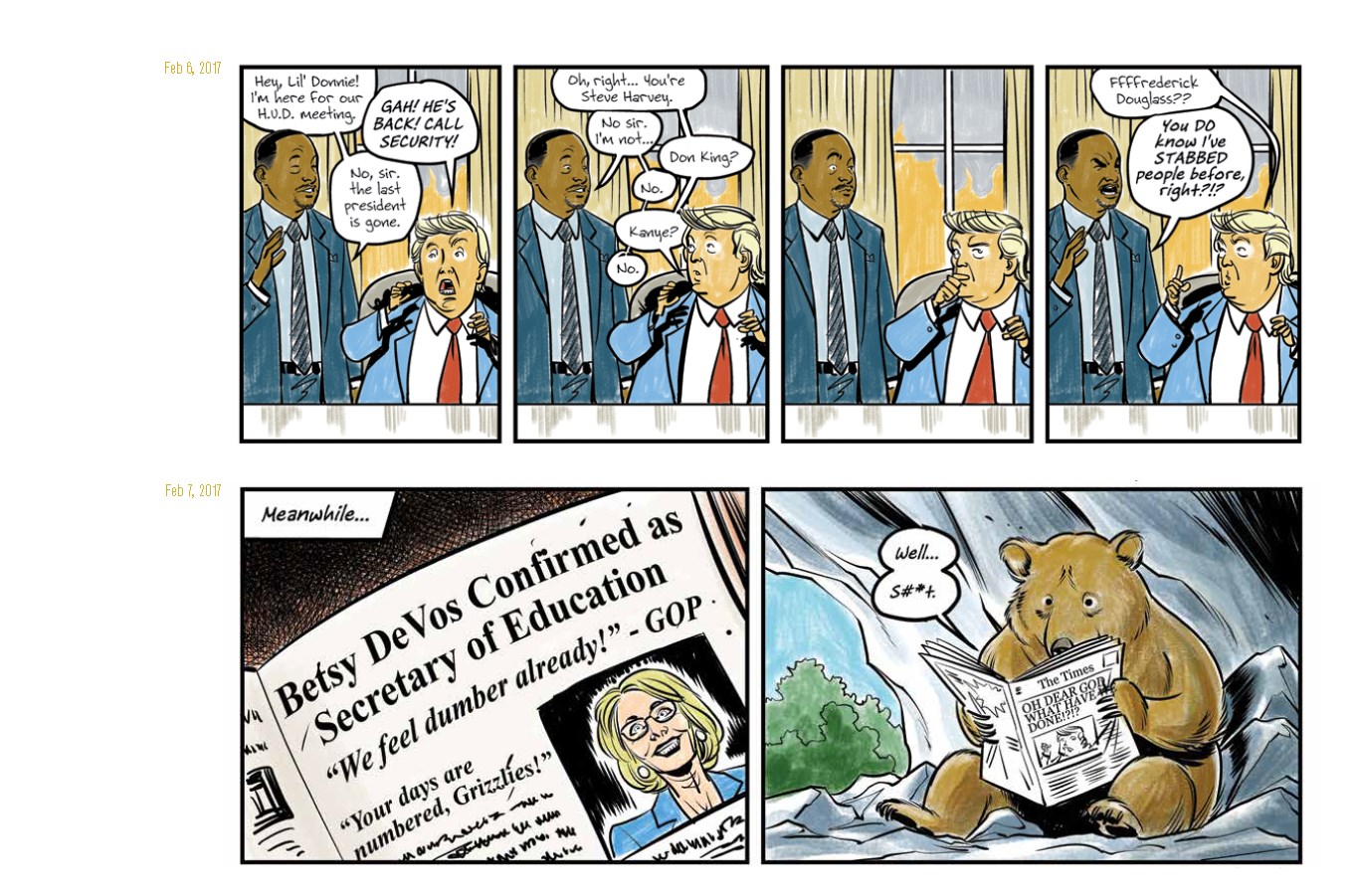 Final Thoughts
Let's be blunt… if you are a Republican or agree with their ideology… you are not going to like this… at all. If you are a Democrat or at least someone who can see what is going on in the Whitehouse and you mourn for the state of things… you may just get a little chuckle here whilst hurtling towards potential oblivion. I'm sure this whole comic will be written off as Fake Humour from the failed funny man writer person Mike Norton… Sad! Clearly it doesn't show any collusion and even if it did that's not something a sitting president can ever be found guilty of because they are doing such a great job, biggly!
I'm a U.S. political tragic… I frequently watch Rachel Maddow, Laurence O'Donnell, Chris Cuomo and the like and I was chuckling through much of this comic… it was so good (and because I've roped her into my interest) that I gave it to my wife to read and she was prone to giggling throughout as well. A very worthwhile addition to any comic collection of people with even a passing interest in this historic time we find ourselves in. I can't wait to read the next installment… hopefully entitled something along the lines of "Mr Tiny hands: or how I learned to stop worrying and love Impeachment."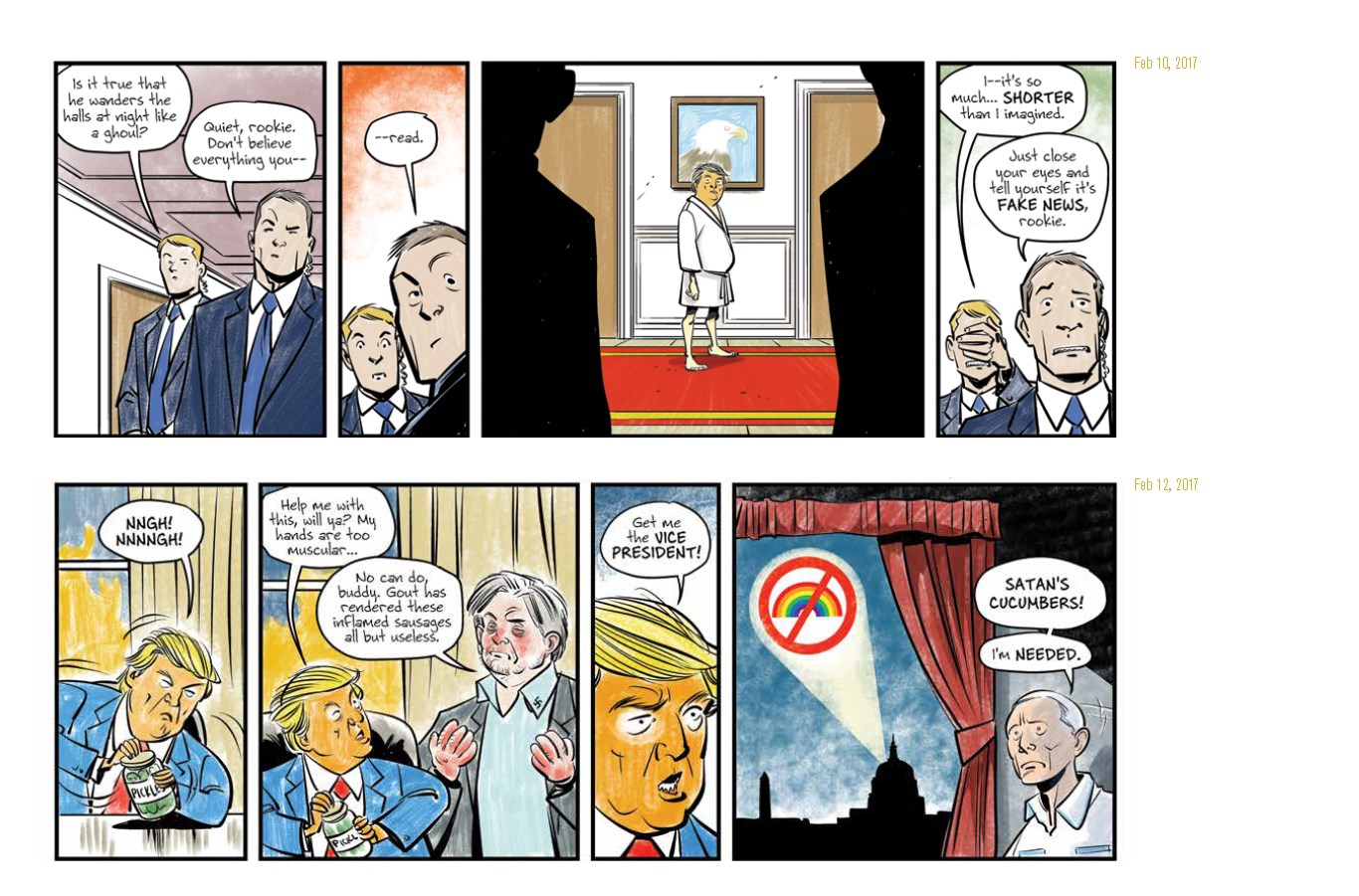 Publisher: Image Comics
Writer: Mike Norton
Artist: Mike Norton
Cover Artist: Mike Norton
Genre: Political Satire
Format: 88pgs, FC, HC
Release Date: 22nd August, 2018