Games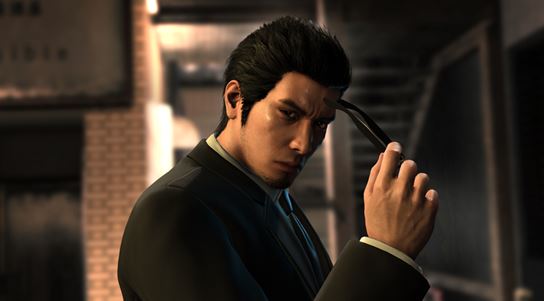 Published on November 11th, 2023 | by Adrian Gunning
Like a Dragon Gaiden: The Man Who Erased His Name Launch Trailer Unveiled
Launch trailer details Kiryu's diverse fighting styles and the bone shattering challenges that await in his latest gripping adventure. 
Once a legendary yakuza, Kazuma Kiryu faked his own death and abandoned his name for the sake of protecting his family. Now, he is thrust into conflict by a mysterious figure attempting to drive him out of hiding. Key gameplay features include:
ERASE YOUR PAST TO PROTECT YOUR FUTURE: Embark on a gripping action narrative with bone-shattering combat in vibrant locations filled with exciting characters and activities.
ULTIMATE COMBAT WITH TWO HIGH-IMPACT FIGHTING STYLES: Dynamically switch between the Yakuza and Agent fighting styles in visceral melee combat. With the Yakuza style, strike fear into enemies by unleashing wildly aggressive moves powered by Kiryu's unparalleled strength and flair. Or up the ante with the Agent style by delivering blows with absolute speed and precision, while using an array of high-tech gadgets like electrified bind wires to stun enemies and then send them flying.
ENDLESS ENTERTAINMENT: Whether you're brawling in the Castle's Coliseum battle arena, singing a new karaoke song, enjoying a drink at the live-action cabaret club, or racing in the pocket circuit, the world offers a variety of immersive experiences.
Completing the Like a Dragon Gaiden: The Man Who Erased His Name campaign will grant players access to the Special Trial Version of Like a Dragon: Infinite Wealth. Players can check out the larger-than-life RPG ahead of its launch on the 26th of January 2024 in two exciting game modes: the exploratory Adventure Mode and narrative-focused Story Mode.