Hardware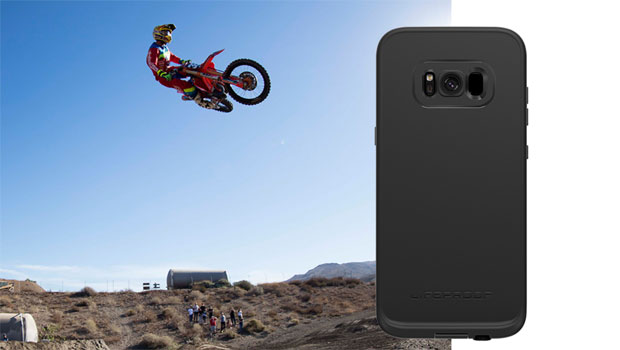 Published on July 16th, 2017 | by Admin
Lifeproof FRĒ Review (Samsung Galaxy S8)
Summary: The Lifeproof FRĒ for the Samsung Galaxy S8 is indeed 'life proof'
The Galaxy S8 is Samsung's latest smartphone and it's definitely a keeper when it comes to power, usage and of course, it's sleek appearance. However although 'smart', these devices can be quite temperamental if dropped or even submerged in water which is where Lifeproof comes into the picture.
Although the FRĒ has been around for quite some time, it's popularity has transferred from phone to phone and version to version as it offers users a 'lifeproof' experience which means water proof, dirt proof, snow proof and drop proof. It's also the only case you need as it offers true 360 degrees protection thanks to the built-in screen cover.
More importantly, the screen cover protects all the curves of the infinity display and it even boasts a forward facing microphone port for better audio and just measures at 15mm wide so it only adds a slight layer of additional bulk to your phone. This case has also been designed with an IP-68 rating that matches military standards for additional protection from not only everyday use but also large drops and water.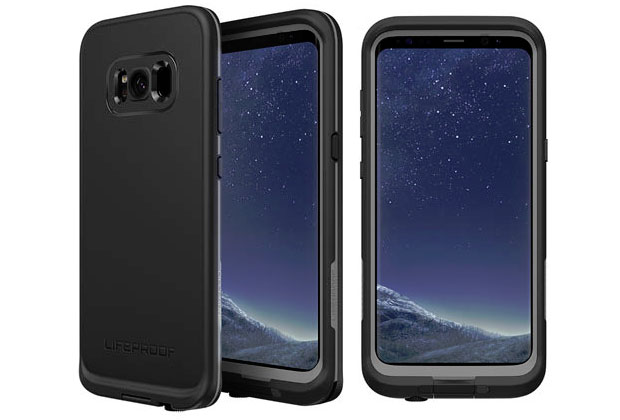 In terms of protective measures, Lifeproof boast that the FRĒ can be submersed in 2 metres of water for up to 2 hours and it can survive drops from up to 2 metres. As its water proof, this means that both snow and dirt cannot enter the case or damage your Samsung Galaxy s8. With that said, you still have full access to the main features of your Galaxy S8 such as the touch screen, buttons and cameras, however there is an installation process that you need to abide by.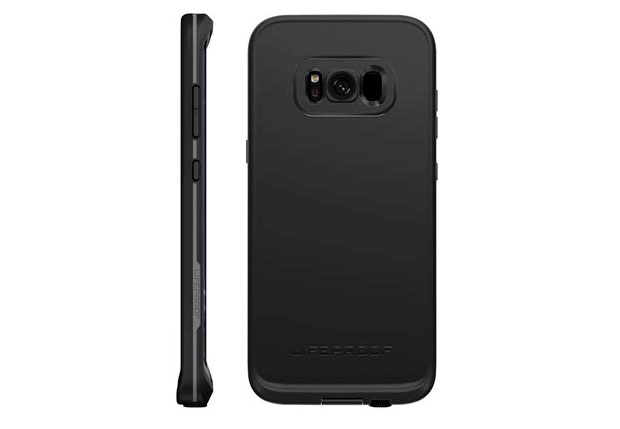 Before installing your Samsung Galaxy S8 into the Lifeproof FRĒ, you must first test the case to ensure that it is indeed watertight. This test requires you to submerge the case in water for 30 minutes and when you open the FRĒ and if there's no water inside it, you can then install your Galaxy S8.
The only thing that slightly scares me about the installation process is that it does require some force from the user to open the case once closed but given I've been testing Lifeproof products for quite some time now, I never had any issues. I still have that feeling when installing new RAM in our test machine as well! However Lifeproof have designed the port door on the FRĒ to be opened easier which does help.
Given previous FRĒ cases, Lifeproof have improved the screen protector considerably which is far superior than previous models in terms of sensitivity. So once installed, you actually forget that the FRĒ  is around and more importantly, it offers the protection you need from everyday life and more.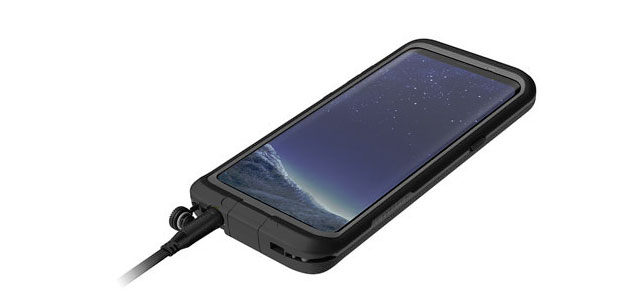 Final Thoughts?
The Lifeproof FRĒ for the Samsung Galaxy S8 is another impressive case from this company and is a must have for anyone wanting full protection for their smartphones!
Quick Overview
Device Compatibility Galaxy S8
Weight 1.47 oz / 41.7 g
Operational Depth 6.6 feet / 2 meters underwater for 1 hour
Drop Height 6.6 feet / 2 meters
What's in the box FRĒ case, User manual, Microfiber cloth & Headphone adapter