Hardware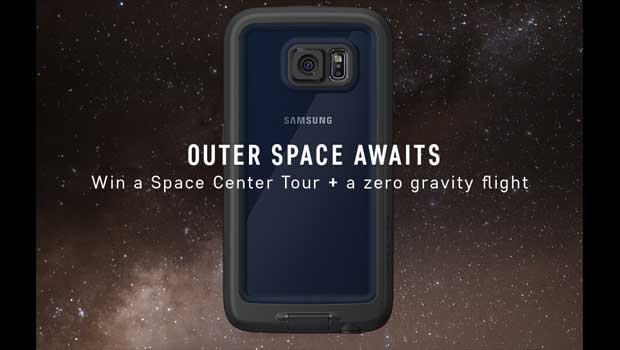 Published on July 8th, 2015 | by admin
LifeProof FRĒ now available for GALAXY S6
– Out-of-this-world protection, optimised for Earth –
Sydney, Australia – 8 July 2015 – Samsung GALAXY S6 goes further than ever before with out-of-this-world protection from LifeProof. Capture crystal clear memories in rough terrain, crashing waves and harsh conditions with FRĒ for GALAXY S6, available now.
Whether it's rappelling down a canyon wall, kayaking a rushing river or charging through single-track in the backcountry, LifeProof helps leave worry behind when taking technology along for the adventure. LifeProof FRĒ cases guard GALAXY S6 against frigid water, coarse sand, sticky mud and rough tumbles.
"LifeProof's much anticipated FRĒ for the Samsung GALAXY S6 now let's you travel to the ends of the earth and back, whether for work or play," said LifeProof Managing Director for Asia Pacific, Steve Nisbet. "Its non-intrusive design means FRĒ conforms to the shape and contour of the GALAXY S6 without inhibiting device functionality and free from the bulkiness of a protective case."
FRĒ is LifeProof's original all-protective smartphone case. The thin GALAXY S6 waterproof case is equipped with a built-in scratch protector for total touchscreen defence. With GALAXY S6 built to capture every adventurous moment and track heart-racing descents, FRĒ works flawlessly with all features and functions, including the Fingerprint Sensor and Heart Rate Sensor.
FRĒ is equipped with an anti-reflective optical-glass lens cover and a Sound Enhancement System. Together, they ensure FRĒ for GALAXY S6 takes crisp pictures, captures vibrant videos and bumps rocking beats. Plus, this compact, form-fitting case complements the sleek shape of GALAXY S6, yet withstands drops up to 2 metres without compromise.
Make staying connected with GALAXY S6 even easier by pairing FRĒ with LIFEACTÍV accessories. From the dashboard to the handlebars and anywhere in between, LIFEACTÍV accessories mount GALAXY S6 where it can be used most on adventures with an easy to use QuickMount system.
FRĒ for GALAXY S6 is available now for Australia RRP$99.95 and New Zealand RRP$109.95 on lifeproof.com. Learn more on lifeproof.com.