Games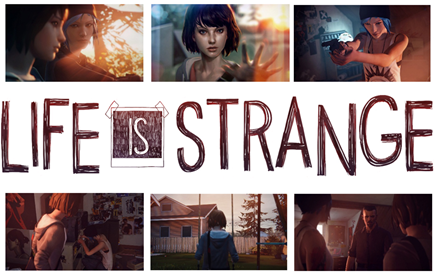 Published on February 2nd, 2015 | by admin
Life is Strange Launch Trailer
Melbourne Australia 2nd of February 2015 – Here's a message from Jmax at DONTNOD sharing the launch trailer of Life is Strange.
We are all thrilled at the idea that players finally have their hands on our new game. It's been an intense and sometimes challenging journey, but it was definitely worth it. And well, it's far from over, as the team here is very hard at work on parts 2 to 5, ensuring they get released at timely intervals so you always know when the next one is going to drop.
The first episode that you'll play is called Chrysalis and it's basically an introduction to the world of Life is Strange. You will see Max and Chloe reunite and you will make important choices that will influence their destiny. You will see some of the short-term consequences of those choices but bear in mind that there are also mid and long-term repercussions that will pan out over the course of the later episodes, in a butterfly effect manner. So you might rewind your choices as much as you want in the short term but you will never know what might happen further down the line. And of course we'll ensure that you always get surprised by unexpected turns of events and that your experience really feels unique and customized by your choices.
This first episode is also an introduction to the general mechanics of the game and although Life is Strange emphasizes story and choice over puzzles, you will also see an evolution over the next episodes in terms of how you need to combine different types of interactions and rewinds.
A free trial mode will be available on PS4, PS3, Xbox One and Xbox 360 so you can get a feel for the game before you make your first meaningful choice: to buy or not to buy the game!