Games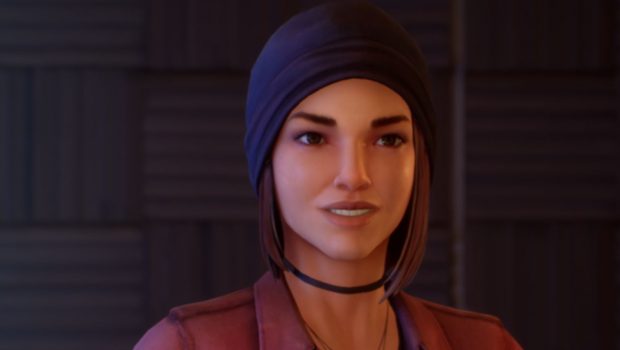 Published on November 27th, 2021 | by Adrian Gunning
Life is Strange: True Colors | Switch release dates announced
SQUARE ENIX Ltd. today announced that the critically acclaimed LIFE IS STRANGE: TRUE COLORS™ will launch digitally on Nintendo Switch on December 7 2021, with the physical release coming on February 25 2022. This will be the award-winning franchise's debut on the handheld platform.
The Switch edition of Life is Strange: True Colors was developed specifically for the Nintendo platform. The development team were committed to creating the best possible native experience by optimizing visuals and performance. This involved many technical changes to the game which included, reworking every character model, environmental object, and all foliage across the game, as well as completely rebuilding the lighting engine.
"We're incredibly excited to finally offer a Life is Strange experience on the Nintendo Switch, enabling players to enjoy Life is Strange: True Colors at home or on the go." said Jon Brooke, Co-Head of Studio at Square Enix External Studios. "This is the most advanced game in the series, so it was important for us to maintain a high standard of visual quality, performance and optimisation when bringing the game to a new platform. We're delighted with how the Switch version turned out and we can't wait to expand our wonderful community of players even more with this release."
When her brother dies in a suspicious accident, Alex Chen must embrace her volatile psychic power of Empathy to uncover the secrets that keep the truth at bay. Alex's journey, power and future are all fully under the player's control.
LIFE IS STRANGE: TRUE COLORS will be available on Nintendo Switch's eShop on December 7 2021 and for physical purchase on February 25 2022. It is also available on PlayStation 5®, PlayStation 4®, Xbox Series X|S, Xbox One, PC Steam, GeForce NOW, and Google Stadia.
Read more on the Life is Strange website: https://lifeisstrange.square-enix-games.com
Follow us on Twitter: https://twitter.com/LifeIsStrange
Follow us on Instagram: https://www.instagram.com/lifeisstrangegame/