Games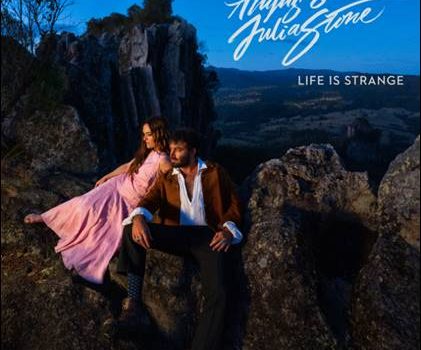 Published on August 23rd, 2021 | by Adrian Gunning
Life is Strange TC | Angus & Julia Stone Life is Strange Album
SQUARE ENIX, Ltd. have today announced the release of the Life is Strange: True Colors™ soundtrack composed and performed by award-winning indie pop group, Angus & Julia Stone. The album titled 'Life is Strange',' features 12 new songs, led by the track Love Song,
Listen here: https://open.spotify.com/album/20mePxbWih3MnyZiT0eozP
The emotional and thrilling story of the latest instalment in the award-winning Life is Strange franchise, Life is Strange: True Colors inspired the Australian artists to make an album dedicated to the complexity of love between siblings, families and communities – themes that players will also experience in-game.
Players take on the role of Alex Chen, a young woman navigating early adulthood in Haven Springs, a mountain town where she connects with her long-lost brother and becomes a part of a tight-knit community – her brother having moved there in search for their long lost father. Amidst this backdrop, Alex struggles to accept a 'curse" she's dealt with all her life: having the psychic power of Empathy, a supernatural ability that allows her to experience, absorb and influence the strong emotions of others – which she sees as blazing, coloured auras.
When her brother dies in a suspicious accident, Alex must at last embrace her volatile power to find the truth and uncover the secrets that keep the truth at bay. Alex Chen's journey, power and future are all fully under the player's control.
This super-natural mystery is brought to life using full performance capture and VO by rising talent Erika Mori as Alex Chen, incredible music from Angus & Julia Stone's soundtrack, as well as original tracks from mxmtoon and Novo Amor and licensed tracks from Gabrielle Aplin, Radiohead, Phoebe Bridgers and more.
Angus & Julia Stone, 'When Was That' – A Moment of Calm: Haven Springs Lakeside: https://youtu.be/WcVjZRYJnTI
Life is Strange: True Colors is slated for release on PlayStation 5®, PlayStation 4®, Xbox One, Xbox Series X|S, PC Steam, and Google Stadia on September 10, 2021, and Nintendo Switch later this year.