Films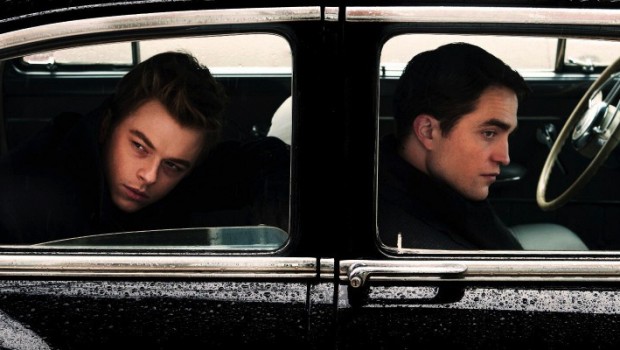 Published on September 8th, 2015 | by Curtis Mayfield
Life – Film Review
Reviewed by Curtis Mayfield M-H on August 20th, 2015
Transmission Films presents a film by Anton Corbijn
Written by Luke Davies
Produced by Iain Canning, Christina Piovesan and Emile Sherman
Starring: Dane DeHaan, Robert Pattinson, Ben Kingsley, Joel Edgerton and Alessandra Mastronardi
Music by Owen Pallett
Cinematography: Charlotte Bruus Christensen
Edited by Nick Fenton
Running Time: 111 minutes
Rating: TBA
Release Date: September 10th, 2015
For a movie called Life there isn't much in it, but strangely enough that's not a bad thing. Director Anton Corbijn takes us back to 1955 where the ever-changing business that is show business was taking a turn. The pop culture world was transforming too. Coca-Cola was being sold in a can for the first time and the Polio vaccine was widely being accepted as safe. Just like any millennial, I look back at these times through the stories of grandparents or the overly friendly senior citizen who's lined up next to me at Coles. Either way the times were a-changing in the '50s. For the actor James Dean, things were just getting started. At the time, the future archetype of cool and greaser god had only one hit movie under his belt with East of Eden and was anxiously waiting to hear back about his part in Rebel Without a Cause. Far from the public eye was Life magazine photographer Dennis Stock, who was feeling underused as a shutterbug for red carpet events. What this movie focuses on is not the entire life of either person but the first meeting between the two and the eventual friendship they would share.
Dane DeHaan takes on what might have been the meaty role of playing Dean but instead plays it with an understated approach. Robert Pattinson does his best to brood his way through the part of Stock. When the two meet, Stock instantly sees something in Dean that he feels will change the way of youth culture but has a hard time convincing his editor John Morris (Joel Edgerton) of this. Dean himself is bursting at the seams to find out if he'll be accepted for the role in what will be the monster hit Rebel, while at the same time already rejecting the little fame with which he's cursed. Dean keeps Stock around. The actor even takes him to his childhood home in Indiana but still tries keep things at a safe distance.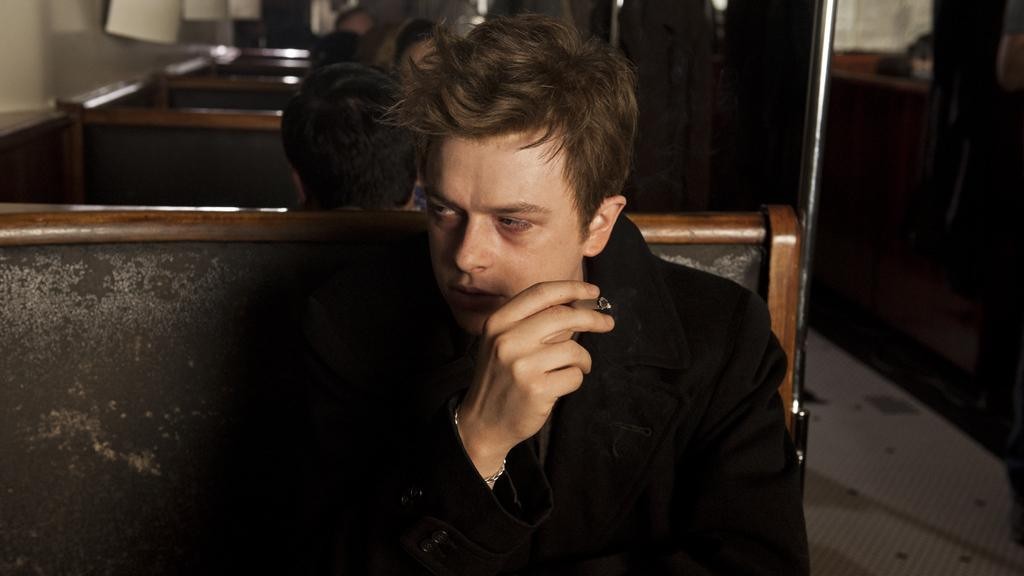 While the trailer gives a false impression of a lively movie with shots of dancing to upbeat swing music (which is only featured in one scene of the film), the rest of the story takes its time without dragging. This look back in time is a Romanized one but without gross over colouring and hindsight. A constant droopy jazzy soundtrack keeps the mood melancholy, while the washed out colours of the film put emphasis on the depression people in their 20s go through. Uncertainty, the want to be taken seriously and iconoclasm are all present. Neither DeHaan nor Pattinson move past their gloomy disposition of their respective characters, which brings up the question of whether these two were really like this in real life. Though since this movie only covers a few months shared between the two, it wouldn't be too far-fetched that this ominous mood was there. What Life does do is show Dean as the eventual icon that he'd become and the tons of cool that seamlessly oozed from the guy's pores.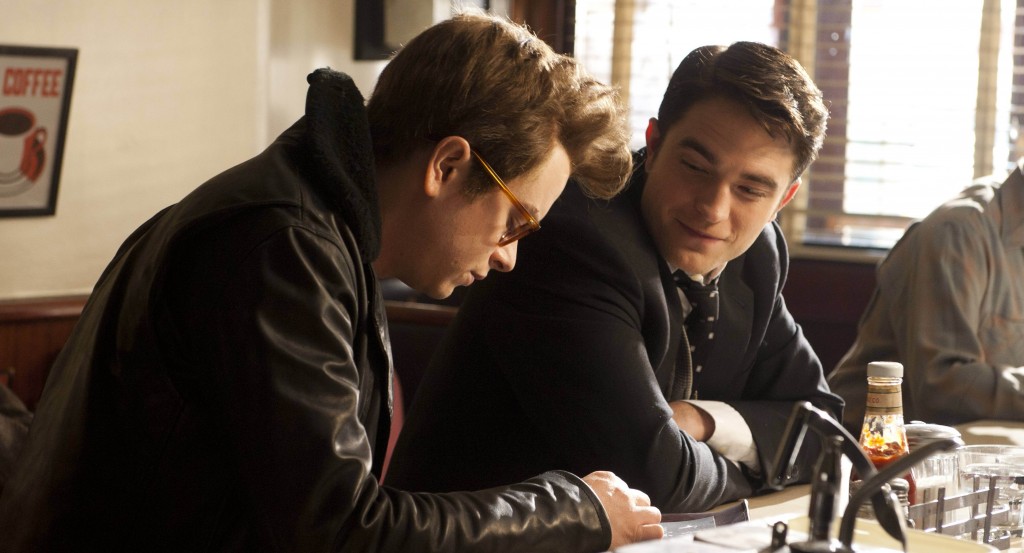 If we're splitting hairs there are one or two scenes when the continuity doesn't quite work from take to take but that might go unnoticed for some. Ben Kingsley makes a weighty appearance as movie executive Jack Warner who doesn't take too kindly to Dean's rebellious ways, which is kind of ironic. Corbijn directs this movie with emotional restraint much like last year's A Most Wanted Man and the extremely underrated The American in 2010. The film also recreates some of the most seminal photographs taken of Dean and gives context to how they came about. Background is given to some of Stock's most famous photos of Dean, including the one that shows the young actor walking through a rainy Times Square with his shoulders hunched up and a cigarette hanging from his mouth.  DeHaan may not perfectly represent James Dean physically but he still manages to capture his quiet intensity well. Pattinson does fine as the equally unobtrusive photographer but his performance isn't all that special. Life sheds light on one of Hollywood's most mysterious players who left much too soon, while looking past the actor's surface to explore who, how and why he was.
Summary: Life sheds light on one of Hollywood's most mysterious players who left much too soon, while looking past the actor's surface to explore who, how and why he was.