Hardware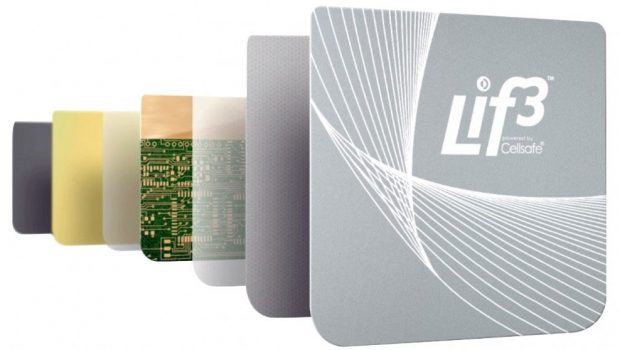 Published on December 18th, 2016 | by James Wright
Lif3 Smartchip Review
Like it or not, Smartphones are part of our lives so whether we're checking emails, uploading pictures to Instagram or calling a friend, we've made these devices quite integral to our lives and we notice it when they've gone flat. Given that and the technology used by mobile phones, there is a risk of health issues from the radiation emitted by these devices. Even companies such as Apple, Samsung and Motorola recommend that these devices be at least 1.5cm away from our body with the World Health Organisation (WHO) suggesting hands free devices. So even though the developers have attempted to reduce the radiation from their smartphones, a risk still exists which is mirrored by the highly regarded Neurosurgeon Dr. Charles Teo who has noted an increased number of brain tumours over the years in Australia.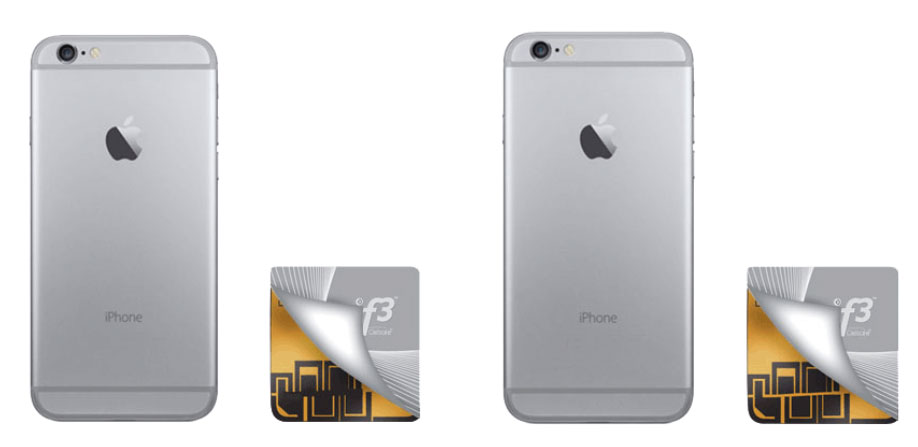 This is where the Lif3 Smartchip comes into play and in essence, the goal behind this technology is to reduce mobile phone radiation and according to the developer, even up to 95%. So when using your smartphone, the radiation can sometimes be directed inside your head and the Lif3 Smartchip helps reduce this and pushes it the other way. The technology used by the Lif3 Smartchip has been independently tested by the NATA (National Association of Testing Authorities) and for more information, you can visit http://lif3smartchip.com.au/how-it-works/the-evidence/ to see how this product works in the scientific realm. Further, the technology employed by the Lif3 Smartchip was created by Australian Aaron Leibovic who is a Radio Frequency Engineer and has a passion about mobile phone safety. Over the years he and his team have helped reduce SAR (Specific Absorption Rate) with a reduction between 74.2% and 93.25%.
So out of the box, the Lif3 Smartchip is a very small piece of technology that measures at just 0.35mm in thickness which attaches to the back of your smartphone. This product also supports a variety of mobile devices such as the iPhone 7, Galaxy S5 (tested) or the Motorolla Moto G4 for example. Once attached to your smartphone, you can also put your phone inside a case and in terms of longevity, this product has been designed to last the lifetime of your phone. It actually looks like one of those retail stickers to prevent theft but inside its design is an ultra-thin circuit board that help absorb microwaves and radio frequency signals emitted by your phone. It also be noted that once you remove the smartchip from your phone, it cannot be reattached to your phone nor is the product waterproof.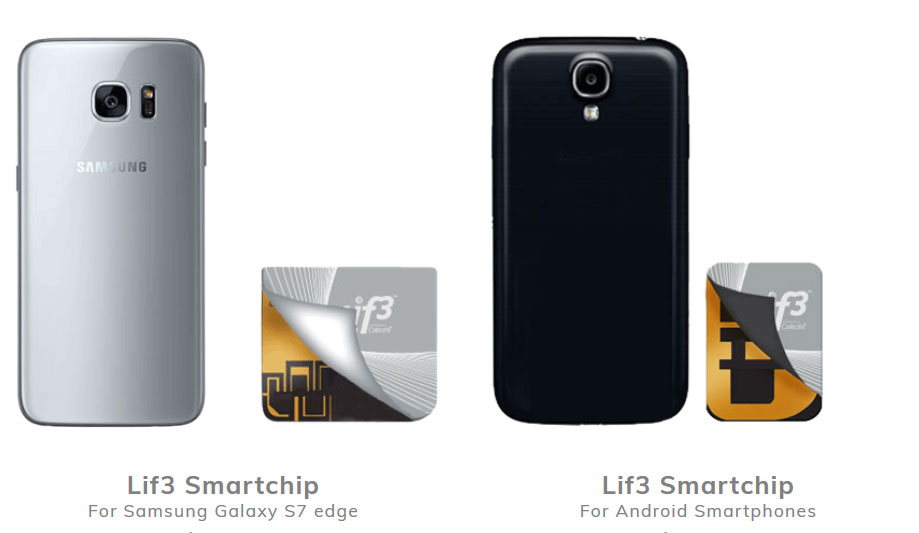 Final Thoughts?
If you're worried about radiation from your smartphone, it would be worth checking out the lif3 Smartchip. Sure, I don't have the devices available to test the device but after reading the information on the tests, it really seems that the developer is on a winner here and ideally this device should be integrated on all phones.
Features & Specifications
The Lif3 Smartchip is a practical and scientifically proven solution that reduces your mobile phone radiation exposure (Specific Absorption Rate) by up to 95%* – with virtually no impact on your signal! This ground breaking technology is a wafer thin (0.35mm) adhesive Smartchip comprising of layers which work together to redirect radiation away from your face and body.
---
Connect, be happy and healthy.
---
Safeguard Without Compromise
Unlike some products on the market, the Lif3 Smartchip has been designed to have virtually no effect on your signal* once the smartchip is applied. Measuring in at only 0.35mm, the Lif3 Smartchip is barely noticeable and fits neatly under most phone cases so you don't have to sacrifice style for safety.
Scientifically Proven
The Lif3 Smartchips are proven to reduce radiation exposure from mobile phones by up to 95%*. Recent studies show that radiation may be impacting on sleep, memory, and more; you can ensure you're taking that extra step to safeguard yourself and your family from the potentially harmful effects of mobile phone radiation.
Australian Owned, Designed & Developed
Designed by Australian RF communication engineer, Aaron Leibovich, the Lif3 Smartchip is 100% Australian designed, developed and owned. With extensive research and development taking place over the last 6 years, Aaron and the folks at CellSafe and Lif3 have put in the hard yards to ensure you get a product that is effective and convenient.
Quality Product, Quality Support
Day or night, wherever you are, if you have questions about using your Lif3 Smartchip, the folks at Lif3 offer a 24 hour, 7 day a week support service via Live Chat, phone and email on their website. This team based in Maroochydore QLD are available at any time for quality support and service.
*Radiation reduction may vary from model to model. For more details please refer to the Radiation Reducation table image above and the SAR Reports and Signal Strength Test Reports (SST Report) available to download as PDFs below.
**Once removed, the Lif3 Smartchip cannot be re-applied to the phone.