News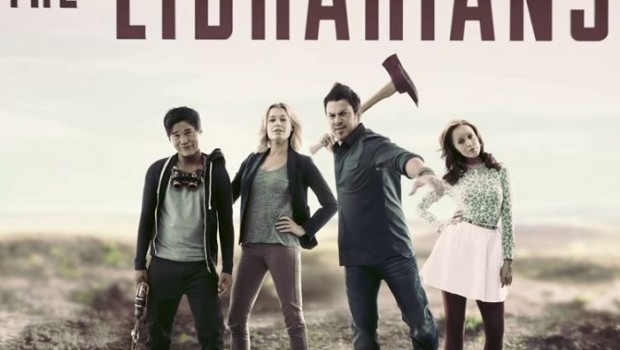 Published on December 3rd, 2014 | by admin
THE LIBRARIANS SEASON 1 – Fast-tracked from the US and Available to Own Digitally December 10
They're the heroes you've never heard of and they fight by the book; they are… THE LIBRARIANS. From the creators of Independence Day and Stargate comes a new television series inspired by the hugely successful Librarian film franchise which starred Noah Wyle, Jane Curtin and Bob Newhart. The original cast is back in this action-packed ride and this time they've brought reinforcements.
Noah Wyle returns as Flynn Carsen, the man who appears to be an ordinary Librarian working at the world-famous Metropolitan Library. Underneath the library however, lies the centuries-old headquarters of The Librarians, the ancient civilisation charged with protecting the world from unspeakable evil and the dark forces at play. When an ancient conspiracy threatens to bring back the age of magic, Flynn hires an eclectic assortment of recruits to ensure the magic doesn't fall into the wrong hands.
On their quest, the newly formed group face the dangerous and bizarre – ninjas, minotaurs, dragons, flying swords, UFOs and… Santa Clause – as they fight to save humanity and simultaneously attempt to get along with each other. Noah Wyle is joined by newcomers Christian Kane, John Kim, Rebecca Romijn, Lindy Booth and John Larroquette in the only library where the books aren't the main attraction. THE LIBRARIANS has been fast-tracked from the US and is available to own digitally the day after broadcast on the Universal Channel. Heroes like these are long overdue.