Hardware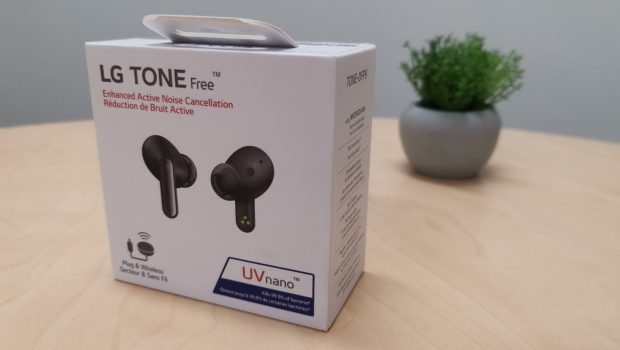 Published on January 5th, 2022 | by Andrew Bistak
LG TONE Free Review
Summary: Decent sound quality and some fantastic features make the LG TONE Free your go-to earbuds!
Welcome to LG's TONE Free earbuds that offers some unparalleled audio quality and clever features that you won't see with their competitors but more importantly, these earbuds produce exceptional sound quality that will enhance your listening experience courtesy of its Meridian technology.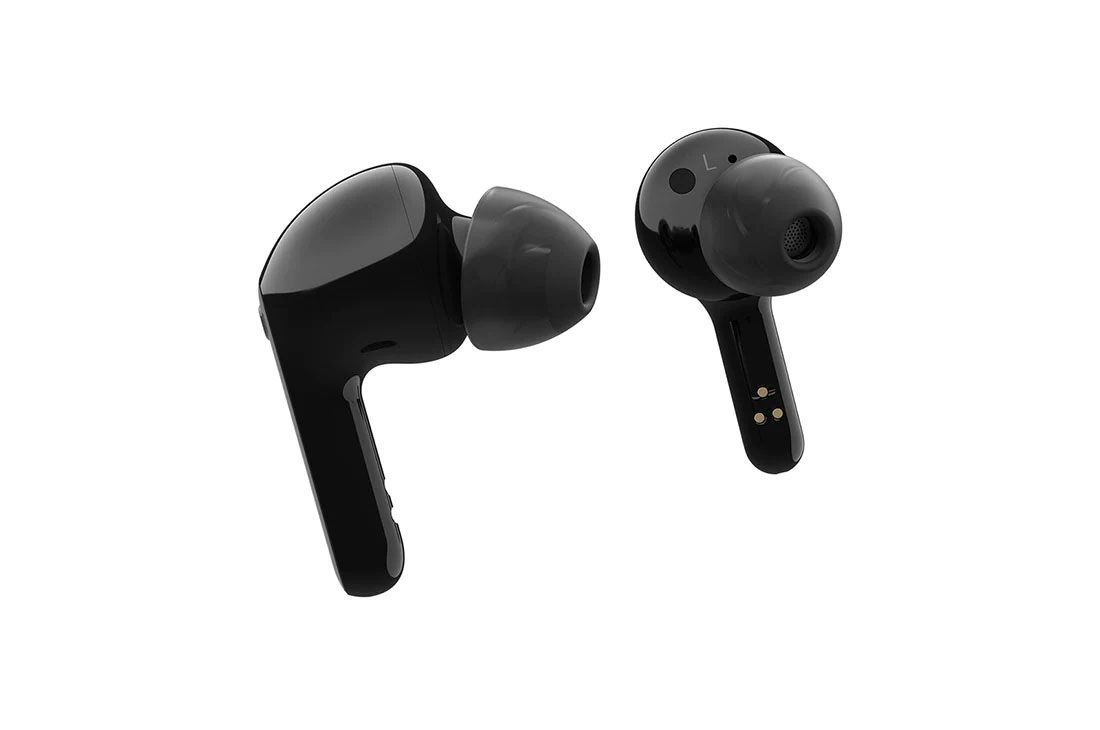 Another highlight is that the case boasts UVnano Self-Cleaning technology which kills 99.9% of bacteria (Escherichia coli and Staphylococcus aureus) after 10 minutes, so you can be rest assured that your earbuds are always clean when taken out of the case. Furthermore, the LG TONE Free look quite stylish, including being available in two colours (black or white) that fit very comfortably in your ear with an IPX4 Rating that makes it perfect for working out or even using it in the rain.
Highlights 
With Meridian Clear and Spatial Sound
Flex Action Bass
3 Microphone System for advanced call quality
Fast Charging (5 min for up to 60 min of playtime)
Playtime: Earbuds, up to 10 hours, up to 24 hours with case
IPX4 Sweat & Water Resistance
Professionally packed from LG, the TONE Free earbuds are a well-designed product from this company and the only tricky aspect is putting them back into the wireless charging case as you need to line them up the charging contacts but after a few attempts, it becomes second nature.
In terms of controls, the TONE Free are controlled via touch sensors on the earbuds which is a combination of touches. One touch allows you to answer a call or to play/stop the music you are listening to, whereas two touches is used to end a call or control the volume. Three touches allows you to play the next song and a long press enables the ambient sound option. Again, practice makes perfect.
Box contents
TONE Free Earbuds
UVnano Charging Case
USB-C Charging Cable
USB-C to AUX Cable
Extra Ear Gels (3 sets)
User Manual
Reference Guide (EU Only)
WEEE Card (EU Only)
Unboxing Gallery
Setup? What setup!
As soon as I opened up the UVnano charging case with the TONE Free Earbuds inside them, my android phone prompted the connection which then supported me to download the TONE Free app, including checking for updates. With the simplistic setup process, I was up and running in just a few minutes, without any convoluted steps or additional user input.
Complementing the earbuds is the excellent TONE Free app that displays the battery level of the earbuds (e.g. 97%) and case battery, including easy access to the user manual, accessing the equalizer settings (Immersive, Natural, Bass Boost, Treble Boost, 3D Sound Stage) plus two custom settings and a wealth of other options that include;
Control ambient sound and ANC
Auto Play/Pause
Touchpad Lock
Touchpad Settings
TONE Free LAB
Game Mode – Reduces audio latency / Whispering Mode – use an earbud as a microphone
Voice Alert Settings – Read SMS, MMS and SNS messages
Find my Earbuds
Software Update
Privacy Policy
Open Source License
Intelligent Sorting – analyses usage patterns with frequently used app functionality at the top
Further to the app, once installed on your phone and when you open the charging case, it will display the battery levels of both earbuds and the charger so you are always on top of how much battery is left. As the TONE Free supports fast charging, this adds another layer of protection to your audio experience (e.g. more usage) and considering 5-minutes of charge gives you 60-minutes of playtime, this is perfect for those occasions when you forget to charge the earbuds. Adding to the charging process is the aforementioned wireless charging plus USB-C.
Audio? Exceptional!
The sound quality of the FREE Tone is fantastic and it produces a very smooth audio experience that allows you to hear lows, mids and highs to cater for a wide gamut of audio formats, whether gaming, watching movies, listening to music or taking phone calls.  Additionally you can tweak the equalizer settings to fine-tune your audio and gamers will appreciate the game mode which reduces lag when gaming that keeps the graphics and audio synced.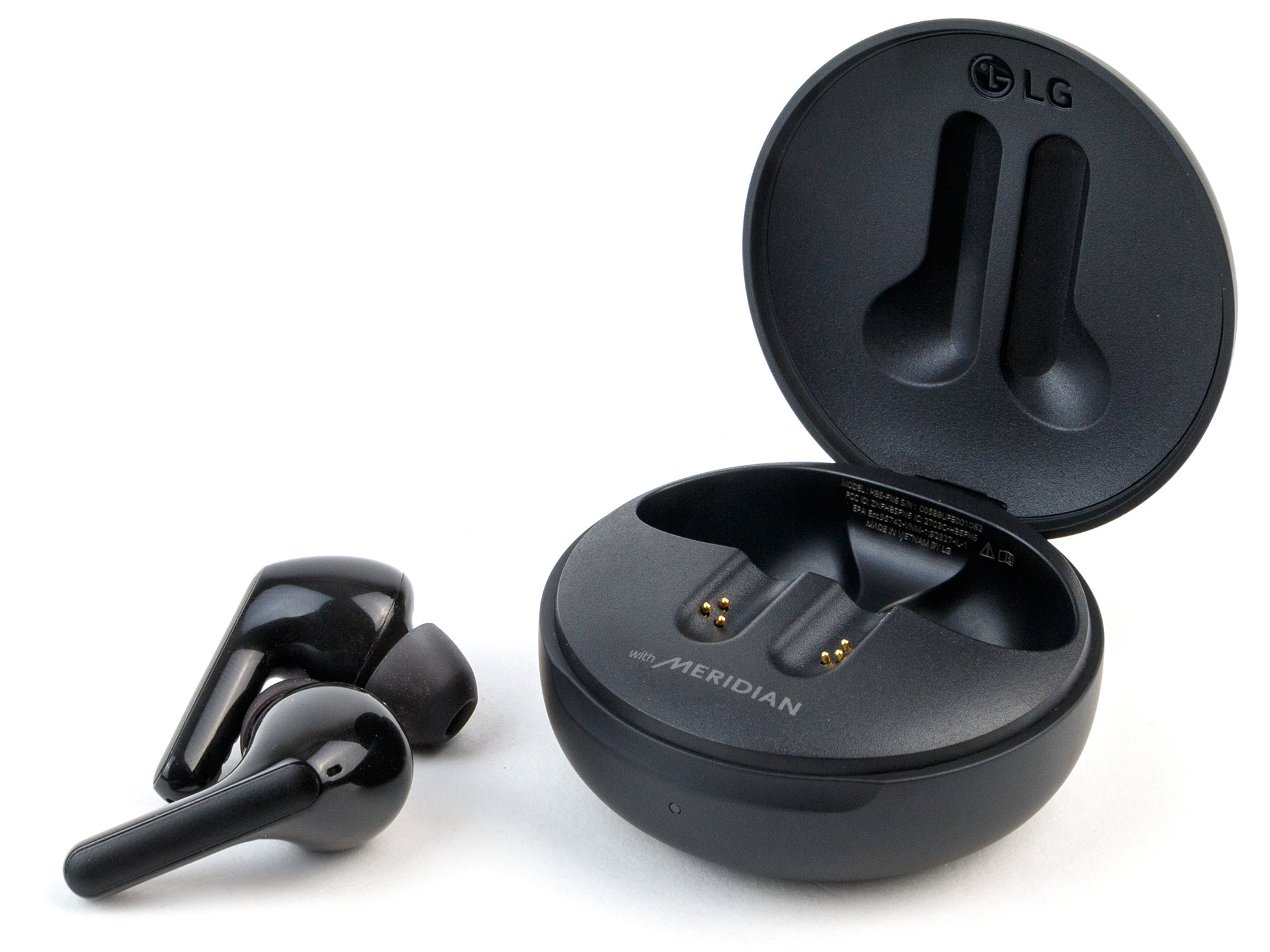 Interestingly the 6mm drivers work a treat and can produce a healthy amount of bass. While it supports passive noise cancellation thanks to its close in-ear fit to help minimise background sound which is great if you want to become fully immersed in your audio, on the flipside, it is supported by an Ambient Sound Mode which highlights the sound around you.
Further, taking calls or using Skype or Facetime again produce clear results thanks to the three microphones on the earbuds to help capture your voice. I also like the whispering mode that allows you to turn one of the earbuds into a portable microphone which is a very clever feature.
Final Thoughts?
With a recommended retail price of $259AUD (Dec 2021), the LG FREE Tone not only provided an immersive and enjoyable audio experience but come with some clever features that really makes this product stand apart from its competitors.
Recommended!
For more information, please visit https://www.lg.com/au/headphones/lg-hbs-fn6