Hardware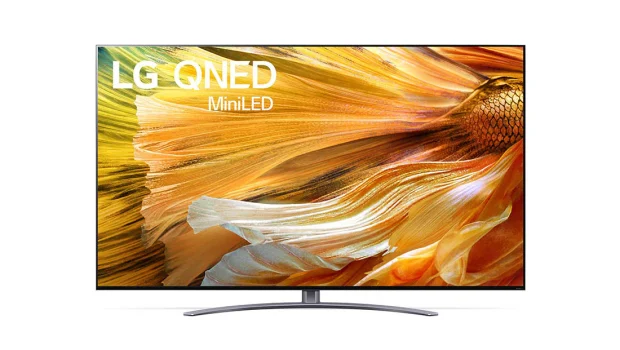 Published on December 13th, 2021 | by John Werner
LG QNED91 Series 65 inch 4K TV with Quantum Dot, NanoCell & MiniLED Technology Review
Summary: Watching TV or playing games have never looked or sounded this good.
4k 65" wide MiniLED screen with a 3840 x 2160 resolution, powered by an α7 Gen 4 AI Processor 4K, 2 HDMI 2.1 ports capable of running both an Xbox Series X and a PS5 at 4k @ 120 FPS, and another 2 HDMI 2.0 Ports, one of which is eARC for running an external sound bar, and a built-in game optimiser that comes with AMD FreeSync® Premium technology. The LG QNED91 Series 65-inch 4K TV w/ Quantum Dot, NanoCell & MiniLED Technology is not just a TV, it's a gaming TV.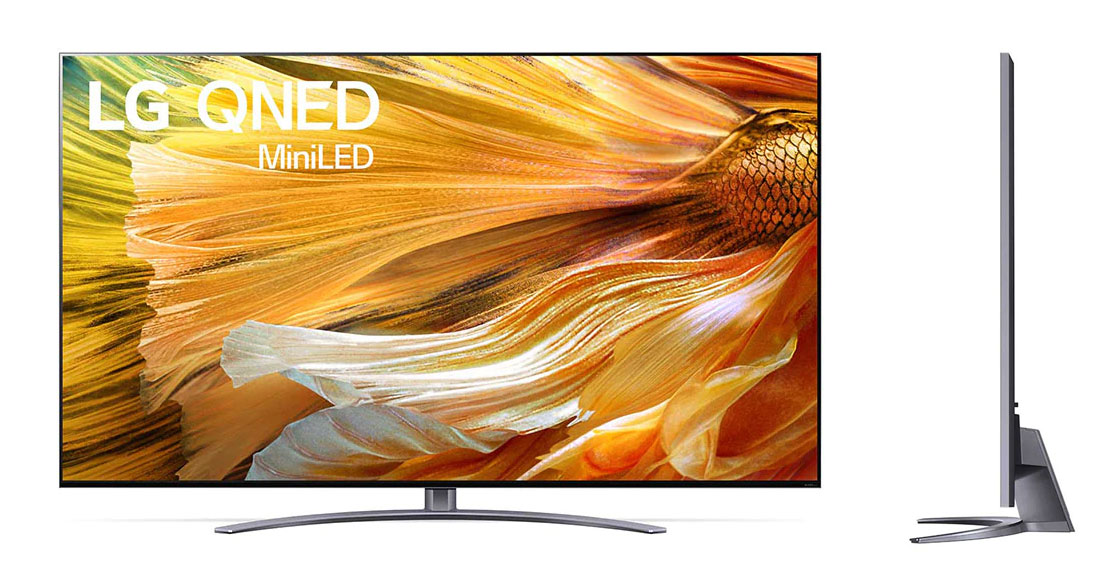 Highlights
Quantum Dot + NanoCell + MiniLED: for high contrast and deep blacks
Alpha 7 Gen4 AI Processor 4K: AI Picture/Sound, HDMI 2.1 features (HFR, VRR, eARC)
Home Cinema: Dolby Vision IQ™, Dolby Atmos®, FILMMAKER MODE™
ThinQ AI: Hey Google, Amazon Alexa, Apple Airplay 2 & Apple HomeKit, Magic Remote
A World of Entertainment: Netflix, Apple TV, Disney+, Stan, Amazon Prime, AMD FreeSync Premium, Game Optimiser, Sports Alert
Weighing in at 30kgs, the LG QNED91 Series 4k TV is packed full of features that will truly bring out the best possible gaming experience for the Xbox Series X and PS5, but like any new piece of hardware, the setup is probably the most important step on your journey to gaming bliss. As I previously mentioned, this is one very big and heavy TV and will require at least three people to unbox and install it. The TV instructions say that two people are all that you need but trust me when I say that unless the two people installing the TV are built like Arnold Schwarzenegger and have amazing hand eye coordination, then you'll need at least three people; two to carry the TV and another to help position it into place.
There is nothing worse than setting up a new TV and not being able to get it perfectly centred! You'll also need a large, flat surface to lay the TV on while you install the stand but be careful, as the stand is only made of plastic and the little clips that connect to the rear of the TV can easily break off. I accidentally broke off one of the clips and snapped another in half during installation. Thankfully the remaining clips and bolts were enough to hold the TV upright, but knowing that there aren't any metal components other than the four bolts connecting the screen to the stand really concerns me.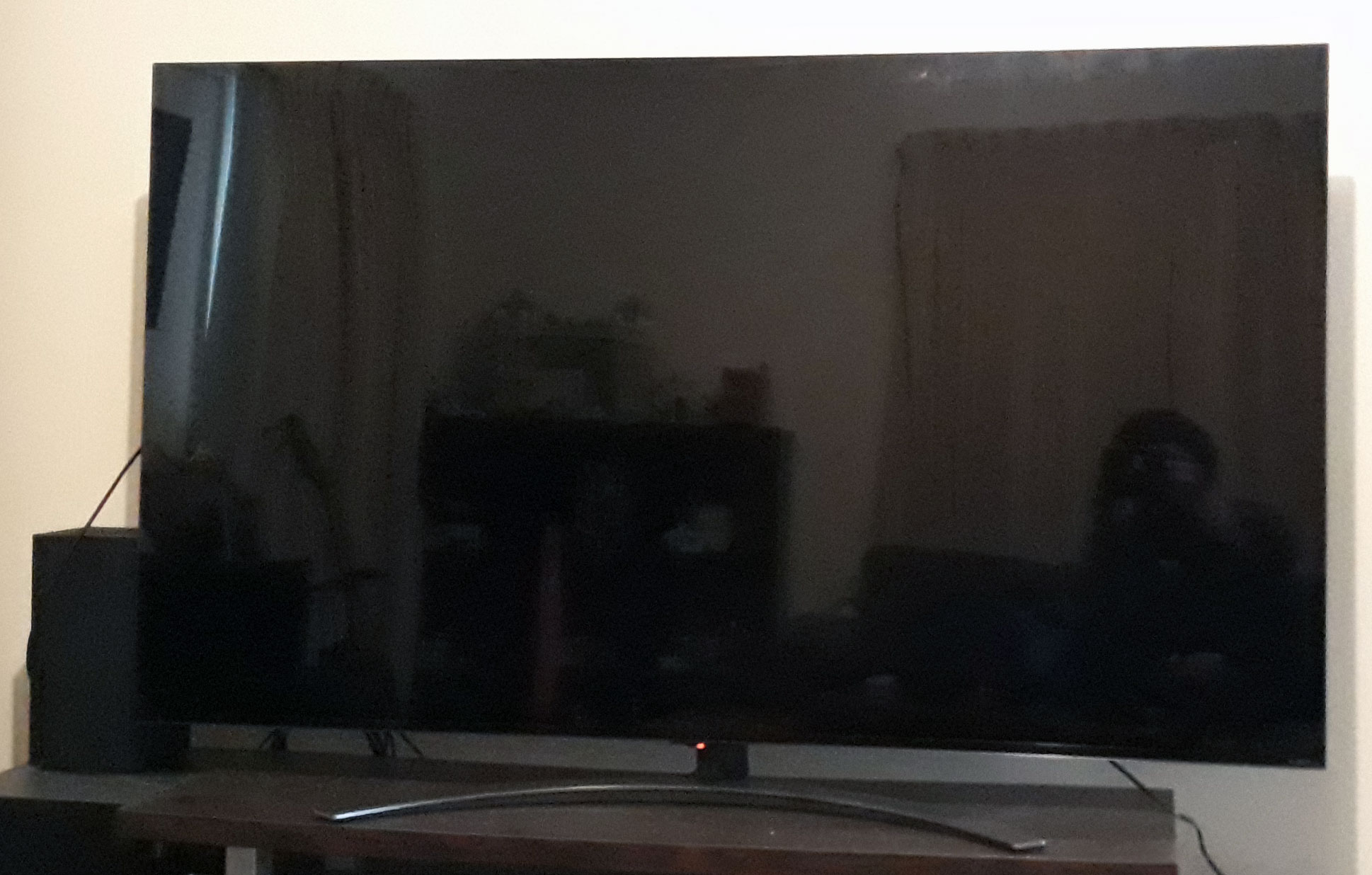 Calibrating the LG QNED91 Series 4k TV is a walk in the park and the options available are close to that of a gaming PC thanks to the Game Optimiser. The QNED91 automatically detects what device is plugged into its HDMI ports and will name them when selecting between different inputs, and therefore knows what external devices are gaming consoles. Pressing the options button on the remote while using a console will bring up a special options menu called the Game Optimiser, similar to that of the AMD interface on a PC/Laptop. Users can then use this interface to quickly check FPS, change between display pre-sets that are designed for different game types, and select blue light filter settings just to name a few.
The Game Optimiser even comes with AMD FreeSync Premium, giving further control over the TV's latency, ensuring a tear free experience. All of these options are accessible without disruption to your game and only take up a small portion of the screen, allowing gamers to visibly see how the settings they're selecting impact their game in real time. For me, knowing that I can open up this menu to ensure that I am getting the highest possible frame rate and visuals when playing games such as Halo Infinite and Far Cry 6 (games that really do deserve to be played on 4k @ 120fps) is a huge tick in my book. Not only am I able to adjust my display settings to accommodate for things like glare and blue light, but having the FPS displayed means that LG are making themselves accountable for what they advertise.
If you're going to spend good money on a TV like this, having real time indicator of what the product is doing speaks volumes in just how much LG believes in their product. None of this "written on the box" guarantee that the product will do what you want, there is full transparency that if you want to play a game on 4k @ 120fps, then that is exactly what you're going to get. And it's beautiful!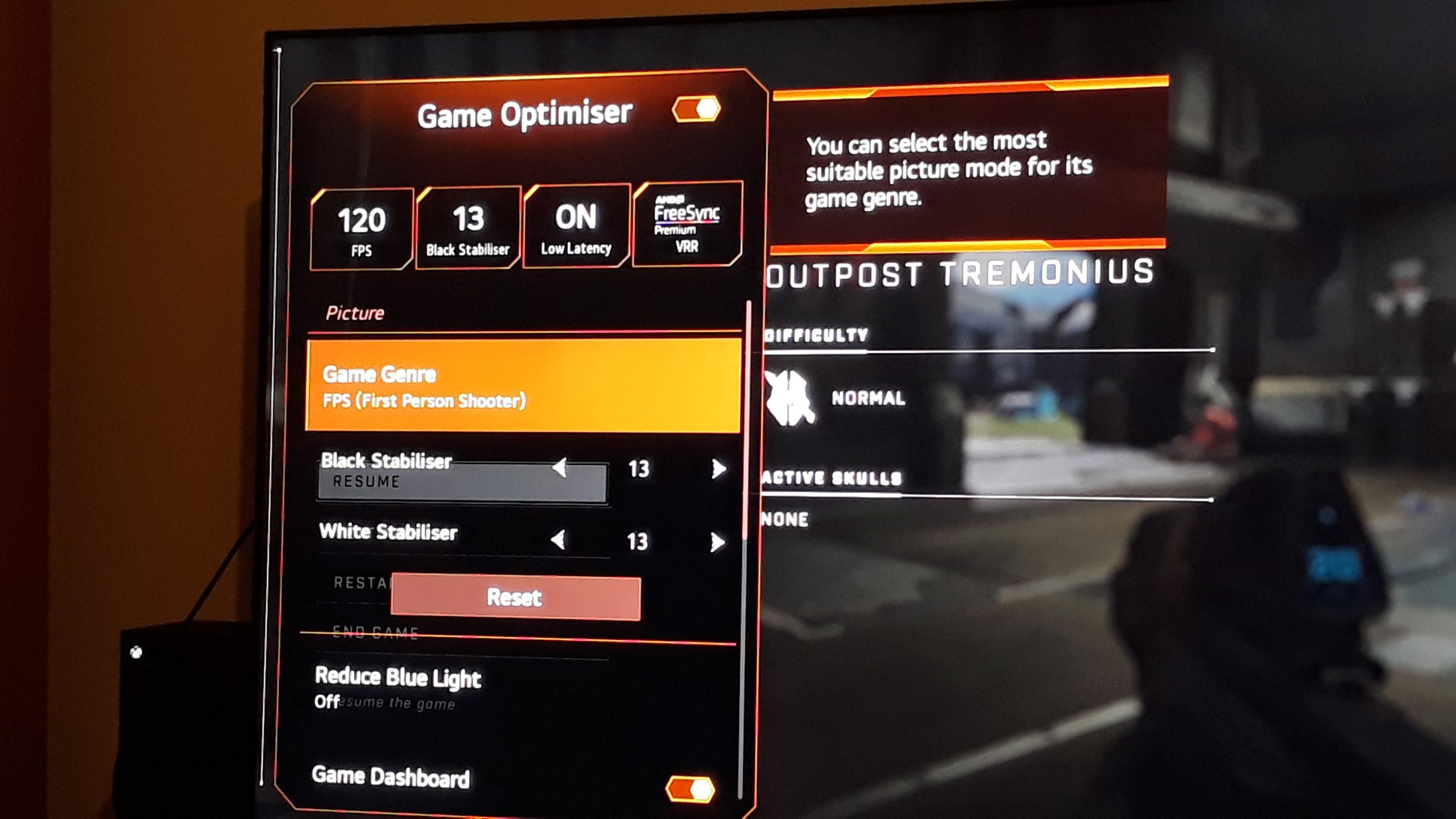 To date, the LG QNED91 Series 65inch 4k tv is the biggest screen that I've ever had the opportunity to play games on. Sure, the screen isn't 20 meters wide like at your average cinema, but the resolution is practically life like. 8k might be the next frontier of digital resolution but QNED MiniLED technology on a 4k screen is still incredibly impressive. As screens get bigger, the resolution also needs to increase to avoid pixelization and this is where the MiniLED technology comes into play.
By reducing the size of each individual LED and increasing the number per square, the LG QNED91 Series 65inch 4k TV achieves a higher screen resolution than that of regular 4k screens. Combine that with Quantum Dot, Nano cell technology and you're left with some of the most vibrant colours ever to be seen on a digital screen. Even when I was playing Far Cry 6 on 60fps (before switching to 120fps as part of my review process), the only thing that made me remember that I was looking at a video game and not a recording of real life was the HUD.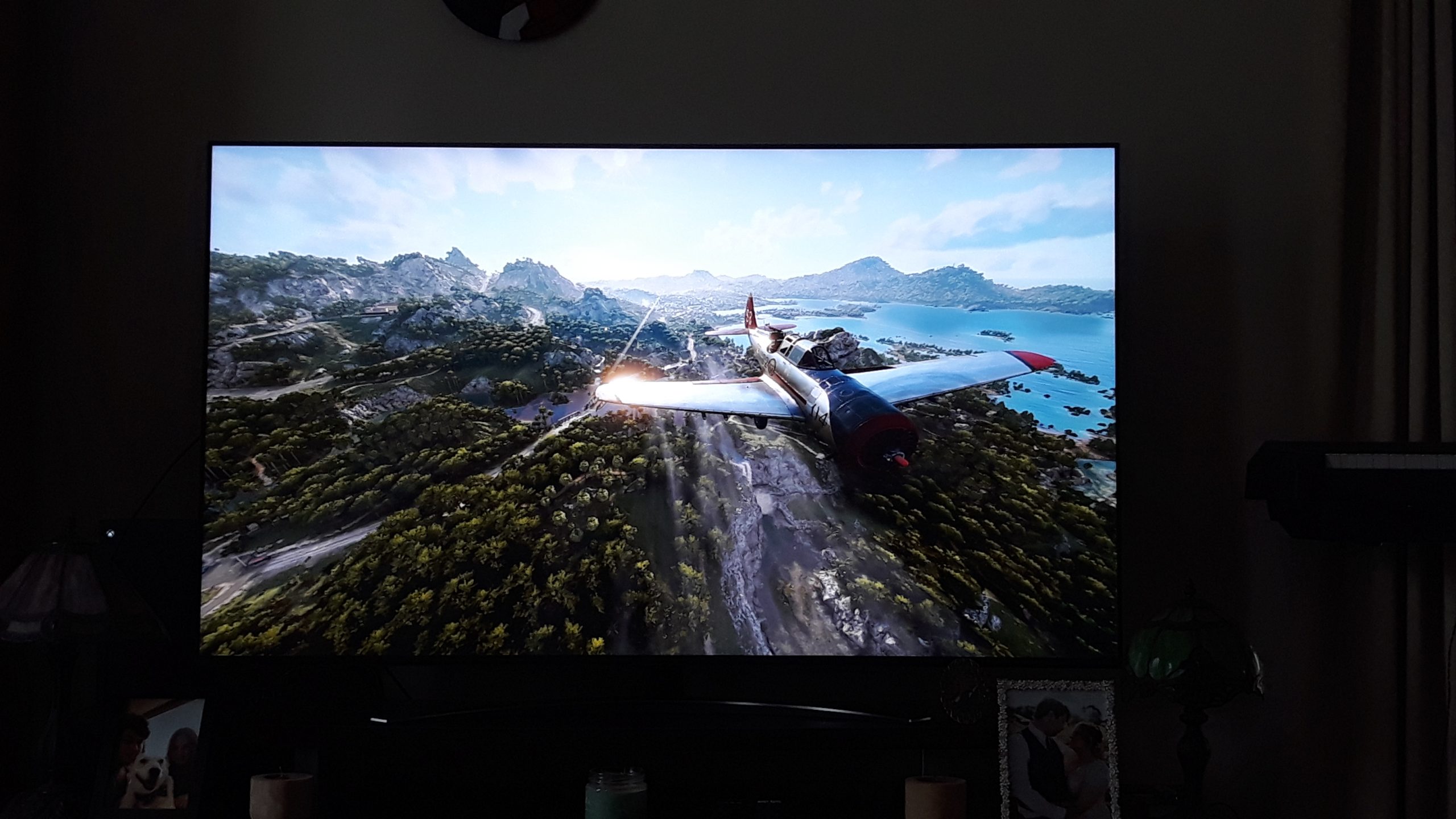 The LG QNED91 Series 65inch 4k TV isn't just for gaming. Sure, gamers are going to love this screen, but the amount of features on offer for watching regular shows or movies is quite extensive, even more so when it comes to watching streaming platforms and sports. The remote that comes with the LG QNED91 is called a 'Magic Remote', a cross between a Nintendo Wii remote, a computer mouse, and a microphone. Put it all together and you're left with a motion sensitive TV remote capable of scrolling and voice commands, with buttons for popular streaming apps like Netflix, Disney+, and Prime Video. As you can imagine, this makes browsing free to air TV shows, streaming platforms, and even browsing the internet a thousand times easier than that of a standard TV remote.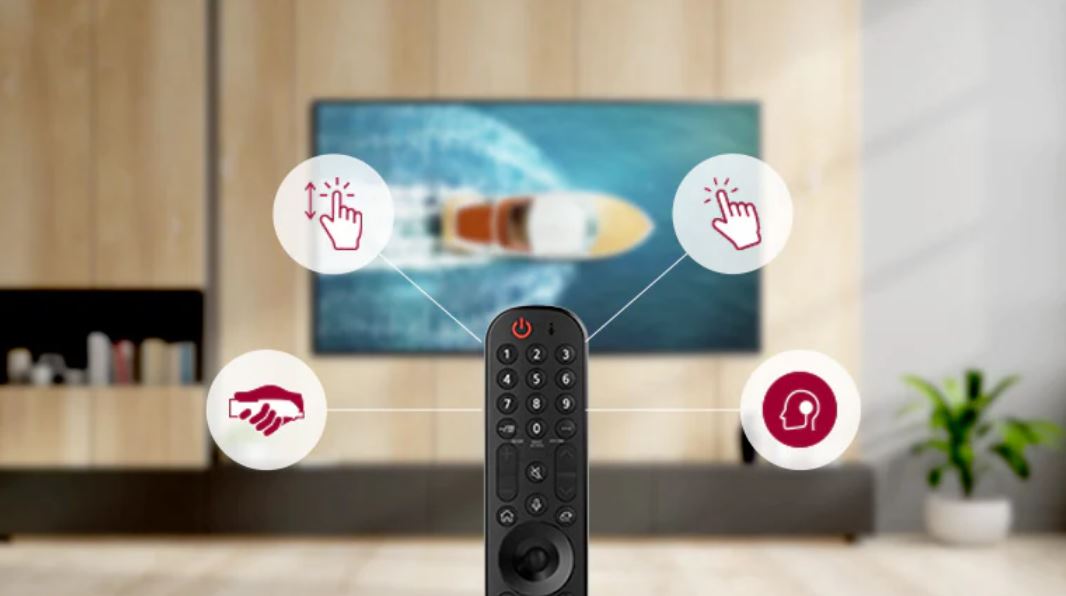 LG have even given users access to probably the biggest library of free TV apps I've ever seen, including NVIDIA GeForce Now Beta cloud gaming service. Even if you're not using any streaming platforms, free to air TV has been made much easier to navigate thanks to the built in digital TV guide. Users can view timelines of upcoming programs and sporting events, set reminders, or even view a list of what shows are currently being aired on each channel. Having these functions built into the TV and not needing to set reminders on my phone or download TV guide apps makes sitting back and relaxing much more convenient.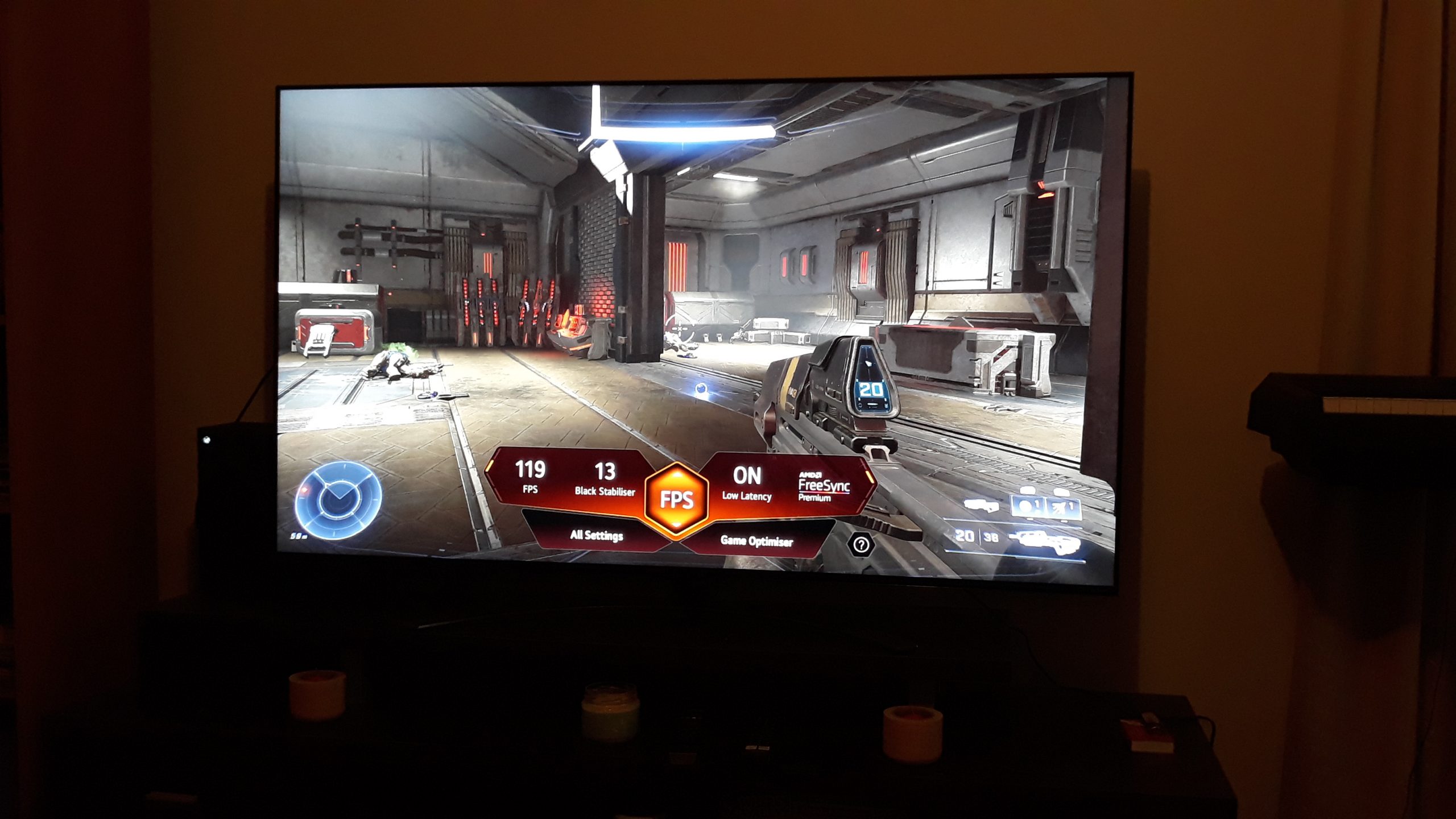 Regardless of what you're using the LG QNED91 Series 65inch 4k TV for, it must be mentioned that the audio quality has not been forgotten. Using the microphone in the Magic Remote, the TV can run a calibration cycle that analyses the harmonics of the room and configures the sound output to create a 3D experience. By this I mean, instead of all the foreground, background, and ambient noises being produced at the same volume levels as the main audio, the LG QNED91 uses AI audio technology to create depth by amplifying and dampening particular sounds so that when the soundwaves bounce around the room, they feel much more realistic. Not to the point where things feel like their behind you but, for lack of a better word, layered. External speakers can also be connected to the TV using a few different wired and wireless methods for an even more enhanced experience, or even a Bluetooth headset for privacy.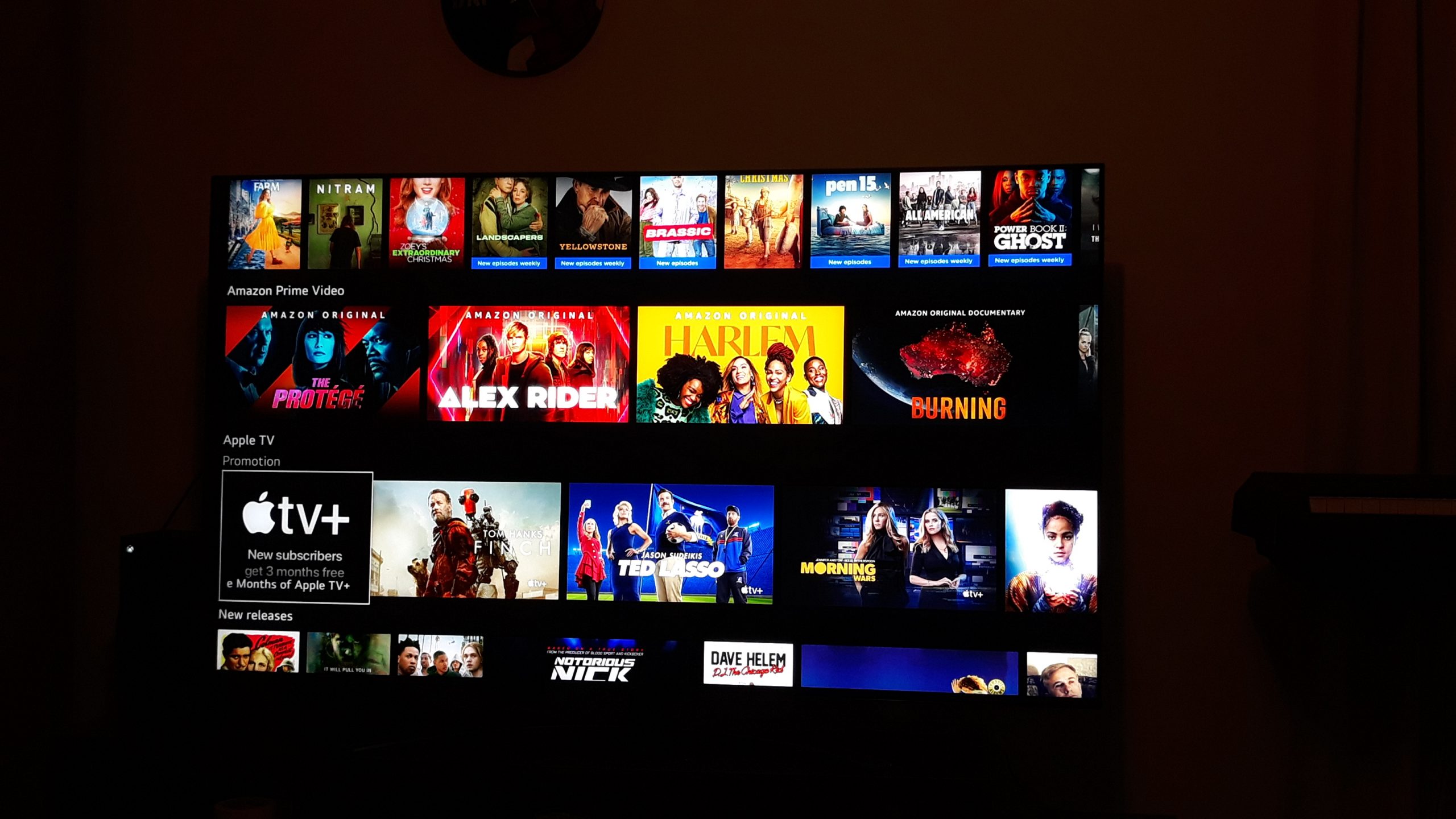 Final Thoughts:
The LG QNED91 Series 65inch 4k TV is a remarkable piece of equipment and one that raises the bar significantly for what a TV is capable of achieving. Gamers will love playing the latest games on an enhanced 4k screen running at 120 frames per second, just as movie buffs will love the endless supply of movies and shows available in 4k resolution on all of their favourite streaming platforms. Whilst my biggest concern about this TV is the design of the plastic brace that is supporting a 28kg screen, I must admit, the home cinema experience that this TV creates is worth it.
Smart TV's have come a long way in the last few years but the LG QNED91 still feels like it's miles in front of the competition, adapting to what people need and want in their every day lives, such as being able to use a USB camera to make video calls is a perfect example of how every day life is being integrated to make the users life better. I know making a purchase on this scale is not one to be taken lightly and one that can often require a lot of thought, but as long as you can get someone to help you with the installation, then I highly recommend this TV to anyone who wants to get the most out of their home entertainment needs.
| | |
| --- | --- |
| Screen Technology: | Mini LED |
| Screen Size: | 65″ |
| Screen Resolution: | 3840 x 2160 |
| Display Resolution: | 4K Ultra HD |
| Colour Technology: | Quantum Dot and NanoCell Plus |
| TV Processor: | Alpha 7 Gen4 AI Processor 4K |
| Smart TV: | Yes |
| Smart TV Platform: | WebOS 6.0 |
| Compatible Video Streaming Apps: | Netflix, Apple TV, Disney Plus, Amazon Prime, YouTube, Foxtel, Spotify, Optus Sports |
| Dimming: | Fully Array Dimming Pro |
| HDR Format: | Vivid, Standard, FILMMAKER MODE, Cinema Home, Cinema, Game Optimiser |
| Sound: | Dolby Vision, HDR10, HLG |
| Refresh Rate: | 100Hz |
| Motion Rate: | TruMotion 200 |
| HDMI Input: | 4 |
| USB Input: | 3 |
| Energy Rating (Star): | 5 |
| Release Year: | 2021 |
| Series: | QNED91 |
| VESA Wall Mount Size (mm): | 400 x 400 |
| Weight with stand (without stand): | 30.3kg (28.6kg) |
| Product Height (mm): | 903 |
| Product Width (mm): | 1452 |
| Product Depth (mm): | 336 |
| Why We Love This TV: | Quantum Dot NanoCell MiniLED: for high contrast and deep blacks |
| Manufacturer's Warranty: | 1 Year |