Hardware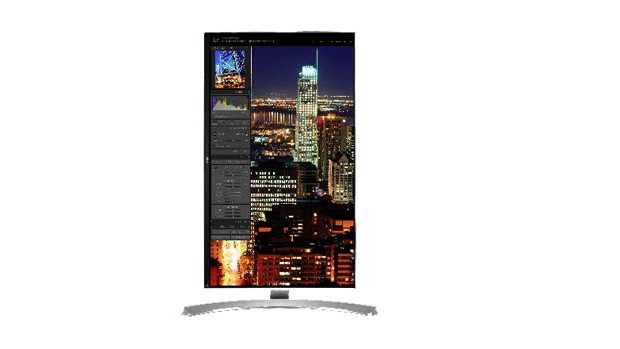 Published on July 5th, 2016 | by admin
LG LAUCHES NEW IMMERSIVE ULTRAWIDE™ AND UHD MONITORS
5th JULY, SYDNEY: LG Electronics (Australia) today launched not one, but THREE brand-spanking new IT monitors from its Ultrawide™ and Ultra HD range. With gaming trends heading towards a 'true virtual reality' in terms of storyline and cinematic experience, LG has created monitors that enhance cinematic-feel and provide users with a wider-view and improved immersion.
The new Ultrawide™ and Ultra HD range – Ultra HD (27UD88), Curved (34UC88) and Flat (34UM88C) are specifically fitted with a game feature that offers players smooth gameplay for an amazing real-world gaming experience. The new monitors also offer vivid colour expression that gives users enhanced visibility, even in those dark and clandestine scenes.
The new monitors include a brand-new ArcLine base that provides refined aesthetic flair, with the infinite display providing a borderless visual experience through the incredibly narrow 4-side display bezel. All three new models also come with the new USB-C and USB 3.0 Quick Charge for charging smartphones or transferring USB data.
Professional eSports athletes, LG Dire Wolves, were in attendance at the launch to showcase the features of the new Ultrawide™ and Ultra HD range. Nathan Mott, Founder of Dire Wolves commented: "The gaming industry is bigger than ever, and we are always looking for the best equipment to train and play on. LG is a leader in this space, giving us the competitive advantage with their latest range of monitors."
Russ Prendergast, Marketing Manager for LG Electronics Australia comments: "The eSports industry is worth around $1 billion and is continuing to grow. Therefore we need to be ahead of the game, providing the latest technology in our monitor range to meet the demands of professional-gamers as well as the at home enthusiasts. The new range offers this, with fantastic visual effects, game features and on-screen controls."
The full range of LG Ultrawide™ and Ultra HD monitors are available from leading distributors in June starting from RRP $1,299 for the 27UD88, RRP $1,499 for the 34UC88, and RRP $1,499 for the 34UM88C.
Key Features
27″ UHD IPS LED Monitor (27″ Diagonal) – RRP $1,299 (27UD88)
UHD (3840 x 2160)
IPS Monitor
sRGB over 99%
USB Type-C
On-Screen Control with Screen Split 2.0
AMD ™ FreeSync™
Game Mode & Black Stabiliser
Dynamic Action Sync
34″ 21:9 UltraWide™ WQHD IPS Thunderbolt™ Curved LED Monitor (34″ Diagonal) – RRP $1,499 (34UC88)
34″ 21:9 Curved WQHD IPS Display
sRGB Over 99
Thunderbolt 2.0 (x 2)
Screen Split 2.0 (PIP Mode)
USB 3.0 Quick Charge
AMD™ FreeSync™
Game Mode & Black Stabiliser
Maxx Audio
Dynamic Action Sync
34″ 21:9 UltraWide™ WQHD IPS LED Monitor (34″ Diagonal) – RRP $1,499 (34UM88C)
UltraWide™ QHD 3440×1440 IPS Display
sRGB Over 99%
Hardware Calibration Ready
USB 3.0 Quick Charge
Screen Split 2.0 (PIP Mode)
AMD™  FreeSync™
Game Mode & Black Stabiliser
Maxx Audio
Dynamic Action Sync