Hardware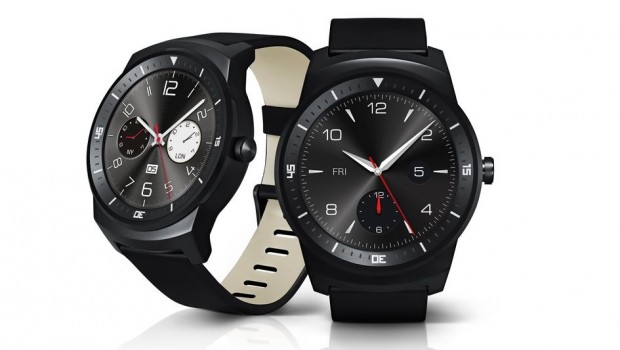 Published on February 8th, 2015 | by Andrew Bistak
LG G Watch R Review (LG G Smartwatch R)
Summary: The LG G Watch R is a the perfect synergy between classic and modern to create a very decent smartwatch
LG G Watch R (Smartwatch)
Company: LG
Product: Smart Watch
Cost: $320.99AUD from www.mobilezap.com.au (Feb 2015)
Reviewer: Andrew Bistak
Although smartwatches are still in their infancy at present, LG have really distinguished themselves from the pack with their latest G Watch R Smartwatch that although looks like a classic watch, has all the bells and whistles of a high-end digital product.
However the first thing that you will notice about the G Watch R is the design which has been inspired from a traditional classic watch that you would expect to find in an upmarket jeweller with its black metallic circular and angled design. It's quite an impressive looking smartwatch that definitely sets itself apart from its competitors.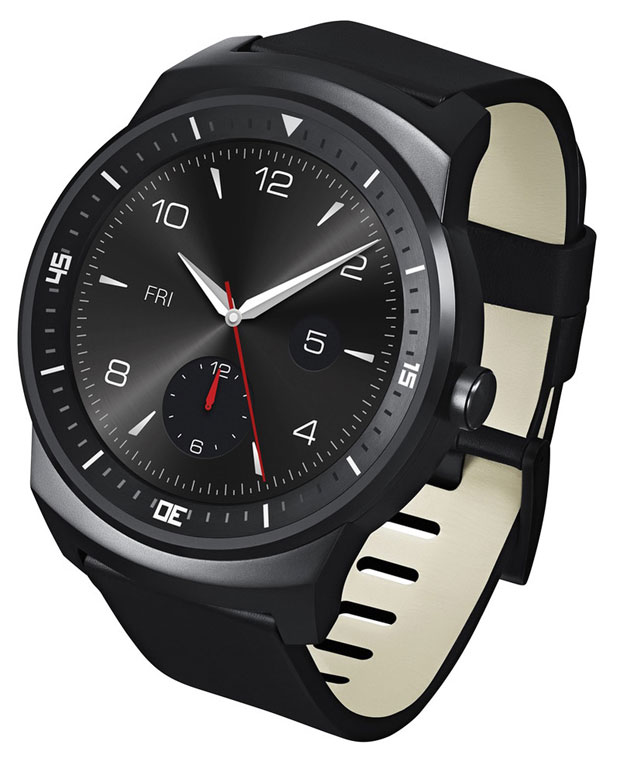 Another highlight of the appearance is the black leather wristband (replaceable) which really adds to the style of the watch and unlike other smartwatches that look like geek chic, the G Watch R can easily be mistaken for a regular watch. With that said, the smartwatch is even water resistant up to 1 metre for 30 minutes and has a very sturdy dust resistant design.
Having worn this watch for quite a while now, it's a very comfortable smartwatch, however the band can be a little tight in clipping it onto your wrist. After about a week, the leather band did loosen up. Interestingly enough, this watch weights in at just 62 grams, making it lighter than my Billabong watch. On the back of the watch itself, there are five gold connectors to link it to the charging dock and also the heart rate monitor.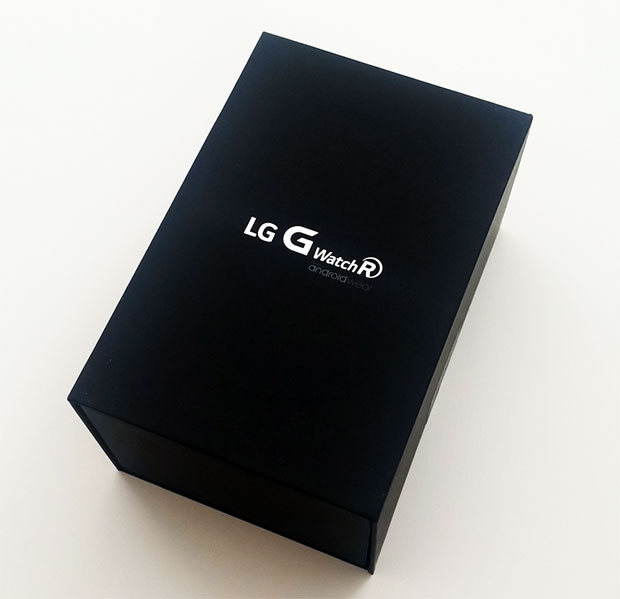 Then you have the high quality 1.3 inch P-OLED display that produces exceptional sharp images and vibrant colours that can be seen in all sorts of lighting, including multiple viewing angles. The face of the smartwatch has 60 seconds etched on its circular design with key landmarks of 15, 30 and 45 seconds.
Features
Display: 1.3″ Full Circle P-OLED (320 x 320 pixels)
Processor: Qualcomm Snapdragon 400 1.2 GHz
OS: Android Wear
Bluetooth: 4.0
Total Internal Memory: 4GB eMMC (User available memory up to 2.9GB) / 512MB RAM
Battery: 410 mAh
Dimensions: 46.4 x 53.6 x 9.7 mm
Weight: 62g
Sensors: 9-Axis (gyro, accelerometer, compass)
PPG (heart rate monitor)
Barometer
Dust & Water Resistance IP67
Strap: Changeable with 22mm strap
The start or 60 second mark features a triangle that also makes it the perfect stop watch. On the side of the watch, is a home button to access the "smartwatch" area and its features or you can just use the 1.3 inch P-OLED touch screen to activate it.
The G Watch R is also powered by a Qualcomm Snapdragon 400 1.2 GHz processor with 4GB eMMC6 memory with 2.9GB of this available for the user plus 512MB of RAM which really makes this smartwatch move like lightning.
The only catch with this smartwatch is that the user needs to be running Android 4.3 or greater on their Android devices. One thing that is lacking from this device is that the watch does not have a speaker which means you cannot take phone calls on it.
Installation of the G Watch R is extremely simple. The first aspect of the installation process is to charge your smartwatch and once charged, you simply pair it with your Android device.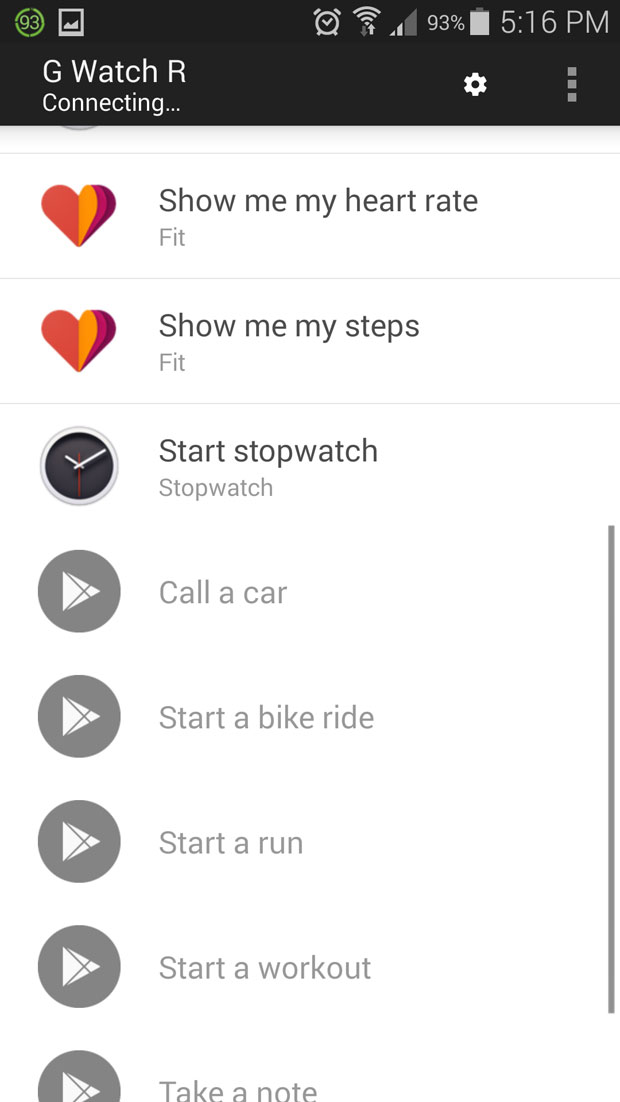 I tested this smartwatch with a Samsung Galaxy S5 and once I downloaded the app Android Wear from Google Play, this took me through the process of pairing this device with the phone. Once done the magic started and even though the display is 320 x 320 pixels, the clarity of the screen is very impressive, especially the bright colours that it produces.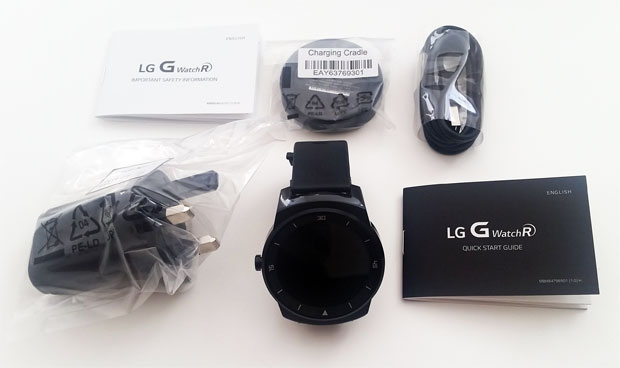 The screen itself can be set to always on or you can adjust it to turn off when there is no activity which also increases the battery life. To reactivate the screen, you simply need to move your arm, press the watch button or press the screen.
One of the best features of the watch is the inclusion of "Ok Google" which is similar if not better to Apple's Siri. By taping on the words "Ok Google" on the watch screen, it then allows the user to active voice commands via the Android Wear OS such as will I need a jacket tomorrow, or who is the prime minster of Australia. When I asked the last question, it actually said Tony Abbott and even brought up a picture of our Prime Minister.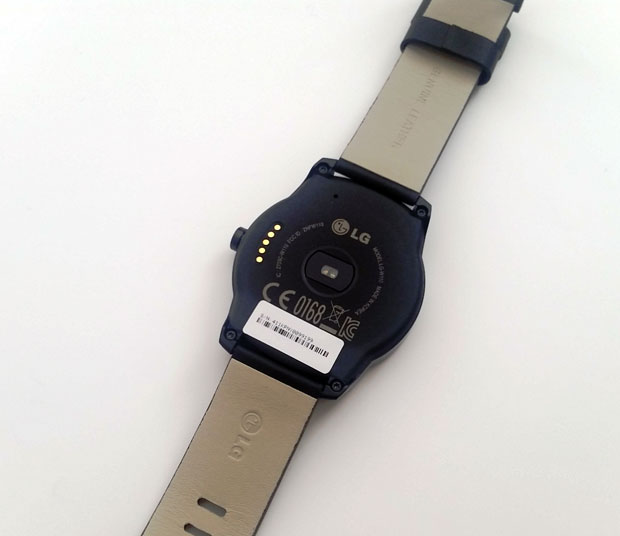 You can teak the watch in the settings such as brightness, Bluetooth devices, always-on, airplane mode, power off, restart, change watch face and about. Android Wear also needs to be linked to a Google account in order to get the most out of this product such as calendars, Gmail and maps.

This then allows you to send texts/emails or load some of the apps that may be installed on the smartwatch. Needless to say, navigating the watch is extremely easy and quite a joy.
The voice recognition of the watch is very accurate and you do feel like some secret agent when you're talking to this device. As you mentioned the smartwatch does give the user 2.9GB of storage which allows you to store additional apps and even music which needs to be played on a Bluetooth headset.
It would have been great if there was an audio port on the smartwatch but then again, it's going against the less is more theme with this product that works quite well. If you can't answer your phone, can you send a set message like I'm in a meeting or if you can, you can speak your message directly to the watch itself.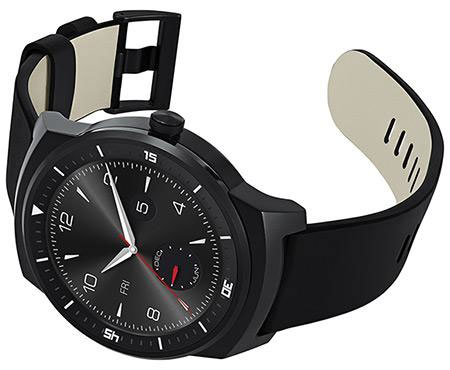 Apart from Ok Google, the watch can send notifications directly to the device such as test messages, see who is calling and even real-time feeds from not just the internet but social media.
Thanks to the connection to your Android phone, the smartwatch can even be used as a GPS which quite simplistically displays the directions to your intended destination and is perfect for walking or even riding a bike.
One such clever app which must be downloaded to the phone is called My Car Locator which allows you to find your car and is perfect for events such as concerts or those massive car parks at shopping centres. Given that, the apps for this watch include Watch Faces, Tools, Social, Productivity, Communication Apps, Health & Fitness, Entertainment, Travel+Local and even Games.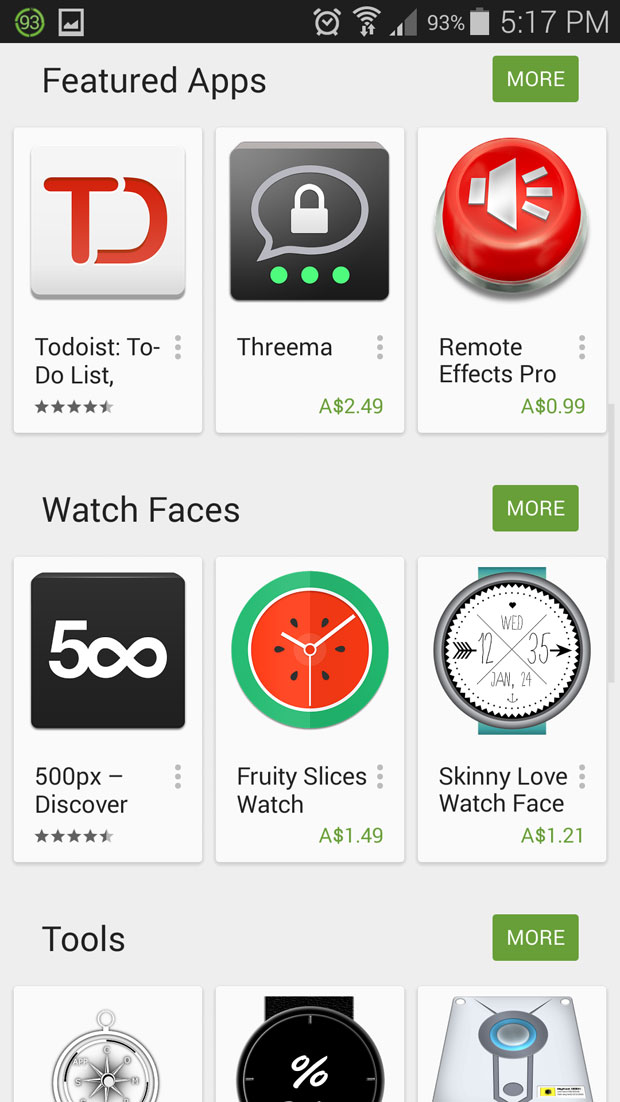 Although the app store is still in its infancy for smartwatches, apps are being released quite regularly which definitely improves the longevity of this item. From voice recorders to soccer and even a rather useless but amusing app called Remote Effects Pro, there's plenty of fun and productivity to be found.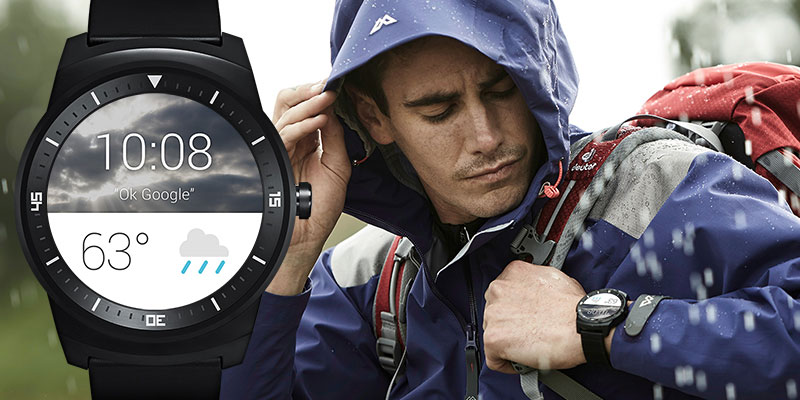 Then you have the fitness aspect of the watch itself which records how many steps you've taken in the day and even your heart rate. Although not 100% accurate, they still do a decent enough job that helps monitor your health. With that said, there's a plethora of fitness apps such as cookbooks, sports tracking and even running apps.
I also love that you can control your music from your watch that gives you basic controls like pause, play, left and right. It even displays an image of the album that you are listening to which is perfect if you're phone is in your pocket or even connected to an entertainment system. Perfect for the gym as well!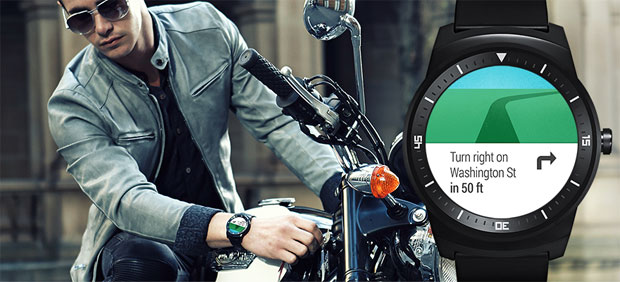 Apart from the standard classic watch face, the user can install other watch faces but given the traditional design of the smartwatch, you cannot beat the stock watch screen which comes with the product. However some of the more traditional faces are still decent, especially the fitness theme which also informs the user of the number of the steps that they have taken.
Needless to say additional watch faces are available and there's quite a few. Notifications are displayed on the bottom of the screen and by dragging this up, you get to see the full notification. Apart from swiping up and down, you can swipe left and right and the watch is quite responsive.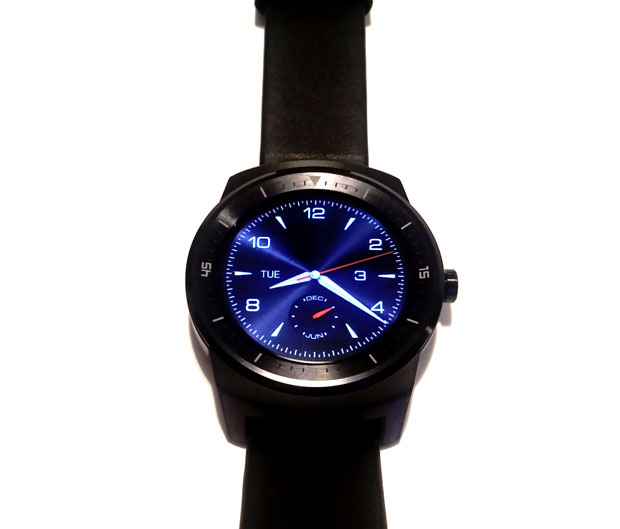 Another great aspect about this LG smartwatch is how the user charges this device. You simply remove the watch and place it on the charging dock that has a magnet to hold it into place. Unlike other smart watches that require the user to directly plug in a cable into the device, this is not the case with the G Watch R. You just line the watch up with the cradle and place it down.
To charge, the cradle can be connected to your PC via the included USB cable or LG have included a wall charger as well. The other end of the USB cable which connects to the cradle is a microUSB and in terms of battery life, I managed to get just over 2 days with average use. However on the first day, I got just over a day so this is dependent on what the user does.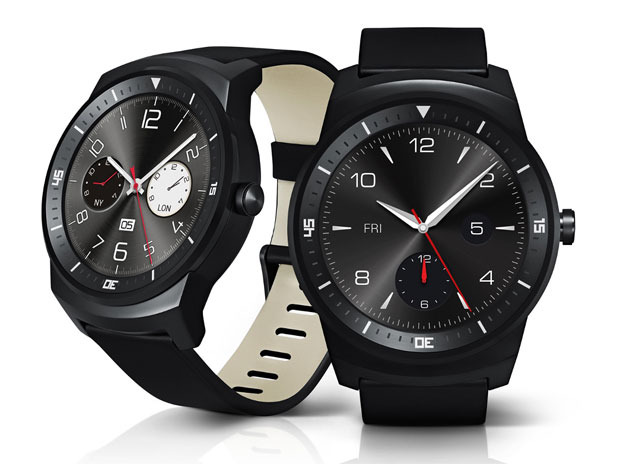 As mentioned, there are a variety of apps available for the G Watch R but a surprise for me (which I forgot about) was Bitdefender actually supports Android Wear. When I went out of range, the watch would vibrant, notifying me that I may have left my phone behind. It's these small things that make the G Watch R such a treat to use.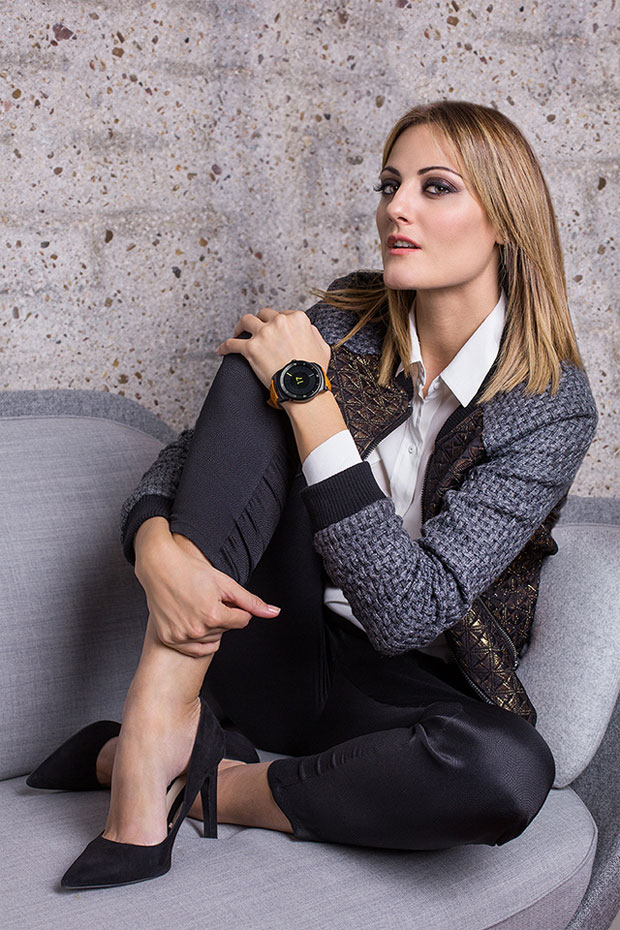 Final Thoughts?
The LG G Watch R is definitely one of the best looking smartwatches available that really channels that classic timepiece look which is more aesthetical than geek. The only drawback of the watch is that battery life which does require constant charging.
However compared to some of the other smartwatches available, LG is definitely one of the leaders of the pack and if you're looking for a smartwatch that looks like a real watch but with all the bells and whistles of Android Wear and more, than the LG G Watch R is definitely that product. It will be interesting to see where LG's competitors go in 2015, especially Apple, Samsung and Motorola but for now, this product has my vote!

http://www.mobilezap.com.au/48346-lg-g-watch-r-for-android-smartphones-black.htm
http://www.mobilezap.com.au/34318/by-type/smartwatches.htm