Hardware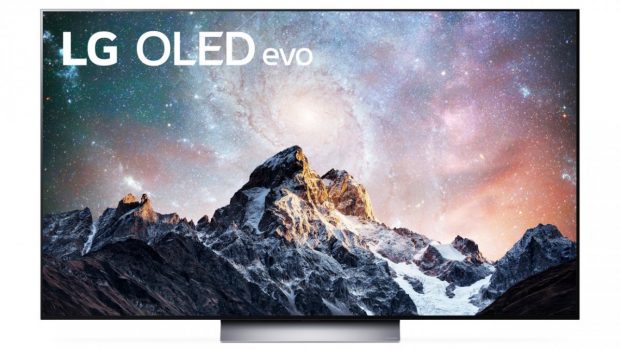 Published on June 21st, 2022 | by Nathan Misa
LG C2 65″ OLED TV gaming review (OLED65C2PSC) – Better and brighter
Summary: The C2 OLED TV (OLED65C2) continues LG's living room dominance with stunning picture quality, comprehensive connectivity and gamer-centric features.
LG's C-Series OLED TVs have rapidly established their place at the forefront of the gaming display market for rarely skimping on the essentials every gamer expects today.
On top of stellar picture quality owing to its OLED panel, they are consistently packed with premium features – Variable Refresh Rate (VRR), G-Sync and Freesync, Auto Low Latency Mode (ALLM), and 4 HDMI 2.1 ports –  that cater to enthusiast console and PC gaming needs and room setups, all at a mid-range, affordable price.
With the 2022 LG C2 out now, boasting even more improvements, I've found this is still the TV to beat.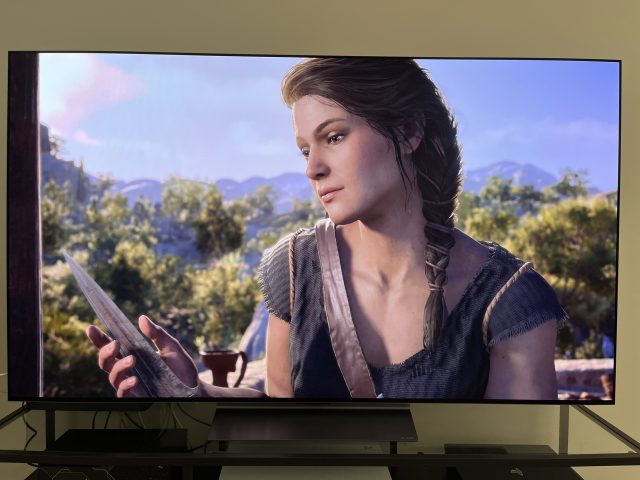 Build and Design

LG has introduced small but valuable updates to its hardware and software design each year, and the 2022 C2 continues that tried-and-true approach to success. The C2 is sleeker and faster, with a smaller 42-inch variant joining the 48", 55", 65", 75" and 83-inch models for additional options.
I've been lucky to enjoy the C9, CX and C1 – and the most noticeable difference of the 65-inch C2 (reviewed) is its silver single center stand. It's more compact than the CX I own, weighs less (16.7kg with both TV and stand installed), and was easier to assemble together out of the box.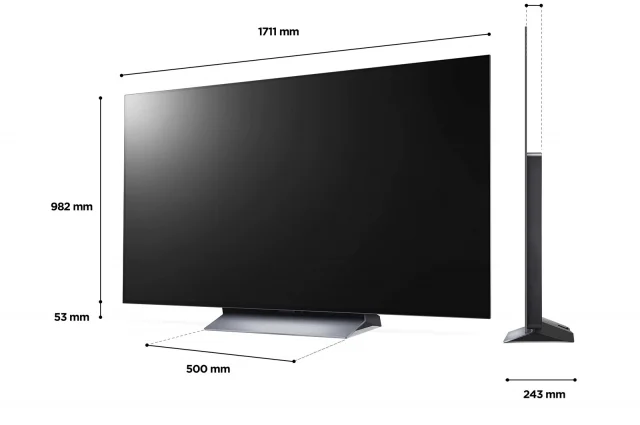 The slim base allows for more room for a soundbar and its cables which can be hidden with clips on the back (I unfortunately did not have these clips with my review unit). Curiously, the 42-inch variant sports a wide-set 'dual-foot' design for its stand, which is more similar to other TV contemporaries.
Less surprising, but still fun to admire, is the C2's super-sleek screen, owing to a razor-thin, practically bezel-free design that draws the focus on the display and picture above all else.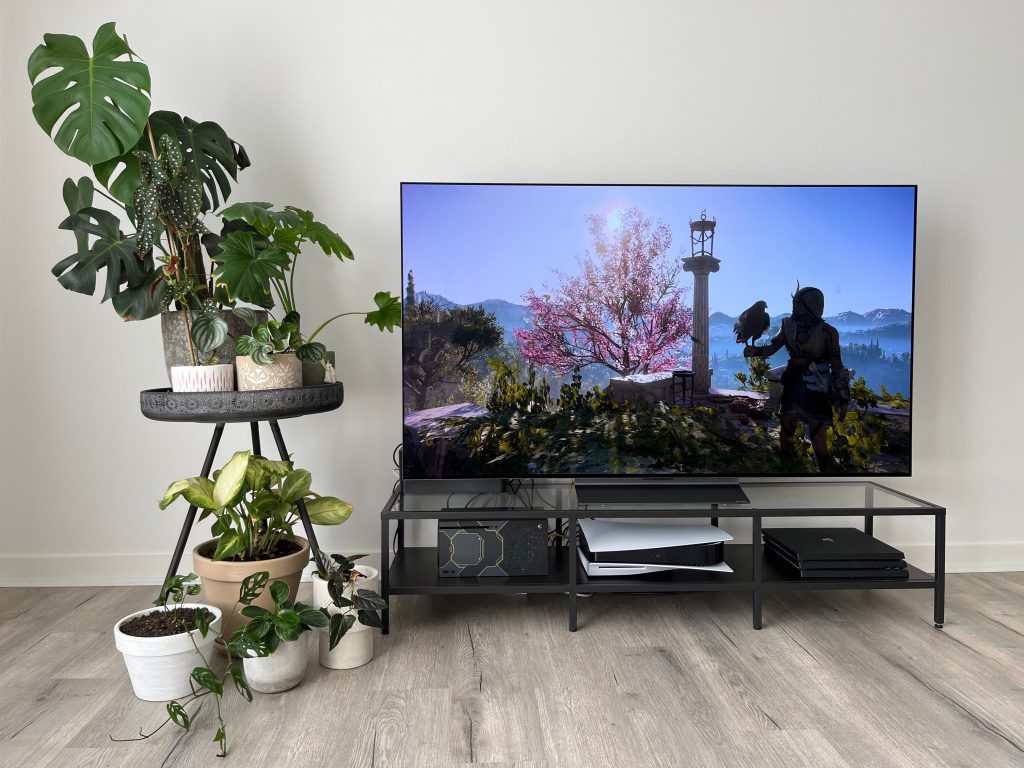 The back of the television is equally clean and uncluttered, with all port connections located to the side now. The non-removable power cable is the exception, coming out of the middle of the TV. If you're moving the unit around, it's best to be careful not to accidentally yank that cable out.
All in all, it's a premium, modern-looking television that makes a great centerpiece for any living room.
Remote
The C2's LG Magic Remote, meanwhile, is identical to the C1, with a slim design and all the usual shortcut buttons to the most popular streaming apps. It can be used to point-and-click thanks to its gyroscopic motion control, which is neat for anyone who remembers the Wii days – but good old fashioned navigation via the remote's buttons works just as well, and is much faster.
As with most modern TVs, you can toggle on HDMI-CEC via your console to navigate through your console menus with the LG Magic Remote's buttons or have it turn on with a button press.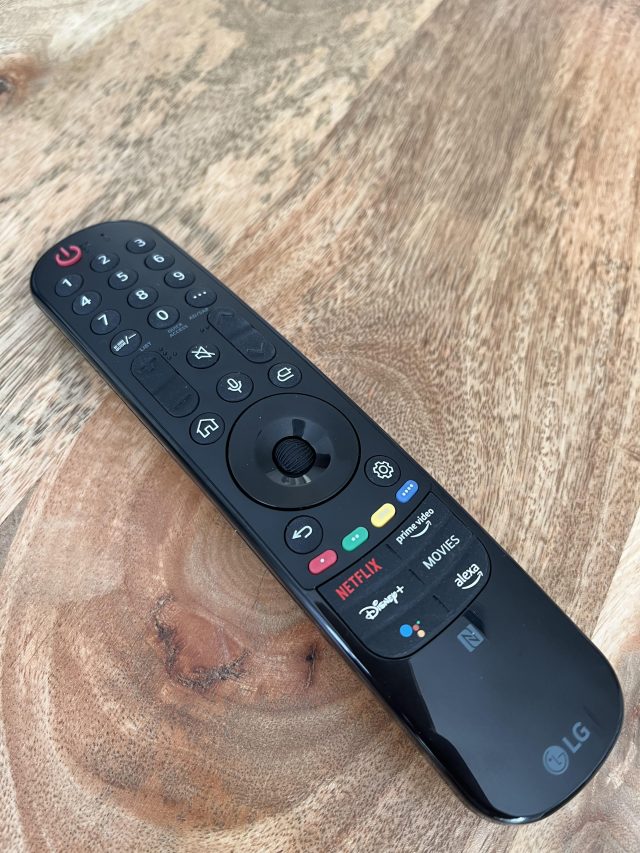 Gaming Features

Now, onto the real good stuff for gaming.
The LG C2 offers the same phenomenal connectivity for console and PC gaming setups as the C9, CX and C1, with all four of its HDMI ports supporting the full 48Gbps bandwidth of HDMI 2.1 (4K video up to 120Hz), and one port reserved for eARC for uncompressed Dolby Atmos sound.
As long as you have a compatible HDMI 2.1 cable, supported next-gen consoles and the right games, the C2 makes 60fps/120fps gameplay at 4K resolution (with HDR10 and/or Dolby Vision) a reality. I tested Marvel's Spider-Man Remastered on PlayStation 5 and Halo Infinite on Xbox Series X, and the smooth performance and the picture quality was, as expected, stunning.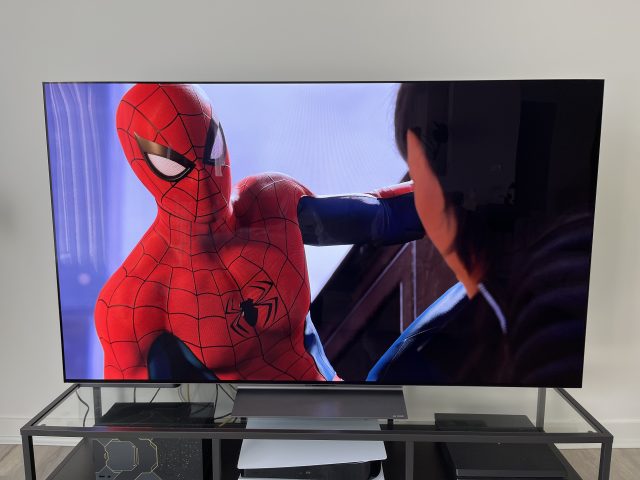 The C2 also detects consoles instantly: ALLM kicks in to ensure the lowest latency state, and VRR matches the refresh rate of games with the TV for a smoother image and faster response times (though you have to activate VRR mode via your console first).
The C2 ran Spider-Man Remastered's special 40fps fidelity mode with VRR and Halo Infinite's HFR (High Frame Rate) 120fps mode ran flawlessly. PC gamers also can leverage Nvidia G-Sync and AMD FreeSync support, and I can definitely see this being used over the monitor for certain games.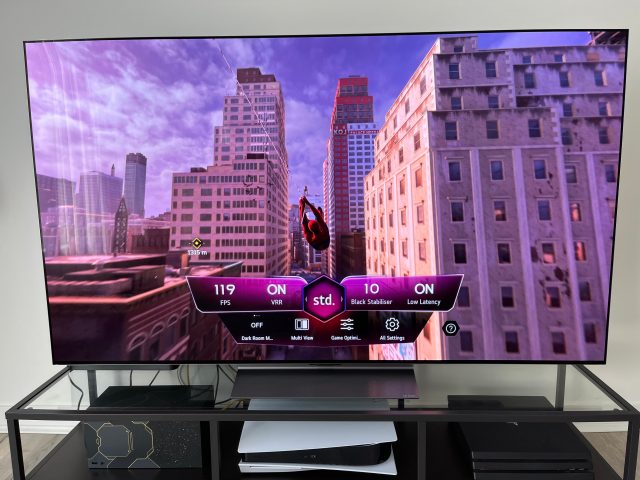 Other essential inputs are included – there's three USB, headphone out, ethernet, digital optical out, and coaxial ports. A minor omission is composite in, which LG has seemingly removed after the CX; the loss of this option is only relevant for retro gamers, and will necessitate an adapter.
All in all, it's rare to find other similarly priced TV sets with all the bells and whistles the LG OLED line has; competitors typically offer fewer HDMI 2.1 ports, and some are only now implementing VRR via post-launch software updates. The C2 and its predecessors have it all, since day one.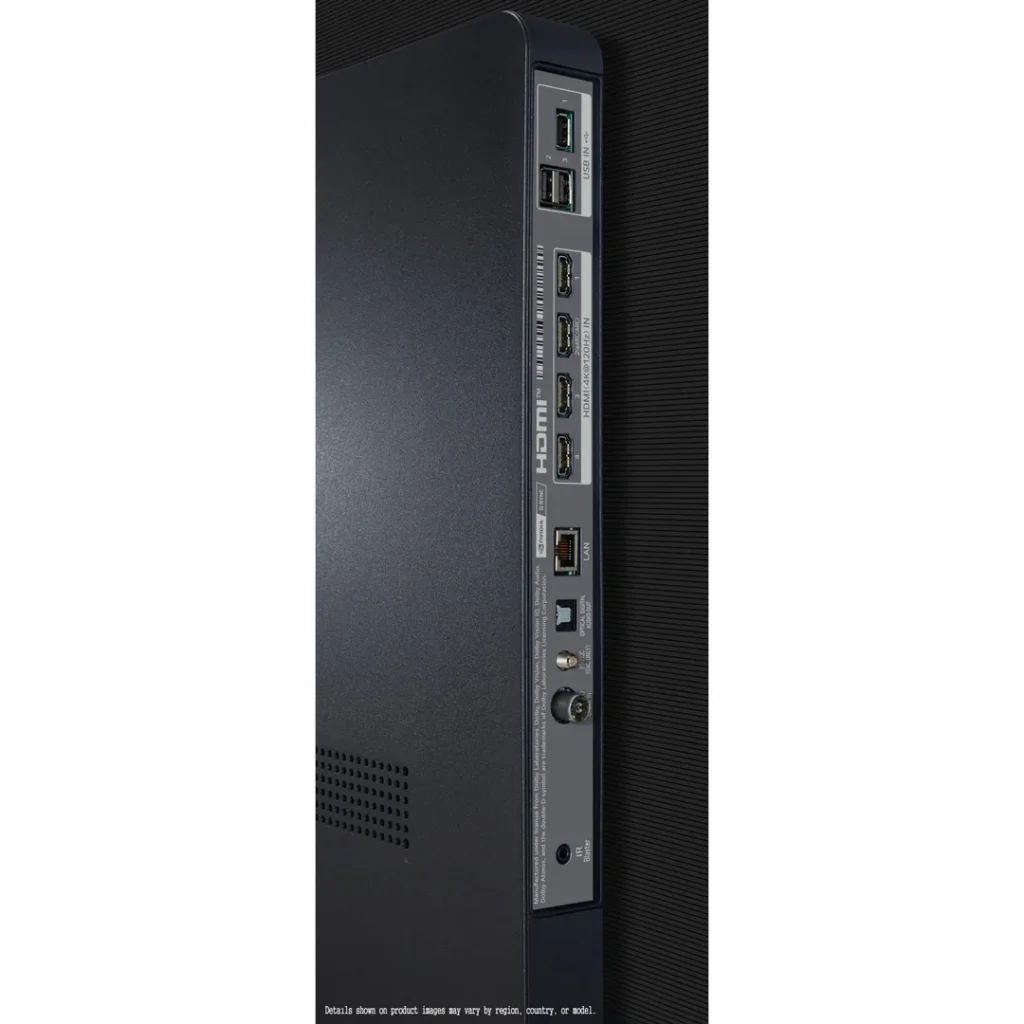 Video/picture quality
The benefits of LG OLED TV panels are well established by now: With self-emissive pixels in the place of a backlight used in standard LED TVs for a near infinite contrast ratio, OLEDs can control the brightness of each pixel on-screen individually, resulting in brighter highlights and deeper blacks. In less geeky terms, the C2's a9 Gen 5 AI Processor produces excellent picture quality for gaming and media, with a sharp, clean image, accurate colours and excellent HDR.
I've played a whole lot of games during the review period to capture this in image form, and it came down to Assassin's Creed Odyssey, Lost Judgment and Resident Evil Village as the best representatives.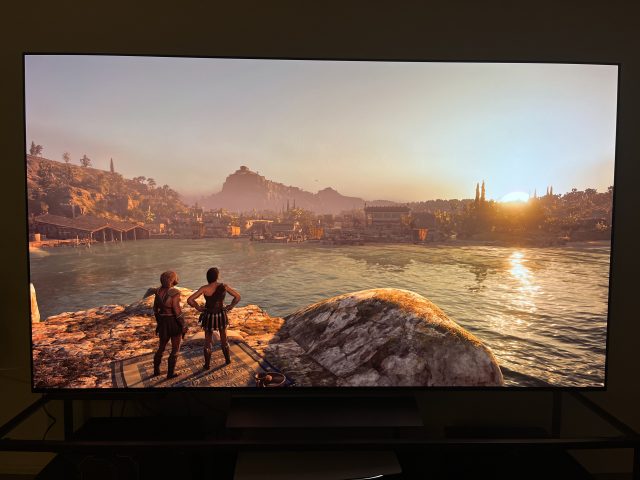 Odyssey is already a treat for the eyes with its vivid depiction of Ancient Greece, but on the C2's screen, its sparkling oceans and gleaming islands full of bright highlights came to life in ways my trusty old Samsung KS8000 LED couldn't manage.
Similarly, Village's castle segments, where the player is bathed in darkness, and Lost Judgment,  which has a distinct noir film feel to many of its crime recap scenes, were made all the more tension-filled, spooky and immersive to watch thanks to the C2's inky blacks and deep reds.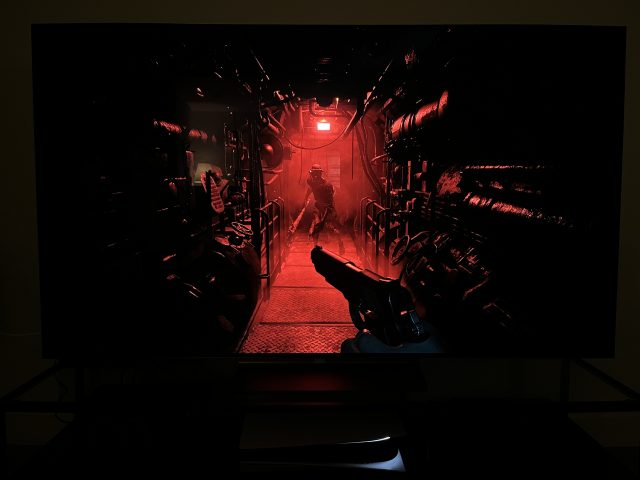 The Game Optimiser feature, first introduced in last year's C1, is refined further for the C2. It's a special dashboard that pops up when playing content with Game Mode picture settings, and allows for streamlined fine-tuning of brightness levels, latency, black stabilizer and more, with selectable presets for specific game genres such as RPG and FPS, handy for those who want to set, forget and play.
Game Optimiser mode also has two very helpful FPS and VRR counters, which could only be brought up on previous C-Series by pressing the green button 5 times for the hidden menu (which is also still present on the C2 for us pedantic performance nerds). It's all very convenient, and handy to have.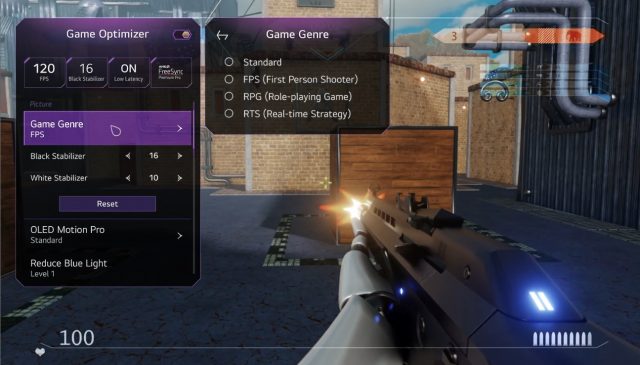 If you're a gamer or viewer that doesn't like to tinker too much with picture settings, I found the LG C2 to offer excellent pre-set categories to suit different content. Rarely did I have to sift through the menus (which are excellently streamlined) to fix colour or brightness levels, as out-of-the-box the TV was well calibrated, and everything generally looked and sounded spectacular. Note that there are AI enhancement and motion interpolation settings that may or may not need to be tweaked depending on if you prefer to have little to no post-processing while gaming or watching movies.
One continuing point of debate for OLED screens in general is its management of brightness vs other television technologies. While it's true that OLED panels have lower peak brightness than LEDs, LG has made big strides to improve this, and the C2's Evo panel technology looks to be another big step forward. I tested the C2 in a bright living room space during the review period and found its modest increase in peak brightness over the CX excellent when playing and watching content during the day, though reflections are still visible. The Automatic Brightness Limiter (ABL) in the C2 also dims the screen much less than the CX when large areas get bright, but is still jarring for those who notice.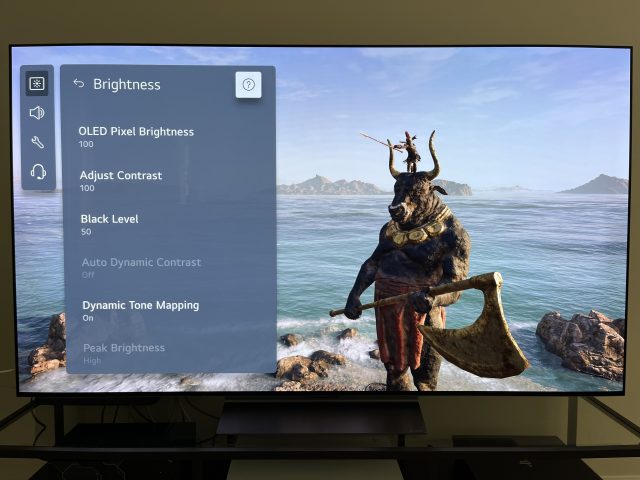 Software/WebOS

In terms of its software, I found LG's latest WebOS interface to be a minor step back.
The brand's proprietary WebOS smart TV interface once stood apart from the slower and intrusive experiences of other television sets, with minimal to no ads and less screen estate taken up by its ribbon-style UI when you opened it up. You could also still watch content while browsing your apps.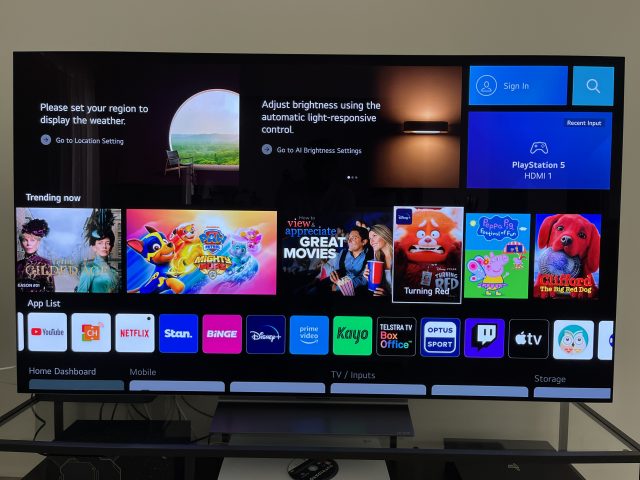 The C2's iteration, called webOS 22 Smart TV, feels less seamless and intuitive than the CX and older versions; it's still snappy, and I get it wants to be a curated nexus for all things streaming and media, but it just looks busy and feels a little intrusive, displaying ads and content I was not interested in.
If you're adverse to ads, it appears these days it's getting harder to escape them on your smart TVs, and the C2 unfortunately follows the rest in this regard. For the majority of viewers, however, the WebOS experience is perfectly fine to watch what you want, and most streaming applications are available via the C2, including but not limited to Netflix, Disney+, Amazon Prime, Apple TV, Stan, YouTube, Twitch, and Kayo. And yes, almost all support 4K, HDR and Dolby-enabled content.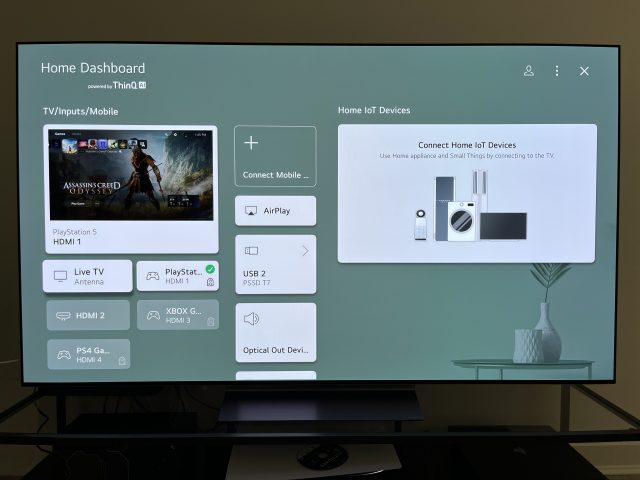 The C2's Home Dashboard is the place to manage the TV's inputs, wireless connections (remote PC, AirPlay and mobile devices) and home IoT devices. It's practically identical to previous models, with some streamlined menus and a new multi-view feature for two screens – clean and seamless.
The Final Verdict

The LG C2 OLED TV is one of the best options available for gaming and watching film and television thanks to its stellar picture quality, comprehensive connectivity, attractive build design and premium software features that support everything modern gamers expect without skipping a beat – HDMI 2.1, ALLM, VRR, HFR, HDR, Dolby Vision, Dolby Gaming, low latency and more.
For previous LG OLED TV owners, the C2 is not a huge leap forward in technology or features, but still a decent upgrade in brightness. For prospective TV owners, it's highly recommended as one of the best sets on the market – future-proof, attractive for any room setting, and with picture quality that's rarely beaten elsewhere at its price-point.