Games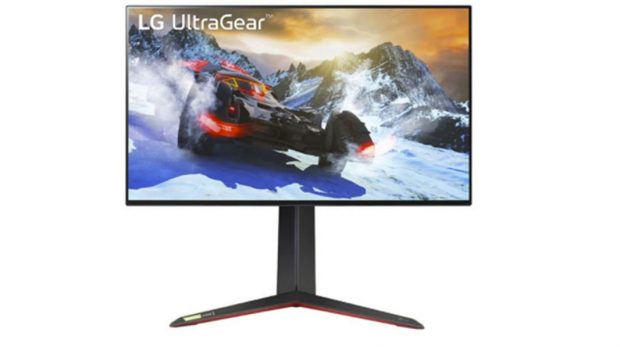 Published on November 25th, 2021 | by Adrian Gunning
LG AUSTRALIA COMMENCES PRE-SALES OF NEW ULTRAGEAR™ GAMING MONITOR – 27GP950
LG Electronics Australia (LG) has brought the company's new UltraGear™ gaming monitor (27GP950) to Australia, available exclusively for pre-sale on LG.com/au. Starting this week, consumers interested in purchasing the company's latest gaming monitor will have two weeks to purchase prior to the model going on sale in 2022.1
Offering premium features designed to amplify the gaming experience, the LG 27-inch UltraGear monitor boasts innovative features including G-SYNC® compatibility, 4K UHD processing and a high-speed refresh rate.
"Our latest UltraGear monitor combines high quality display technology with enhanced performance features that takes gaming to a new level," said Brad Reed, Head of B2B Marketing (Solutions for Business) at LG Electronics Australia.
"We are excited to offer Australian gamers a feature-rich monitor that can keep up with the demands of experienced gameplay. With upgrades including G-SYNC® compatibility, 4K video processing and immersive picture and sound quality, gamers can expect a premium gaming monitor that delivers the experiences they are after."
NVIDIA® G-SYNC® compatible and AMB FreeSync™ Premium Pro
NVIDIA G-SYNC® compatibility enables the 27GP950 to synchronise refresh rates and FreeSyncTM technology delivers seamless, fluid movement through high resolution, heavy-duty games, resulting in a smooth gaming experience. Meanwhile, AMB FreeSyncTM Premium Pro technology enables reduced tearing, stutter, and input lag, resulting in a smoother, faster gaming experience.
UHD 4K video processing
Featuring a refresh rate of up to 120Hz from a HDMI 2.1 cable connection, console gamers will enjoy immersive experiences with UHD 4K video processing when gaming on 27GP950 monitor. Fit with different modes such as Gamer, First Person Shooter and Real Time Strategy, users can set a desired visual mode that delivers action as it occurs in real time, resulting in fast responses crucial to intense gameplay.
VESA DisplayHRD 600 and picture quality speed
Bringing gaming experiences to life, the 27GP950 monitor features the latest display technology from LG that elevates on-screen textures, graphic surroundings, character movements and visual effects such as sun and shadow. IPS 1ms (Grey to Grey) technology ensures minimised reverse ghosting and fast response time, while the 144Hz to 160Hz refresh rate with compression technology displays less motion blur and smooth movement. Gamers will be able to see fast action, obstacles and opponents in near real time for a clear advantage and an enhanced level of performance over the competition.
Immersive sight, sound and positioning
Unique to the new 27GP950 monitor is Sound Sync mode, which enables the rear light to operate along with the dynamic sounds in the game. Delivering a further layer of gameplay immersion, this feature works in combination with the monitor's narrow bezel design and adjustable stand that can be tilted, raised, lowered and pivoted for the desired viewing position.
The LG 27GP950 UltraGear gaming monitor is available now for pre-sale for RRP $1,399.95 at LG.com/au.
For more information, please visit: https://www.lg.com/au/it-monitors/lg-27gp950-b