Hardware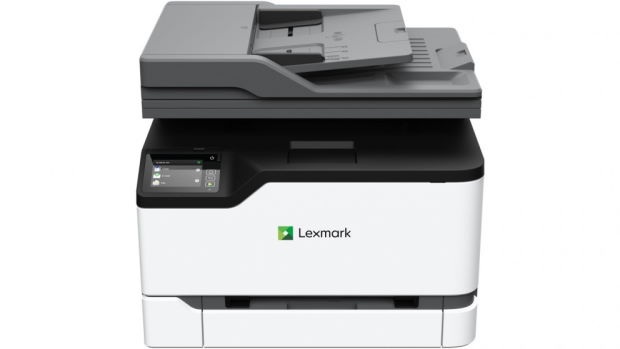 Published on January 28th, 2022 | by Chris O'Connor
Lexmark MC3426i Printer Review
Summary: An all-in-one solution that is easy to set up, easy to use and produces excellent results.
With colour laser technology as well as a copy and scan function, the Lexmark GO Line MC3426i Multifunction Colour Laser Printer is a handy must-have for your productivity needs.
Key Features
Combines a 1-GHz dual core processor and 1GB of memory with scanning speeds up to 90 images per minute
Prints coloured and monochrome documents at a rate of up to 24ppm (A4) with a 4800 CQ (2400 x 600 dpi), 600 x 600 dpi resolution for clear texts and images
Has a paper input capacity of up to 750+1 pages 75gsm bond and an output capacity of up to 100 pages 75gsm bond, letting you print out a large number of documents at one go
Supports various paper types, including paper labels, card stock, plain paper, and Hagaki cards to suit your printing needs
7.2cm LCD touch panel makes it a breeze for you to monitor the printing progress
Features direct USB, Ethernet network, and wireless connectivity for hassle-free printing of documents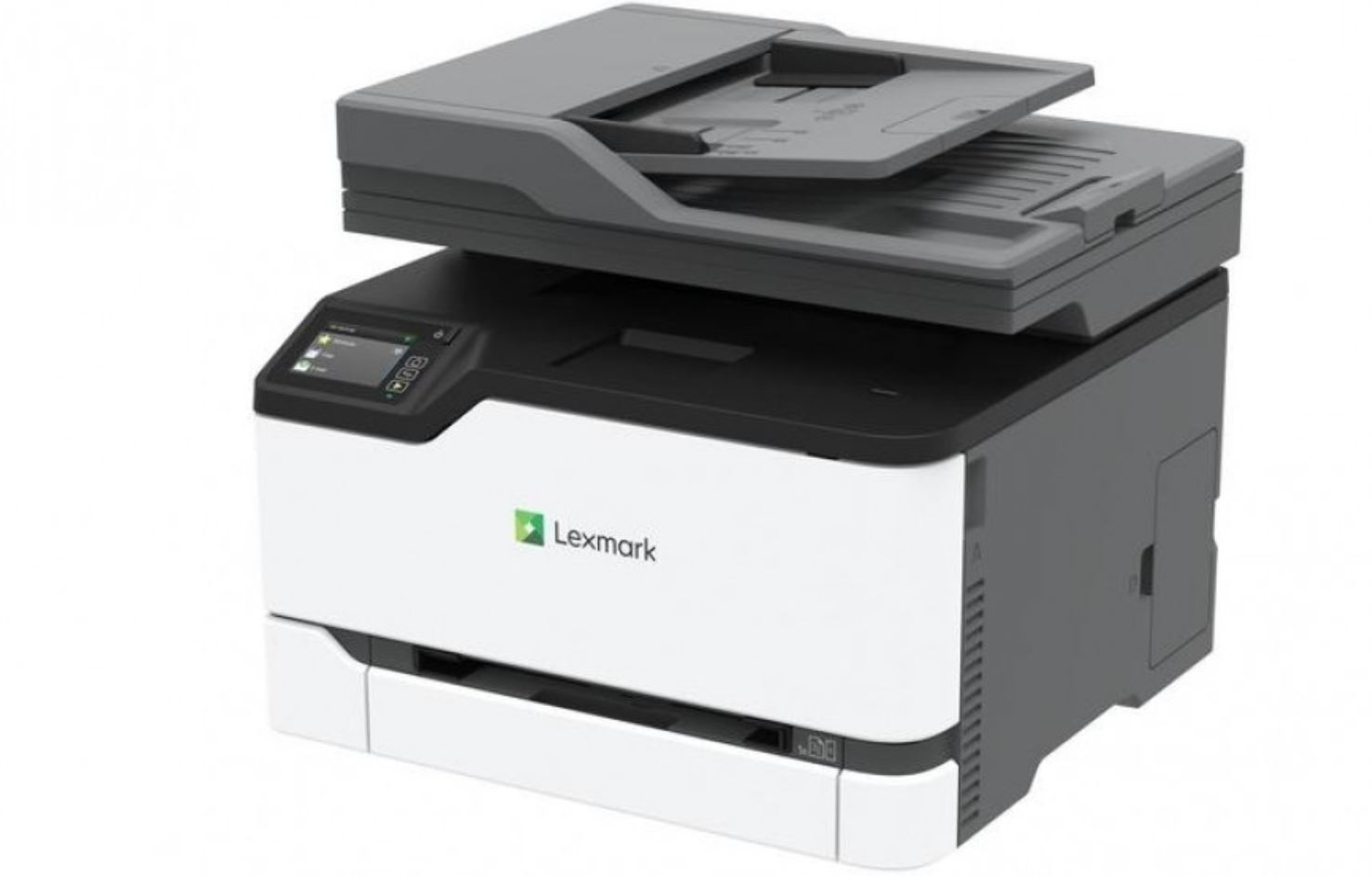 Lexmark MC3426i Printer Review
Printers… am I right? The part of most people's home office setup that is known as "that piece of hardware that is cheaper to buy a new rather than get a new ink cartridge". Sure they've come a long way since the old dot matrix printers with their rolls of perforated printing paper. But they still have their quirks and cartridge replacement is the chief among them. We have had many different printers in the past and even considered getting a laser printer at one point… so when the chance to review one popped up it seemed to hard to resist.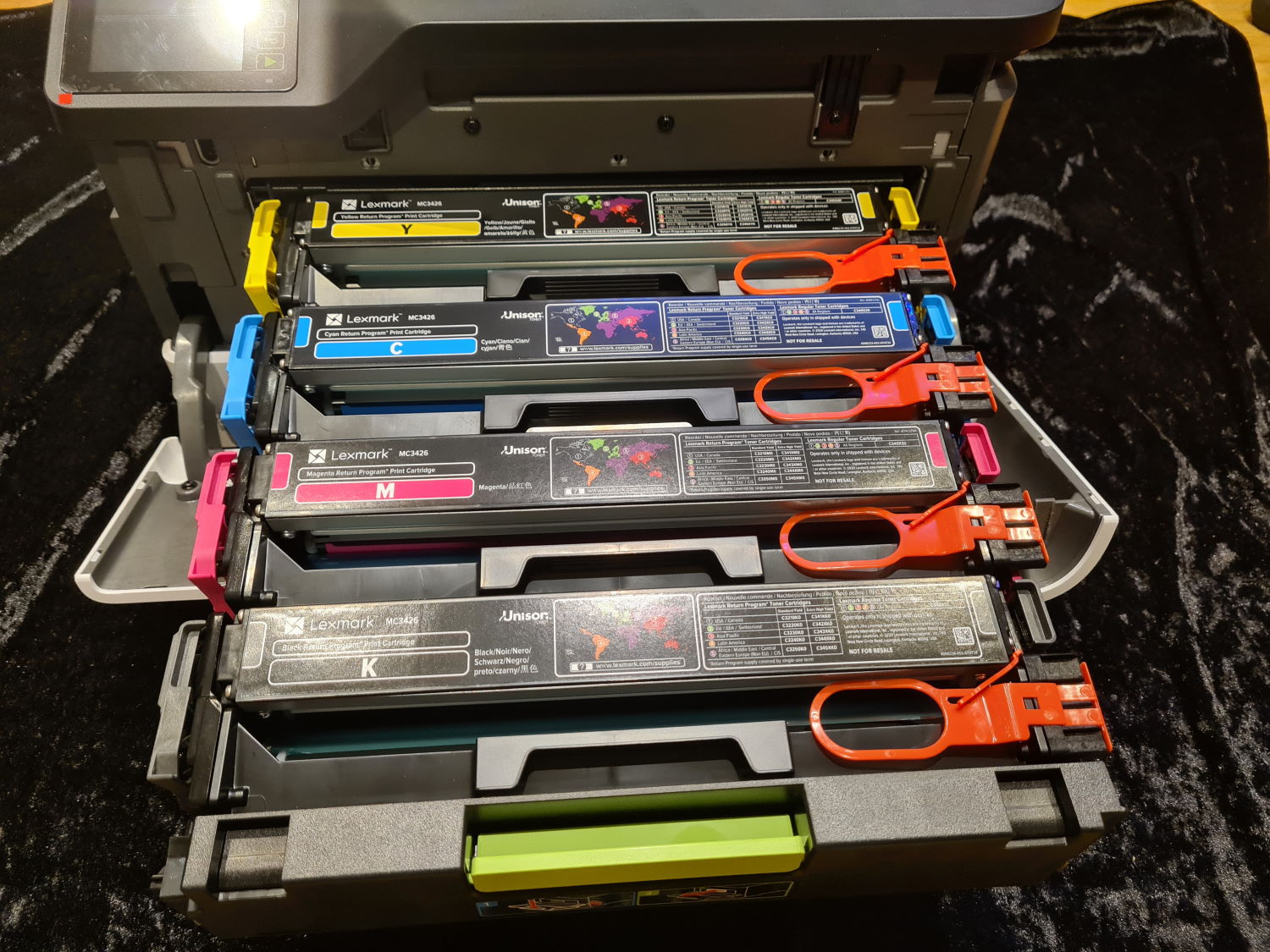 The Lexmark MC3426i (that i is important if you are trying to find any information about it by the way as there are a few MC3426 models), comes in an unassuming brown cardboard box that belies the beast within. One of the first things you will note upon taking the printer out of the box (follow the suggestion on the box… it makes it much easier) is that it is a very heavy unit… certainly compared to any previous printer I've had… coming it at roughly 22.7kgs. The box has a set up DVD, power cable, cartridges and some paperwork (it does not come with a USB data connector cable so if you plan to use it that way, just make sure you grab one before trying to install).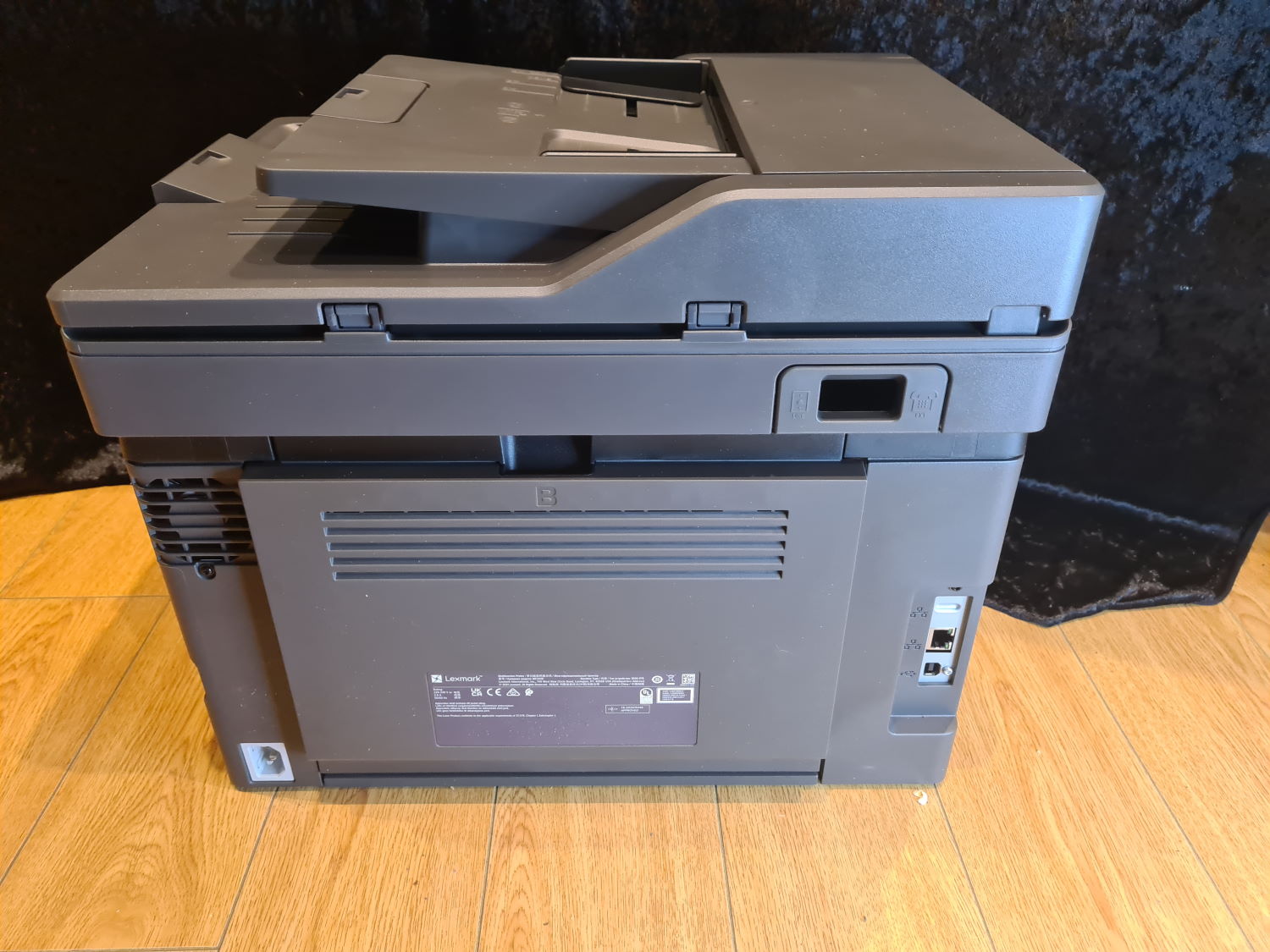 The paperwork does a great job of telling you where the pieces of tape are that need to be removed… but there's not a lot that tells you how to set things up, it does give you some links to online instructions… but paper in hand is pretty much non existent. Having said that, despite initial apprehension (yes I know I'm old and "trendy" young folk are fine with scanning a QR code to get their instructions… whatever), it is actually super easy to set up.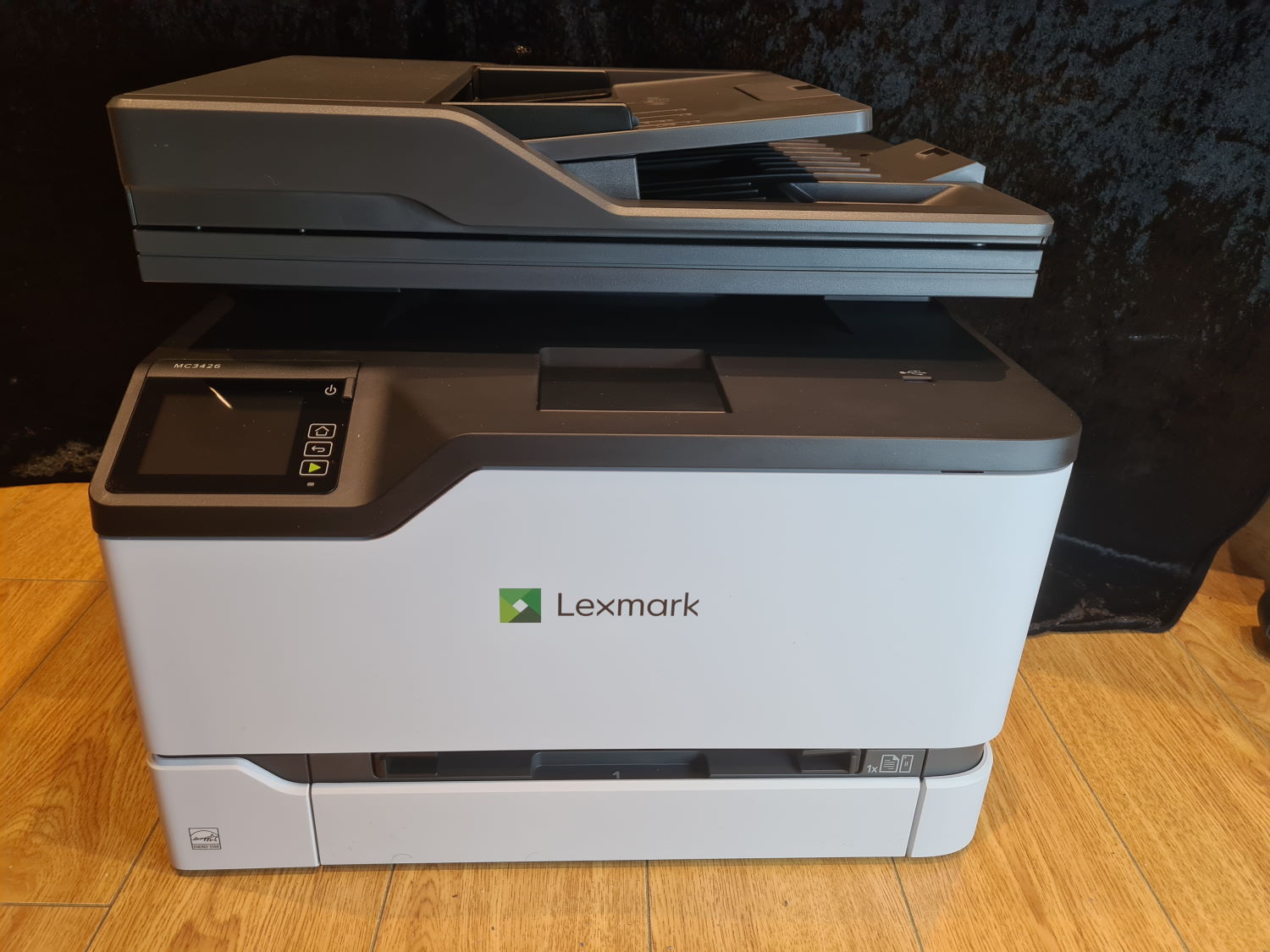 The printer has a lovely little full colour touch screen that will guide you through pretty much the whole process of setting things up (and I have to say… a forward facing screen is so nice to have after our last printer had an upward facing screen that made it quite hard to monitor in the little nook it was in). I'm running a preview build of Windows 11 and it seemed fine detecting the printer (though I did download one of the packages from Lexmark's website… I found it a little confusing which one was the best to choose… my current PC doesn't have an optical drive so I couldn't use the DVD directly but did manage to copy it onto a USB drive via my children's computer and running setup from there was fine).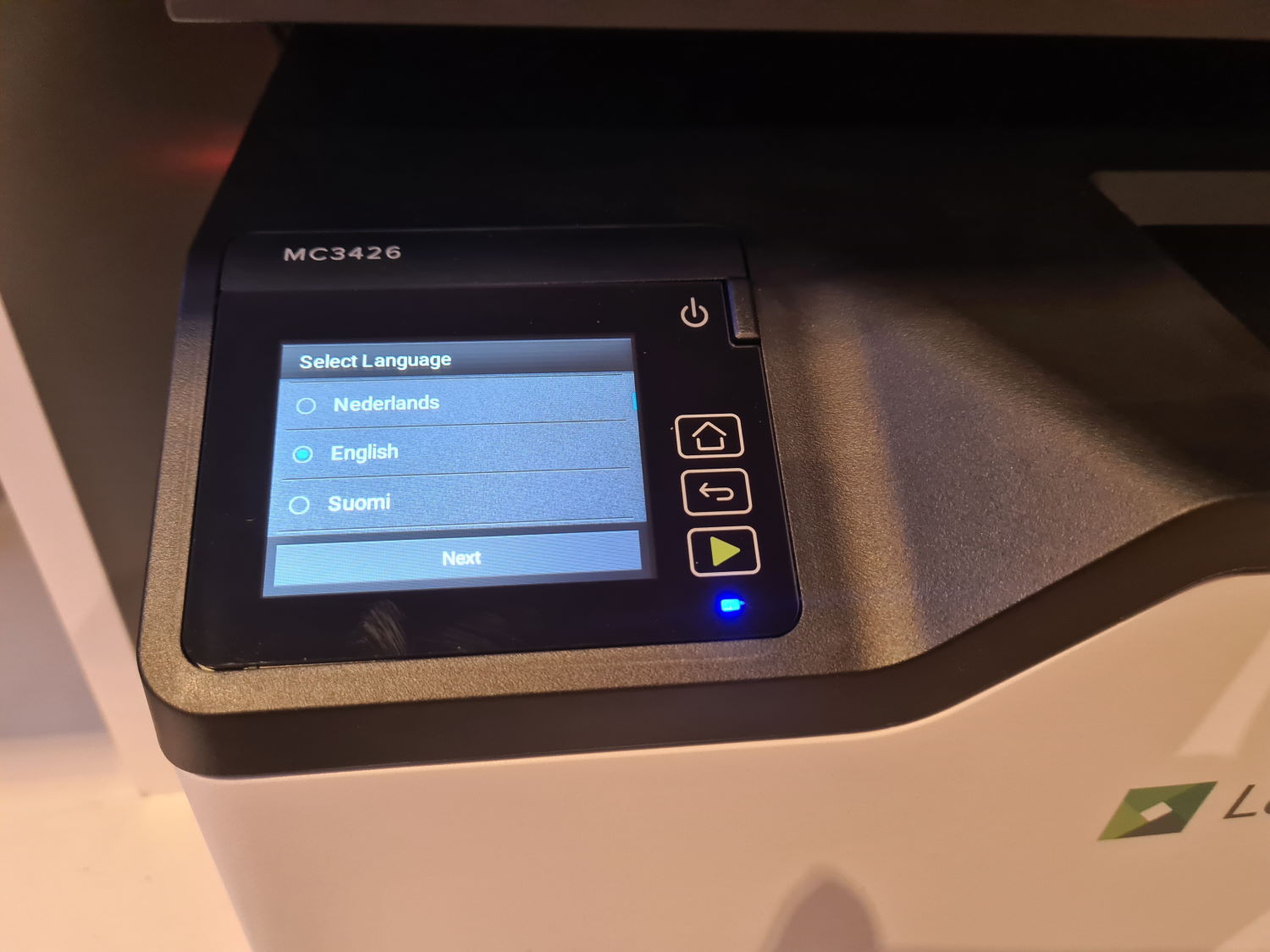 I'm running the printer via USB connection but also tried the print from mobile and from USB and both options are quite easy to facilitate (and I am really looking forward to being able to print school assignments direct from USB stick rather than having to copy to my computer then print). Scanning did provide a bit of a challenge… but once I copied the driver install package to the USB drive and ran it, scanning was as easy as everything else.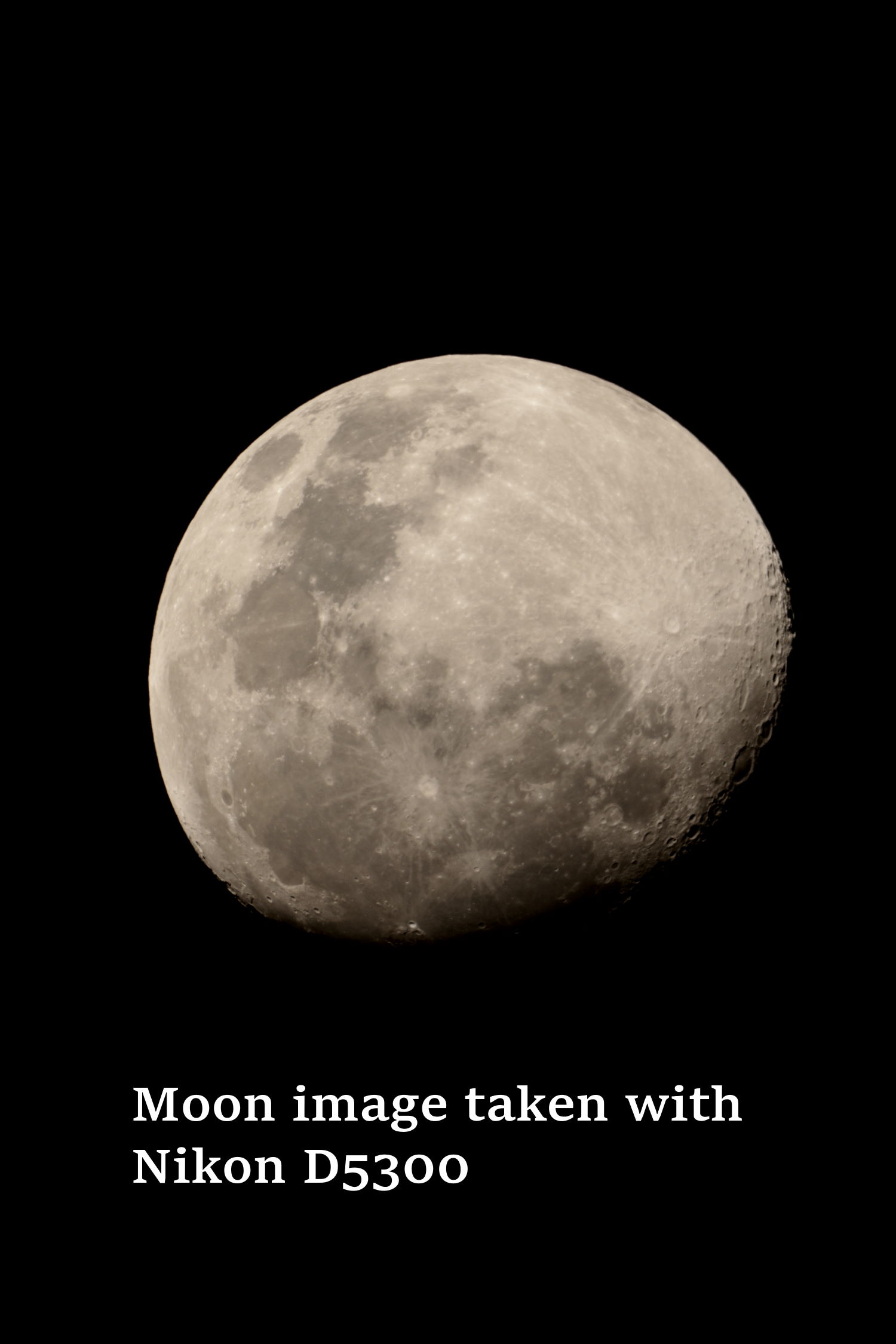 This is the first time I can remember having a printer with a paper draw and though it may seem a little daunting to start with… that little touch screen actually has "video" to show you just how to do it (and it will pop up that little help whenever there's an issue with the paper feed). I have found that I need to adjust the paper in the draw quite a bit when printing but it's very possible that comes down to the fact that a lot of my printing has been done on some old A4 glossy photo paper that we've had sitting around for a while and has subsequently become a bit curled. Fortunately to fix it, you just need to give it a little nudge and adjust the little grips and it works fine… not only that but the first time I got it sorted correctly… before I realised it was going to work this time… the print was already done and I'm talking a full page colour print!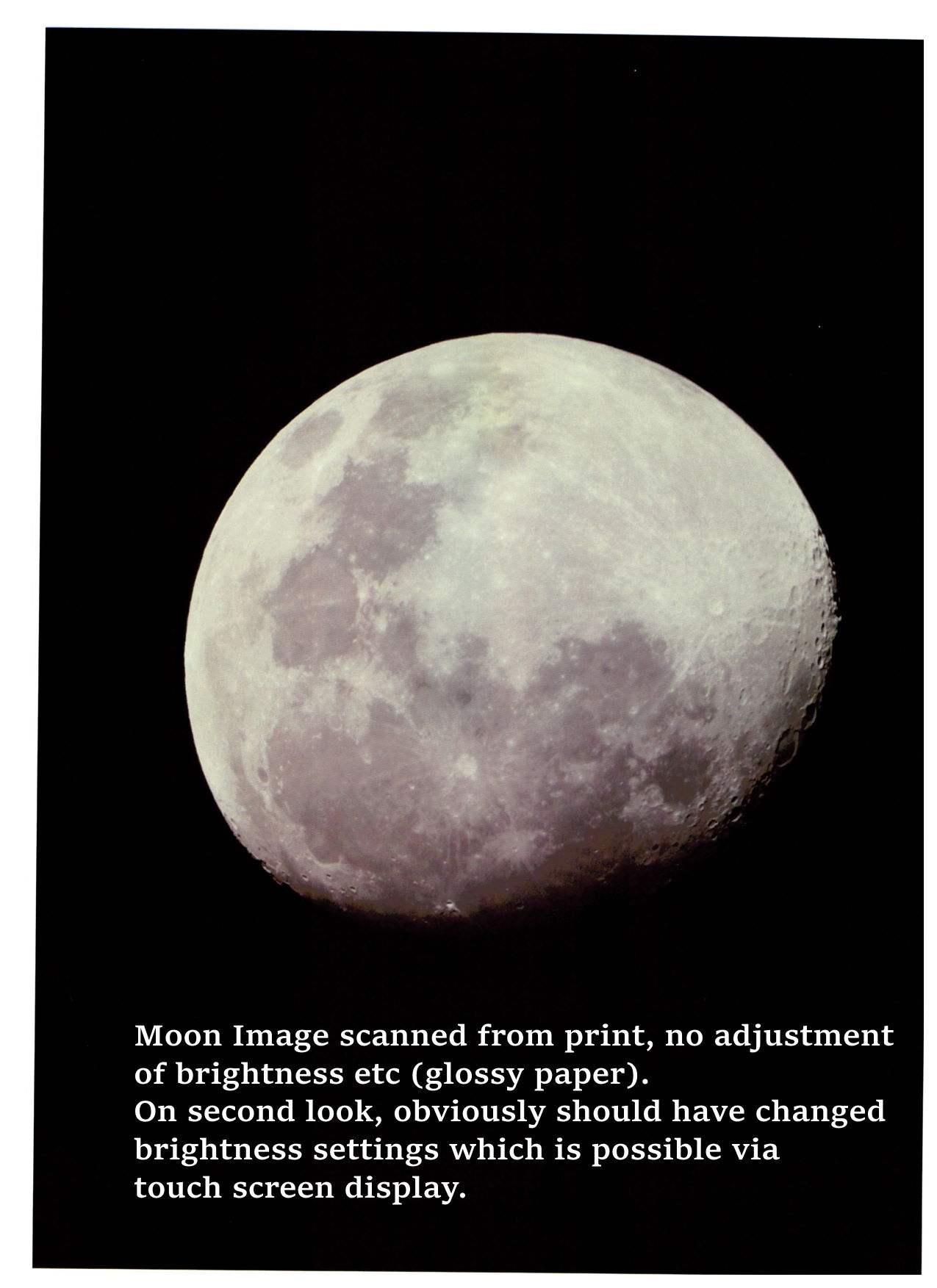 The print quality is also excellent though it doesn't show up so well here. The only limitations I found were when I was printing images that I had taken with my own camera and my suspicion is that it's actually down to a compression that I used when saving the images as all externally sourced images come up beautifully (NASA's image of "The Pillars of Creation" is a great example). I have only had one "paper jam" and I attribute this to the aforementioned curled paper I was using… fortunately to fix it I just had to pull the paper tray out then pull on the paper and it came out… no big fuss at all. The above images are just a quick example of images from my own camera (I'm not certain that the source image is the same as the one I printed/scanned as I grabbed it to print and didn't think to put a copy aside as reference… I have many astro photos. I suspect I did adjust the brightness and contrast before printing so that may also account for some of the difference in quality). Some adjusting of settings would help to optimise results.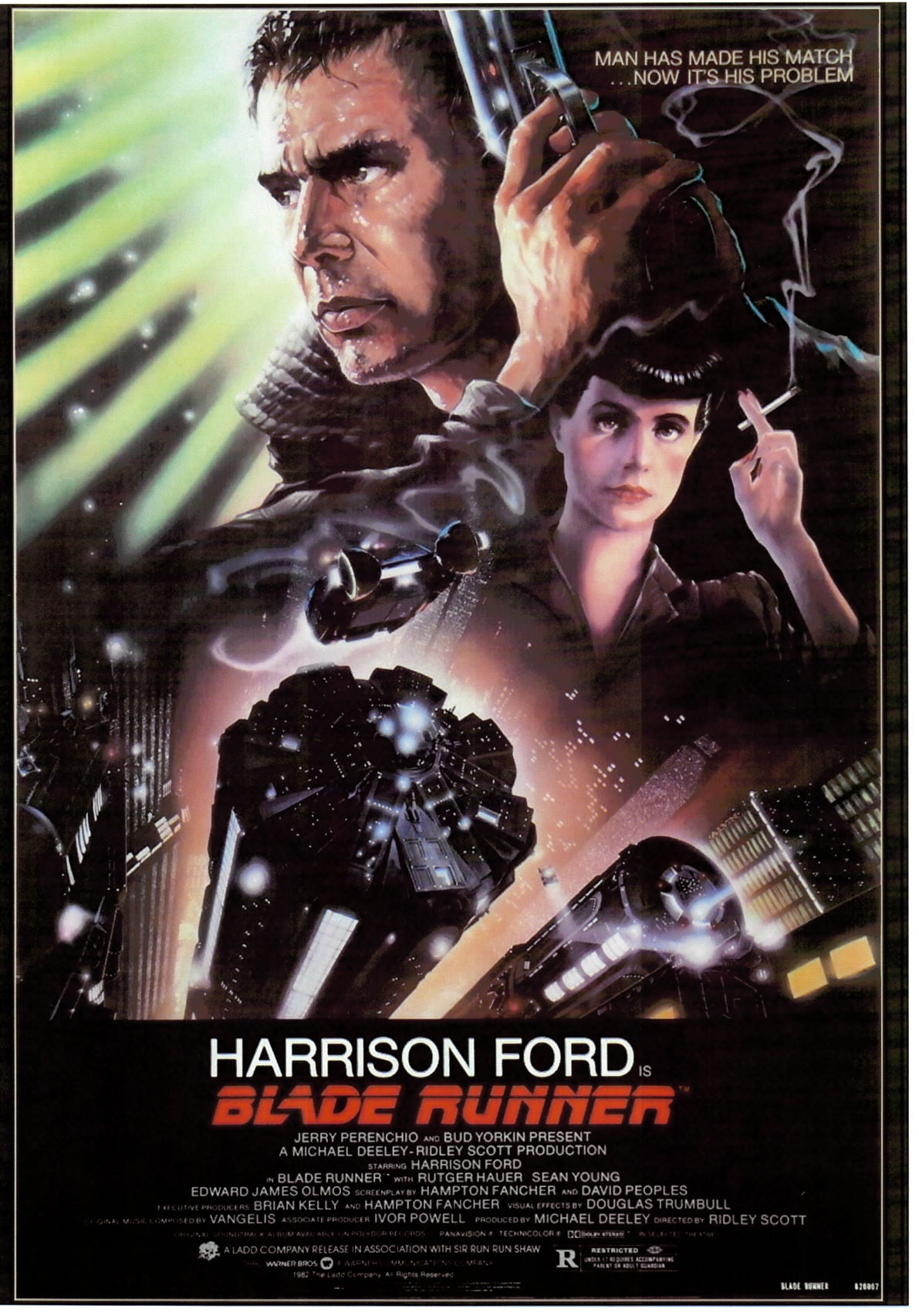 This is a scan of an image I printed via an image found online… the scan is a maybe a little brighter in some portions but that can be adjusted in the scan settings (if using scan to USB it's on the touch screen, if via PC it's in the scan options). The actual print doesn't have those "streaky" elements but I suspect they might be a bit of light leak which should be easy to fix by covering the area a bit better.
So given that I started this by mentioning cartridges, it's only fair that I end there. The big issue some might have with Laser printers is the cost of cartridges, and I'm not going to sugar coat it… they are expensive. In fact the "joke" at the start still seems to (nearly) apply to this laser printer. One place I looked at had cartridges (a four pack) listed at $516AU, given that the printer itself retails for $699AU it's not that far off. But laser printers generally get many more prints from their cartridges than inkjet printers, inkjet printers typically have a yield of about 500 pages per cartridge, laser printers have yields between 2,000 and 20,000 (obviously depending on use and manufacturer). Another thing to keep in mind is inkjet printers, unsurprisingly, use ink which is susceptible to clogging/leaking or just drying out. Laser printers use fine powder so there isn't a risk of it "expiring". Ultimately it comes down to your usage. If you are running a small business then a laser printer is probably a really good option, if you only print occasionally then perhaps you want to keep the initial cost and ongoing costs lower.
Final Thoughts?
I have been extremely impressed with the Lexmark MC3426i and despite reading some people's complaints of poor image quality, as mentioned, I found that personally taken photos had some artifacts but that externally sources images look just fine so I suspect usage may be as much at fault as anything in those cases. If you are in the market for a laser printer I think you would be quite happy with this setup!
Lexmark MC3426i Printer Specs
Part no.
40N9750
Print technology
Functionality

Colour Copying
Colour Printing
Optional cloud faxing1
Colour Scanning

Workgroup size
Display

2.8 inch (7.2 cm) Color touch screen

Media sizes supported

A6, Oficio, 7 3/4 Envelope, 9 Envelope, JIS-B5, A4, Legal, A5, Hagaki card, Letter, B5 Envelope, Statement, C5 Envelope, Executive, Universal, DL Envelope, Folio, 10 Envelope

Standard paper handling

100-Sheet Output Bin, Single-sheet manual feed, Automatic 2-sided printing, 250-sheet input

Standard connectivity

Front Hi-Speed USB port (compatible with USB 2.0 specification, type A), 802.11b/g/n Wireless, USB 2.0 Specification Hi-Speed Certified (Type B), Gigabit Ethernet (10/100/1000; RJ-45)

Size (HxWxD)
Weight
Packaged size (HxWxD)
Packaged weight
---
Copying
Copy speed

up to:
black: 24.7 cpm2 (A4)
colour: 24.7 cpm2 (A4)

Copy speed duplex

up to:
black: 13 spm2 (A4)
colour: 13 spm2 (A4)

Time to first copy

as fast as:
black: 13.1 seconds
colour: 13.1 seconds

Reduce / enlarge range
---
Printing
Print speed

up to:
black: 24 ppm2 (A4)
colour: 24 ppm2 (A4)

Print speed duplex

up to:
black: 13 spm2 (A4)
colour: 13 spm2 (A4)

Time to first page

as fast as:
black: 10.8 seconds
colour: 11 seconds

Print resolution

black: 4800 CQ (2400 x 600 dpi)
colour: 4800 CQ (2400 x 600 dpi)

Duplex

2-sided:
Automatic 2-sided printing

Printable area

4.2 mm of the top, bottom, right and left edges (within)
---
Scanning
Scanner type / ADF scan

Flatbed scanner with automatic document feeder
Automatic single-pass 2-sided document feeder

Scan area
Simplex scan speed

up to:
black: 45 / 48 spm (A4)
colour: 20 / 21 spm (A4)

Duplex scan speed

up to:
black: 90 / 96 spm (A4)
colour: 40 / 42 spm (A4)

Scan technology

Contact Image Sensor (CIS)

Optical scan resolution

600 X 600 ppi (black)
up to 600 X 600 ppi (color)

Scan file formats

send as:
TIFF, PDF, JPEG, JPG

Scan destinations

e-mail, USB or Network connected computer, USB Flash drive, FTP

Autom. document feeder

ADF:
50-sheet autom. document feeder

ADF paper input capacity / ADF paper output capacity

up to: 50 pages
up to: 50 pages
---
Paper Handling
Media types supported

Hagaki card, Paper Labels, Card Stock, Plain Paper, Glossy paper, Refer to the Paper & Specialty Media Guide

Finishing
Number of paper inputs
Paper input capacity

standard: 250+1 pages
maximum: 750+1 pages
250+1 pages

Paper output capacity

up to:
standard: 100 pages
maximum: 100 pages

Paper weight range supported

60 – 176 g/m² (standard tray)

Recommended monthly page volume
Maximum monthly duty cycle

up to:
75000 pages per month4
---
Cartridges & Imaging
Cartridge yields

up to:
4,5005-page Black and Color (CMYK) Extra High Yield Cartridges
15005-page black and colour (CMY) cartridges

Cartridge(s) shipped with product

15005-page black Return Program toner cartridge, 15005-page colour (CMY) Return Program toner cartridges

Replacement cartridges:

Product functions only with replacement cartridges designed for use in a specific geographical region. See www.lexmark.com/regions for more details.
---
Hardware
Processor speed
Memory

Standard: 1 GB
Maximum: 1 GB
standard: 1024 MB
maximum: 1024 MB

Hard Disk
Printer languages

standard:
PCL 5c Emulation, PCL 5e Emulation, PCLm, PCL 6 Emulation, PostScript 3 Emulation, PDF 1.7 emulation, Direct Image

Fonts and symbol sets

2 PCL bitmap fonts, OCR-A, OCR-B scalable PCL 5e fonts, For more information, refer to the Technical Reference., 91 scalable PostScript fonts, 3 of 9 scalable PCL 5e fonts in Narrow, Regular and Wide, 89 scalable PCL fonts

Touch screen display
---
Connectivity
| | |
| --- | --- |
| Direct USB | |
| Ethernet network | |
| Wireless | |
| Network protocol support | TCP/IP IPv6, IPSEC w/ IPv4, IPSEC w/ IPv6, TCP/IP IPv4, ICMP, TCP, IGMP, UDP, 802.1x |
| Network printing methods | LPR/LPD, Microsoft Web Services WSD, FTP, TFTP, Enhanced IP (Port 9400), IPP 1.0, 1.1, 2.0 (Internet Printing Protocol) |
| Network management protocols | DHCP, APIPA (AutoIP), BOOTP, RARP, mDNS, IGMP, WINS, DDNS, SNMPv3, SNMPv1, SNMPv2c, NTP, ICMP, HTTP, DNS, ARP, HTTPs (SSL6/TLS), Finger |
| Network security | IPSec (transport only), SNMPv3, 802.1x Authentication: MD5, MSCHAPv2, LEAP, PEAP, TLS, TTLS, TCP/IP port access control |
---
Supported Operating Systems
| | |
| --- | --- |
| Microsoft Windows operating systems supported | Windows 10, Windows 8.1, Windows 8, Windows 8 x64, Windows 7 x64, Windows Server 2016, Windows 8.1 x64, Windows 7 |
| Apple Operating Systems Supported | Support is provided through AirPrint and AirScan only |
| Linux operating systems supported | openSUSE Linux 15, Debian 9.4, 9.5, 9.6, Debian GNU/Linux 8.11, Ubuntu 16.04, 18.04 LTS, openSUSE Linux 42.3, Red Hat Enterprise Linux WS 6.10, 7.5, 7.6, Fedora 27, 28, 29, SUSE Linux Enterprise Server 10, 11, 12 |
| Citrix MetaFrame | Microsoft Windows Server 2012 with Citrix XenApp 6.0, 6.5, Microsoft Windows Server 2003 running Terminal Services with Citrix Presentation Server 3.0, 4.0, 4.5, Microsoft Windows Server 2008 R2 with Citrix XenApp 6.0, 6.5, Microsoft Windows Server 2008 and 2008 X64 Edition with Citrix XenApp 5.0 |
| Novell operating systems supported | Novell Open Enterprise Server 11 (SP3) on SuSE Linux Enterprise Server 11 SP4 (x86 and x64), Novell NetWare 6.5 Open Enterprise Server, Novell Open Enterprise Server 15 (SP1) on SuSE Linux Enterprise Server 11 SP4 (x86 and x64), Novell Open Enterprise Server 11 (SP3) on SuSE Linux Enterprise Server 12 SP1 (x86 and x64), Novell Open Enterprise Server 2 on SUSE Linux Enterprise Server 10 SP4 |
---
Electrical & Operation
Energy Star
Energy Star Typical Electricity Consumption
Noise level / Noise Level

Operating:
14 dBA (idle)
51/52 dBA (Print)
50 dBA (Copy)
44 dBA (Scan)

Duplex print noise level
Average power in Hibernate mode / Average power in Sleep mode / Average power in Ready mode / Average power while printing / Average power while copying / Average power while scanning

NA Watt
1.3 Watt
17.5 Watt
400 Watt
395 Watt
21 Watt

Specified operating environment

Humidity: 8 to 80% Relative Humidity
Altitude: 0 – 3048 meters
Temperature: 10 to 32°C (50 to 90°F)

Product certifications

ENERGY STAR, DE-UZ-205, ICES-003 Class B, US FDA/CDRH, UL 60950-1, FCC Class B, cUL CAN/CSA-C22.2 60950-1, CB EN/IEC 60950-1, CB EN/IEC 60825-1, CE DoC (EN 62311, CE, CE, EN 61000-3, EN 55022 Class B, EN 55024, UL), EFTA (CE), KCC, CCC, CECP, CEL, UL-AR, KC mark, UL GS mark, EU 1275, ISO 532B, ECMA-370, GOST-R, SII, TER, China Green Product (CGP)

UNSPSC code
Country of origin
License/Agreement Terms

Printers are sold subject to certain license/agreement conditions. See www.lexmark.com/printerlicense for details.
---
Warranties
| | |
| --- | --- |
| Product guarantee | 3-year guarantee (upon registration) |