Hardware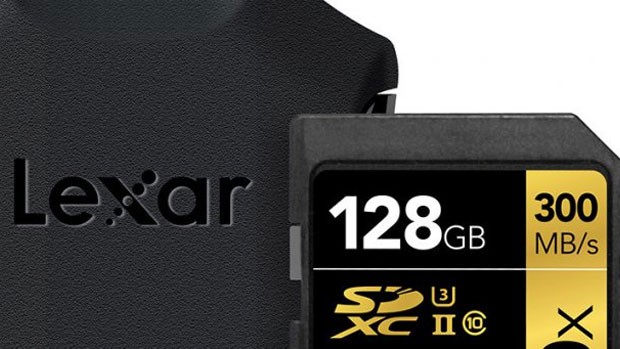 Published on November 26th, 2015 | by James Wright
Lexar Professional 2000x SDXC UHS-II Review
Summary: The Lexar Professional 2000x SDXC UHS-II is a super fast card ideal for 4K video and high quality image capturing.
As digital cameras become more powerful with the ability to record amazing 4K clarity and as a photographer, you need to ensure that your device has the appropriate memory card in order to successfully capture the moment. Given that, some digital camera won't even allow you to access 4K video without a fast memory card and this is where the Lexar Professional 2000x SDXC UHS-II comes into play.
Specifications
Capacities: 32GB (LSD32GCRBNA2000R), 64GB (LSD64GCRBNA2000R)
Class: UHS-II technology (U3)
Performance: 300MB/s read
Product Dimensions: 10.2 x 1.3 x 14 cm ; 36 g
Shipping Weight: 41 g
Includes SD UHS-II reader for high-speed file transfer from card to computer, dramatically accelerating workflow
Captures high-quality images and stunning 1080p full-HD, 3D, and 4K video with a DSLR camera, HD camcorder, or 3D camera
Includes downloadable Image Rescue software to recover most photo and select video files
Backwards compatible with UHS-I devices
Warranty: Expert support and limited lifetime warranty
In terms of design, the 2000x does look like a standard SD card and features the card details on the front of the card which is the size, speed, model and the Lexar logo. Like other SD cards, there is also a locking mechanism which allows you to write-protect the 2000x to prevent any data loss. All in all, it's quite a well-designed and sturdy memory card from Lexar. The product also comes with a SDXC card reader which is a nice little bonus from Lexar plus recovery software should something happen.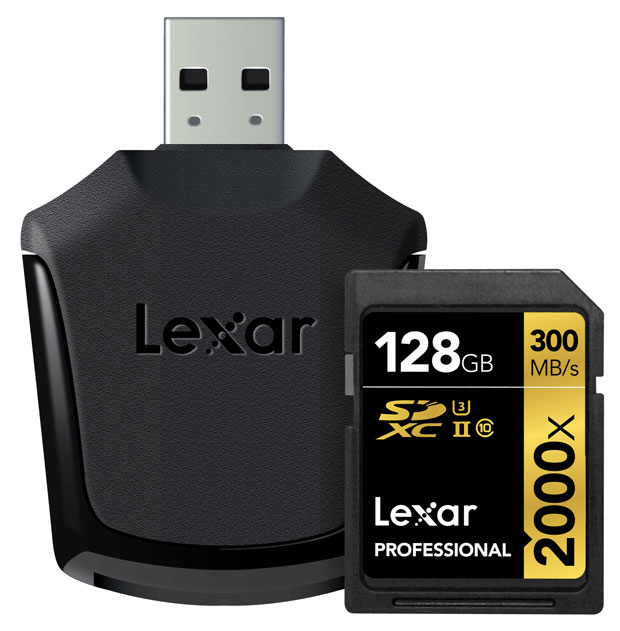 At its core, the Lexar Professional 2000x SDXC UHS-II is a high speed SD card that allows for increased bandwidth that in laymen terms allows users to save images and video at high speeds. This SDXC UHS-II also boasts a read speed of 300MB/s and a write speed of 260MB/s which is ideal for Full-HD, 4K videos and even 3D images. Slower cards limit the amount of RAW images that can be captured per second or can create video stuttering.
We did test the 2000x with ATTO Disk Benchmark that did score similar speeds to Lexar with a read speed of 295MB/s and a write speed of 259MB/s. Crystal Disk Benchmark was slightly lower with a sequential read speed of 264MB/s and a write speed of 250MB/s. Needless to say, both these benchmark results were quite impressive that definitely makes this memory card a flag ship of the industry.
On my Sony Alpha a7R which has a 42MP full-frame exmor R BSI CMOS sensor, I had no issues whatsoever capturing 4K video and even sporting images which included surfing and cricket. Compared to the previous model, the 1000x, the 2000x is also double the speed for both read/write speeds and this definitely mirrored both our real world and computer tests thanks to its powerful 312MB/s high speed bus.
Final Thoughts?
Available in a variety of sizes, the Lexar Professional 2000x SDXC UHS II is perfect for both amateur and professional photographers who want to capture high quality images, particularly high speed photography or 4K video. With some exceptional read and write times, this is definitely a must have card from this company. However with that said, the card does come at a cost with a recommended retail of $599AUD (Nov 2015) but then again, there is a cost for quality.