Hardware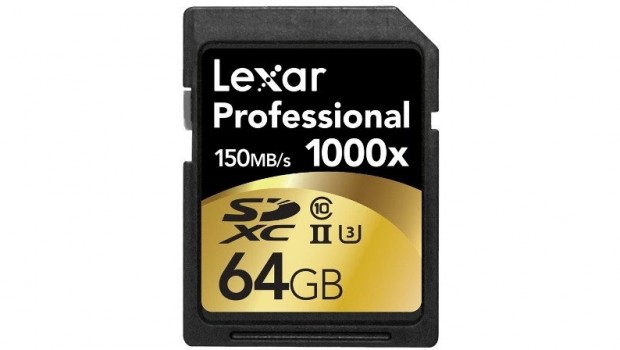 Published on February 11th, 2015 | by Admin
Lexar Professional 1000x 64GB SDXC UHS-II Review
Summary: The Lexar Professional 1000x 64GB SDXC UHS-II is recommended and affordable!
Lexar Professional 1000x 64GB SDXC UHS-II Review
Company: Lexar
Memory Card: SDCX UHS-II
Speed: 75MB/s to card & 150MB/s to PC
Reviewer: James Wright
With up to 75MB/s from your digital camera to the SDCX memory card and up to 150MB/s read speeds to your PC, the new Lexar Professional 1000X 64GB SDXC UHS-II is one of the most affordable and high-speed memory cards available. More importantly, it's been designed to capture not only 1080p FULL HD but also glorious 4K video that thanks to the speed of this card can be captured flawlessly and for extended times.
Features
High-speed performance—leverages UHS-II technology (U3) for a read transfer speed up to 1000x (150MB/s)*
Captures high-quality images and extended lengths of stunning 1080p full-HD, 3D, and 4K video with a DSLR camera, HD camcorder, or 3D camera
Large capacity options up to 256GB let you enjoy shooting longer without changing cards
High-speed file transfer from card to computer to dramatically accelerate workflow**
Includes downloadable Image Rescue® software to recover most photo and select video files***
Backwards compatible with UHS-I devices
Backed by expert support and limited lifetime warranty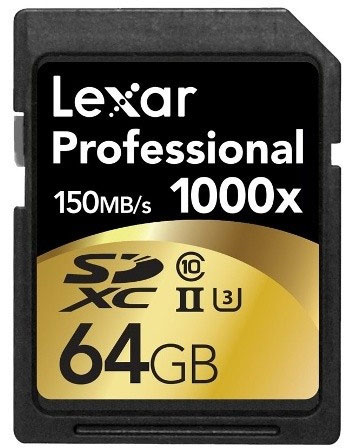 The Lexar Professional 1000x 64GB SDXC UHS-II is also compatible with the latest Digital SLR cameras, high definition camcorders and 3D Cameras, making it an affordable and impressive memory card. In terms of testing, we tested this SDXC memory card with a Nikon D810 Digital SLR which both worked flawlessly together. Although there are some faster cards on the market, the Lexar Professional 1000x successfully captured high definition video and RAW images directly from the camera to the memory card.
SDXC (UHS-II (U3)) capacities

We also managed to fill up the entire memory card on the Nikon D810 in 1080p FULL HD and there was no issues with the video at all. Capturing RAW images, especially in sports mode proved quite flawless and compared to the memory card just below this SDXC UHS-II, it was considerably faster, especially when matched with a 64GB SDXC UHS-I at 30MB/s.
Transferring images from the Nikon D810 Digital SLR to our PC managed to clock speeds of in excess of 125MB/s, however by using a memory card reader we averaged at around 145MB/s which of course is dependent on file size. Nonetheless, at 145MB/s, the Lexar Professional 1000x 64GB SDXC UHS-II is still a formidable card when it comes to speed.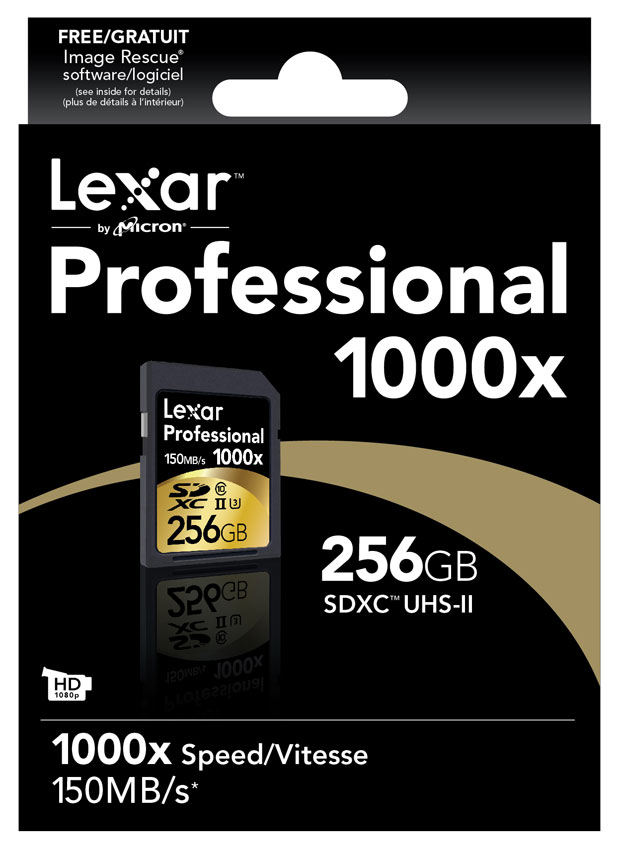 Another highlight is that the card comes with a limited lifetime warranty plus the option of downloading a great little software package called Image Rescue which allows you to recover images or video that may have been corrupted. The card is also compatible with older UHS-I devices and is ideal for users with high-end digital cameras or camcorders who want to capture the ultimate quality of both 1080p FULL HD or 4K
Recommended and affordable!
For more information, please visit http://au.lexar.com/pro-1000x-sd