Hardware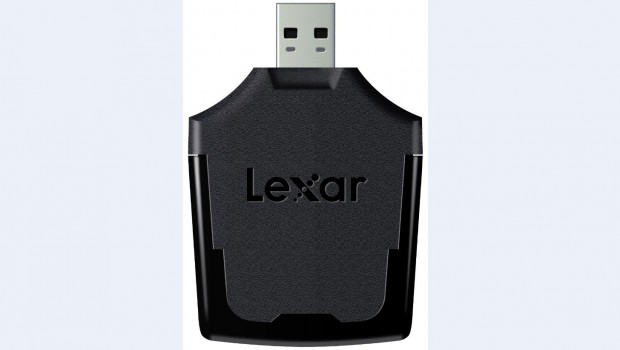 Published on April 6th, 2016 | by admin
Lexar Launches Pro XQD 2.0 USB 3.0 Reader
New Lexar Professional XQD 2.0 USB 3.0 Reader Transforms Workflow for Photographers and Videographers
Portable USB 3.0 Reader Easily Offloads RAW Images and 4K Video from XQD 2.0 Cards
SYDNEY, 5 April 2016 – Lexar has launched the Lexar® Professional XQD 2.0 USB 3.0 Reader, which is designed to aid professionals in quickly transferring files from XQD 2.0 cards to computers. The reader leverages SuperSpeed USB 3.0 technology to improve the workflow of photographers and videographers.
Key Messages:
· Provides professional-level high-speed transfer of RAW images and 4K video files
· Accelerates workflow, leveraging SuperSpeed USB 3.0 technology
· Designed for use with XQD™ 2.0 cards
· Compact, portable design for photographers and videographers on the go
With its compact, portable design, professionals are encouraged to travel with the Lexar Professional XQD 2.0 USB 3.0 Reader. It can easily slip into a pocket or bag, and offers a simple plug-and-play design with a USB 3.0 connector so content can be securely transferred on the go. For versatility, the reader is backwards compatible with USB 2.0 devices at USB 2.0 speeds.
"Given the rapid growth and widespread appeal of 4K video, we realised it was essential to create a reader for XQD 2.0 cards that provided professionals with a way to transfer great video and photo content without the wait time," said Micron Consumer Products Group Marketing Manager APAC Mathew Luu. "The Lexar Professional XQD 2.0 USB 3.0 Reader supercharges post-production content transfer, no matter what you're shooting."
This small, yet mighty reader comes with a limited five-year warranty. Furthermore all Lexar product designs undergo extensive testing in the Lexar Quality Labs, facilities with more than 1,100 digital devices, to ensure performance, quality, compatibility, and reliability. The Lexar Professional XQD 2.0 USB 3.0 Reader will be available in late April with an RRP of AUD$49.95 and NZ$54.95.
For more information about Lexar products, visit www.au.lexar.com