Hardware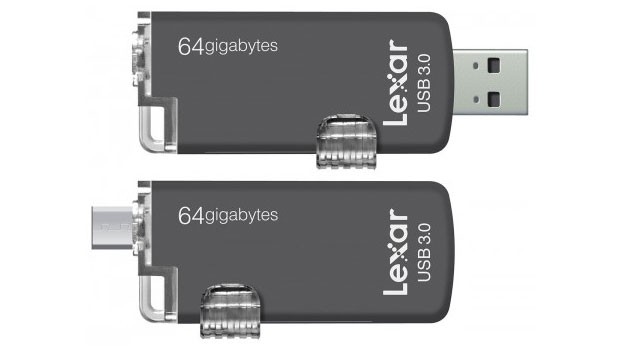 Published on November 26th, 2015 | by James Wright
Lexar JumpDrive M20c Flash Drive Review
Summary: The Lexar JumpDrive M20c is perfect to bridge data between USB 3.0 and USB Type C.
Welcome to the future with USB Type-C and although the number of devices that support this connection are limited at the moment, 2016 will definitely see quite a few developers take up this new format. Samsung have also stated that their Galaxy S7 will support USB Type-C.
So at its core, the JumpDrive M20c is basically a USB drive that allows it to be connected to both USB 3.0 and USB Type-C devices plus it's also a storage device. It's basically a data bridge between devices!
Features
Easily transfers files between next-generation USB Type-C smartphones, tablets, and computers
2-in-1 design with a USB Type-C and USB 3.0 connector
USB 3.0 performance (up to 150MB/s read and 60MB/s write)*
Compatible with both PC and Mac® systems
Backwards compatible with USB 2.0 devices
Three-year limited warranty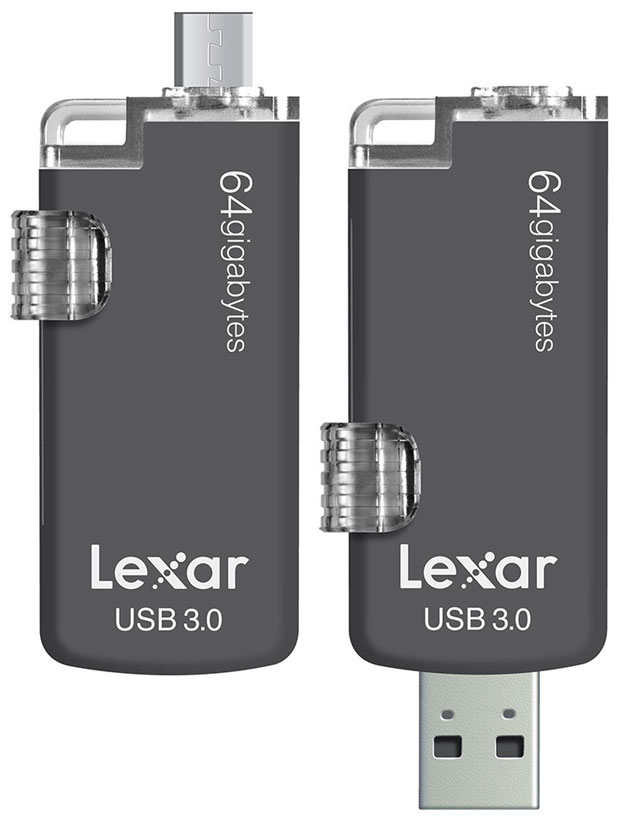 This particular JumpDrive also comes in three sizes that include 16, 32 and 64GB (reviewed) which has a switching mechanism on the unit to swap between the Type C connection and the USB 3.0 one. The drive is compatible with USB 2.0 devices, however if you want faster read/write times, then you do want to maximise this technology because it's considerably faster.
Our benchmarking with Crystal Disk Benchmarking scored a read time of 144MB/s and a write time of 61MB/s. ATTO Disk Benchmark scored a read speed of 149MB/s with a write of 52MB/s. It should be noted that these speeds are determinant on your PC specifications and given that this is a portable flash drive, these speeds are very reasonable and quickly allow you to transfer a wide myriad of file types to this device from your PC or Mac.
As the drive could easily be lost, Lexar also give the user a utility called Encrypt Stick Lite which basically protects your personal files should someone else find the JumpDrive. All in all, it's a well designed USB drive from Lexar that is ideal to bridge between USB Type C and USB 3.0.
Final Thoughts?
If you own a USB Type C Device and want to transfer files between USB 3.0 devices and need some additional storage then the JumpDrive M20c is that product for you. Sure, it may be a little early on Lexar's part but USB Type C also offer a reversible connection which will definitely make it quite popular and I can't wait to see more devices supporting this new format.
Kudos to Lexar for starting the race for USB Type C!