Hardware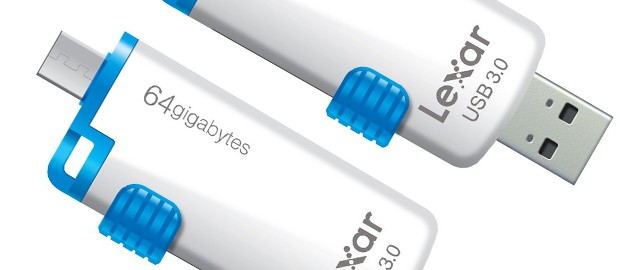 Published on February 1st, 2015 | by James Wright
Lexar JumpDrive M20 Mobile USB 3.0 Flash Drive Review
Summary: The Lexar JumpDrive M20 Mobile USB 3.0 Flash Drive is a great bridge between Android devices and the computer world
Company: Lexar
Product: Flash Drive Bridge (PC/MAC to Android)
Compatibility: USB 3.0, USB 2.0 (PC/MAC), Android 4.1+
Capacity: 16, 32 & 64GB
Product Dimensions: 4 x 0.6 x 5.5 inches ; 0.8 ounces
Warranty: 3 Years
Reviewer: James Wright
This clever little Flash Drive from Lexar is the perfect way to transfer files from your Android device to your PC/mac without the need for cables, WiFi or access to the mobile network. Simply by connecting the JumpDrive M20 to your Android compatible device, you can use the On-The-Go (OTG) features of this device in order to flawlessly transfer data. Another great aspect about the device is that it supports USB 3.0 which means that this flash drive is considerably faster than USB 2.0 devices in both write and read speeds. It's also the perfect device for additional storage for your Android product.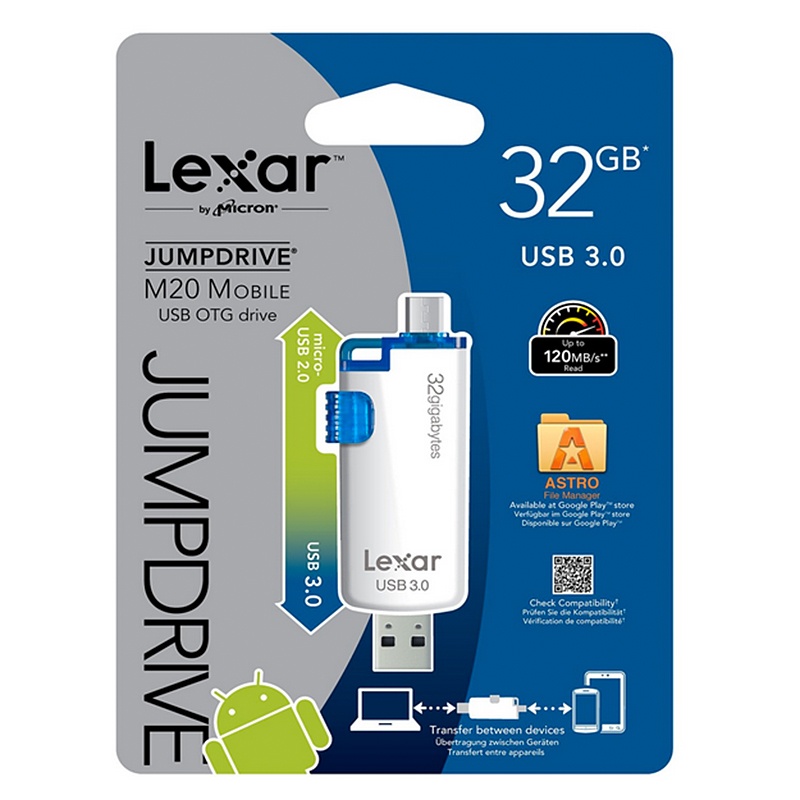 Features
Transfers files between mobile devices without cables or Wi-Fi
Designed for use with On-The-Go (OTG)-enabled Android™ tablets and smartphones*
USB 3.0 performance (up to 120MB/s read and 55MB/s write)**
Retractable 2-in-1 design with a micro-USB and USB 3.0 connector
Works with ASTRO File Manager (download at Google Play™ store)
Compatible with both PC and Mac® systems
Backwards compatible with USB 2.0 devices
Three-year limited warranty
So how does all this magic work? Basically the JumpDrive M20 contains a retractable USB 3.0 (USB 2.0 compatible) connection on one side of the device with the other side boasting a Micro-USB connector. The JumpDrive M20 is also a capless Flash Drive which means it removes the need for protecting either of the ends as they both just slide back into the unit. However the highlight of the device is that you don't need a cable, WiFi or access to the mobile network which is where this Flash Drive shines. Although not the fastest Flash Drive on the market, it does boasts speeds of up to 120MB/s (read) and 55MB/s (write).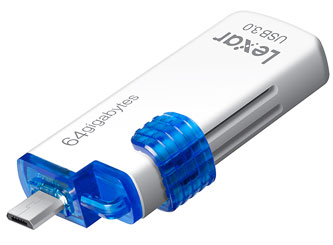 In terms of design, the JumpDrive M20 is quite clever because it removes the need for a cap as both USB connectors simply slide into the device itself via the blue slider. I also like that the JumpDrive is a decent size as well because once you start getting to Flash Drives the size of thumbnails, they do get lost quite easy. Fortunately this is not the case with the JumpDrive M20 and it's also quite distinct with its white and blue colouring which makes finding it easy.
The drive is also preformatted with the standard FAT32 system that makes it compatible on all modern Windows and Mac systems and will work on any Android device with 4.1 or higher. To transfer files between devices, you can use the standard explorer on your Android phone or tablet or download any number of file managers via Google Play.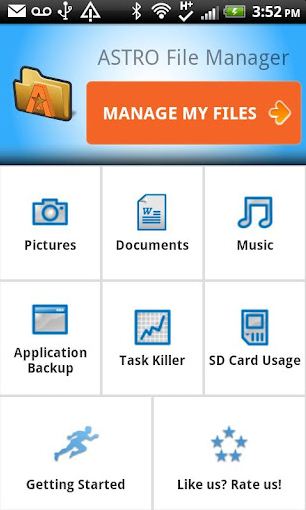 Lexar do recommend the ASTRO File Manager app which is free from Google Play and is quite easy to use. In terms of testing, the Jump Drive did reach the speeds of Lexar and a little more in some circumstances via CrystalDiskMark, however on average, it was around 100MB/s for read and 49MB/s for write which was via USB 3.0. However moving files from your Android device to the JumpDrive is considerably slower but this is understandable due to the microUSB connection.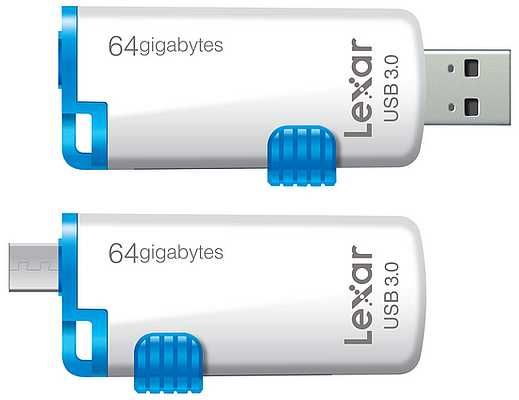 Final Thoughts?
In the end, the JumpDrive M20 Mobile USB 3.0 Flash Drive from Lexar is a great accessory to all Android users who frequently transfer files or require additional space of their devices. The OTG technology works well which not only reduces reliance on both WiFi and mobile networks but makes the transition of data quite easy. It boasts some decent speeds and I loved the design of the JumpDrive, especially with the inclusion of the slider. My only drawback would be that after time, the slider may get a little loose but this is only an observation. Nonetheless, it's a great bridge between the Android and the PC/Mac world.