News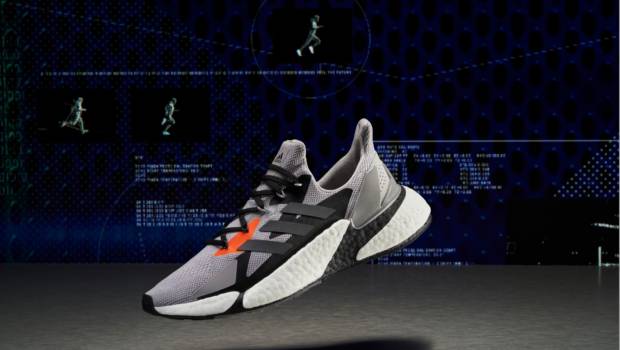 Published on October 2nd, 2020 | by Andrew Bistak
LEVEL UP YOUR GAME – ADIDAS LAUNCHES X9000 RUNNING SHOE FRANCISE IN AUSTRALIA
This October, adidas is excited to announce the launch of its X9000 running shoe to Australia. Paying homage to gaming through its design and advanced technology, the futuristic shoe is inspired by the virtual world, with a background in sports performance. With boundaries between the virtual world and reality lifted, the need for a shoe that addresses both technology and advanced design is clear. Gaming and sporting worlds are intertwining and esport athletes, similarly to regular athletes, use technology with highintensity to enhance performance. The adidas' X9000 bridges the gap with its unique and futuristic design aiming to give runners an advanced feeling of transition between the real and virtual world.
Featuring a knitted upper and a reflective thermosetting rubber detailing, the shoe design represents the different elements of the virtual and gaming worlds. The seamless line support bar provides adaptive locked-in fit, with comfort and support. The iconic adidas logo is placed on the tongue, while the TPU plate on the heel brings extra support for runners. The elastic fabric at the ankle make it easy to put on and take off the shoes, enabling runners to 'level up' any time. The most iconic and notable design of X9000 is the sculpted BOOST midsole. The newly developed full-length BOOST midsole merges with the X9000's streamlined upper to provide extreme comfort and energy return for the feet.
Featuring an exterior midsole, the X9000 holds a strong visual impact; illuminating 'cyber energy' once caught by the light. The glitch-like outsole is designed based on data analysis, using durable rubber and groove design to simulate intricate electronic data, enabling adaptive grip and stable performance under various ground conditions. Two translucent stability panels are embedded in the forefoot of the outsole ensuring maximum stability as well as a technological texture.
The new X9000 will be released on October 1st, 2020 in all adidas channels, and will be available in the following articles:
X9000L3 RRP at $180 AUD
X9000L4 RRP at $220 AUD
X90004D RRP at $360 AUD
For further details, please follow @adidasau on social media platforms.