PS4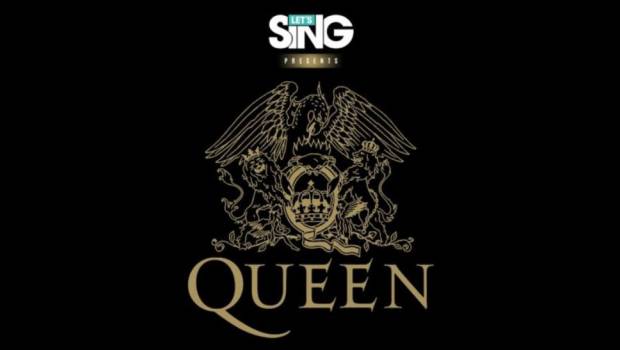 Published on October 6th, 2020 | by Tony Smith
Let's Sing presents Queen Review
Summary: Let's Sing presents Queen is the perfect karaoke game for consoles, especially if you're a fan of one of the world's greatest rock bands!
Grab the microphone and get ready to rock! Sing alone or share the spotlight with your friends in compelling game modes while you experience A Kind of Magic that only Queen, the biggest rock band ever with their legendary lead singer Freddie Mercury, is capable of.
The Review
Undoubtedly Queen is one of the greatest rock bands in history and when it merges with gaming karaoke, it creates a totally entertaining and super fun party game on the PlayStation 4. With 30 of their greatest hits plus a variety of game mode, including different play methods (e.g. microphones, smartphones), this title definitely hits the right notes and it's also perfectly timed with Queen's 50th anniversary.
Welcome to Let's Sing presents Queen!
While Let's Sing presents Queen doesn't really add anything new to this genre besides one of the most awesome playlists in the world, it definitely gives players a variety of different ways on how they can engage from classic vs modes, working as a team (which is totally cool), the ability to party with others, including online leaderboards and even just a good old fashioned jukebox.

Needless to say, Let's Sing presents Queen has all the right features to make this game totally entertaining. Like other singing games, you basically need to match the notes or words of the song in order to maximise your score and hopefully become pitch perfect. You also get scores, multipliers to help with the overall gameplay and the words are also displayed, including how long you should be singing that particular word for.
Game Modes:
Classic: Take the stage alone or with friends. Hit the right notes, prove that you have what it takes to be a star and crack the high score!
Feat.:  Teamwork is key! Grab a friend or even team up with the legendary Freddie Mercury in single player mode. The better your voices match, the higher your "compatibility score".
World Contest: It's you against the world! Climb to the top of the leaderboard by challenging friends or another singer online on the other side of the world. The game will show your performances as if you were singing together.
Mix Tape 2.0: This game mode guarantees hours of fun and a playlist that's never the same: Each Medley in this innovative game mode is a dynamically generated mix.
Jukebox: Lean back and enjoy a list of songs for your next jam session.
Let's Party: The ultimate challenge for your Let's Sing party! Two teams with up to four players each and only one mic per team face off in randomly chosen game modes to determine who the real stars are.

As mentioned, you can play this game a variety of ways and we tackled it via two USB microphones that worked exceptionally well. You simply plug them into your PS4 and presto, you're the next Freddy or Freddie Mercury of Queen. The other option is through smartphones that does work through an app and some fiddling is required but it's not the same as having a microphone. Nonetheless, the smartphone option is great when you're teaming up with other players for Queen jam and want that party experience. You can also mix and match between devices with a maximum of 4 smartphones or 2USB microphones and 2 headsets or 2 SingStar microphones.

Audio/Graphics
The audio quality of Let's Sing presents Queen is phenomenal and given that this game features some of the greatest songs ever written, it really enhances the overall gameplay and with that said, here's the full track list;
·        A Kind of Magic

·        Another One Bites The Dust

·        Bicycle Race

·        Bohemian Rhapsody

·        Breakthru

·        Crazy Little Thing Called Love

·        Don't Stop Me Now

·        Fat Bottomed Girls

·        Good Old Fashioned Lover Boy

·        Headlong

·        I Want It All

·        I Want To Break Free

·        Innuendo

·        It's A Hard Life

·        Killer Queen

·        Now I'm Here

·        One Vision

·        Play The Game

·        Princes Of The Universe

·        Radio Gaga

·        Save Me

·        Somebody To Love

·        The Invisible Man

·        The Show Must Go On

·        Tie Your Mother Down

·        Under Pressure

·        We Are The Champions

·        We Will Rock You

·        Who Wants To Live Forever

·        You're My Best Friend
As you can see, it has all the greatest his of Queen!
Graphically, the game is well-presented, however it's basically karaoke on the PS4 with some official music videos. Apart from going VR, you really can't improve on this graphical format. Sure, it's a little basic but it works.
Final Thoughts?
If you're looking to get your dance on with Queen, Let's Sing presents Queen is the perfect elixir to transport yourself into Queen's leading front man Freddy Mercury. The gameplay is sturdy, the music is phenomenal and when you add real-people to the mix, it makes for the perfect party game!
Let's Sing presents Queen is now available for PlayStation®4, Nintendo SwitchTM and the Xbox One family of devices, including the Xbox One X.

Features:
Strong playlist with 30 of Queen's greatest hits and original music videos
Sing solo or with up to eight players
PS4: choose between within maximum of 4 Smartphones or 2 USB-Mics + 2 headsets or 2 USB-Mics + 2 SingStar-Mics
Xbox One or Switch: choose between within maximum of 4 Smartphones, 2 USB-Mics and 1 headset
Six exciting game modes: 'Classic', 'Mixtape 2.0','feat.', 'Jukebox', 'World Contest' and 'Let's Party'
No mic at hand? It doesn't matter – with the Let's Sing Microphone-App, you can turn your smartphone into a microphone in no time at all
Climb the online leaderboard