Games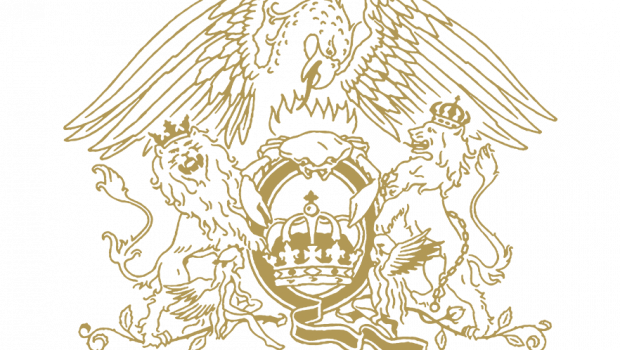 Published on October 2nd, 2020 | by Adrian Gunning
Let's Sing presents Queen Is Ready To Rock The Stage!
Ravenscourt and Voxler announce that Let's Sing presents Queen, the special instalment of the critically acclaimed Let's Sing series, dedicated to the world's biggest rock band, is now available for PlayStation®4, Nintendo SwitchTM and the Xbox One family of devices, including the Xbox One X.
Today's Launch Trailer is not only a kind of magic but also gives a first impression on what awaits you and your crew: https://youtu.be/WNNiXuxSDK0
Grab the microphone and get ready to rock the virtual stage! Step out into the spotlight with your friends in compelling game modes or make sure you are no invisible man when you sing alone, wanting it all. Follow in the footsteps of Queen with their legendary lead singer Freddie Mercury and make the rocking world go round. Let their music take you on an incomparable trip through different decades and experience Queen the Let's Sing way!
So warm up your vocal cords and pick your song. Don't have a USB microphone at hand? No problem, turn your smartphone into a mic with the Let's Sing Microphone-App and start singing your heart out!
Master "Bohemian Rhapsody", challenge your friends to a "Bicycle Race" or rock out to hits like "We Will Rock You", "Another One Bites The Dust", "I Want To Break Free" and "We Are The Champions". The tracklist with 30 of Queen's greatest hits will make the hearts of fans sing!
Full Tracklist:
A Kind of Magic
Another One Bites The Dust
Bicycle Race
Bohemian Rhapsody
Breakthru
Crazy Little Thing Called Love
Don't Stop Me Now
Fat Bottomed Girls
Good Old Fashioned Lover Boy
Headlong
I Want It All
I Want To Break Free
Innuendo
It's A Hard Life
Killer Queen
Now I'm Here
One Vision
Play The Game
Princes Of The Universe
Radio Gaga
Save Me
Somebody To Love
The Invisible Man
The Show Must Go On
Tie Your Mother Down
Under Pressure
We Are The Champions
We Will Rock You
Who Wants To Live Forever
You're My Best Friend
About Let's Sing presents Queen
Game Modes:
Classic: Take the stage alone or with friends. Hit the right notes, prove that you have what it takes to be a star and crack the high score!
Feat.:  Teamwork is key! Grab a friend or even team up with the legendary Freddie Mercury in single player mode. The better your voices match, the higher your "compatibility score".
World Contest: It's you against the world! Climb to the top of the leaderboard by challenging friends or another singer online on the other side of the world. The game will show your performances as if you were singing together.
Mix Tape 2.0: This game mode guarantees hours of fun and a playlist that's never the same: Each Medley in this innovative game mode is a dynamically generated mix.
Jukebox: Lean back and enjoy a list of songs for your next jam session.
Let's Party: The ultimate challenge for your Let's Sing party! Two teams with up to four players each and only one mic per team face off in randomly chosen game modes to determine who the real stars are.
Features:
Strong playlist with 30 of Queen's greatest hits and original music videos
Sing solo or with up to eight players
PS4: choose between within maximum of 4 Smartphones or 2 USB-Mics + 2 headsets or 2 USB-Mics + 2 SingStar-Mics
Xbox One or Switch: choose between within maximum of 4 Smartphones, 2 USB-Mics and 1 headset
Six exciting game modes: 'Classic', 'Mixtape 2.0','feat.', 'Jukebox', 'World Contest' and 'Let's Party'
No mic at hand? It doesn't matter – with the Let's Sing Microphone-App, you can turn your smartphone into a microphone in no time at all
Climb the online leaderboard
Product details:
Title: Let's Sing presents Queen
Platforms: PlayStation 4 / Xbox One / Nintendo Switch
Genre: Singing Game / Karaoke
Players: Single player / Local 1-8 players
Developer: Voxler
Publisher: Ravenscourt
Age Rating: G – General, Online interactivity     
Release Date: October 2, 2020 (Available Now)
Price:
Solus: $59.95
2-Mic: $89.95