PS5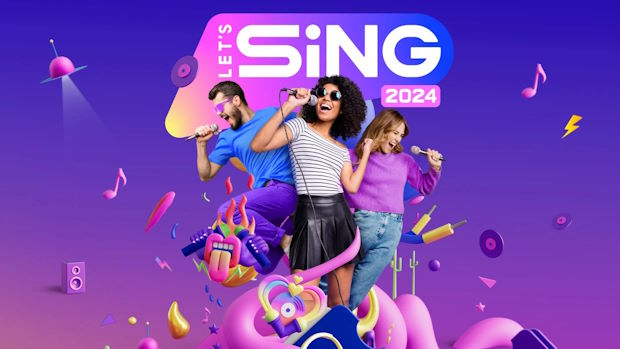 Published on November 10th, 2023 | by Chris O'Connor
Let's Sing 2024 Switch Review (PS5)
Summary: Sing with friends or forge a career... all from your living room.
Get your vocal chords warmed up… Let's Sing 2024 is here and you can take your singing all the way to the top with the new career mode.
I think the last time our family had a singing game was probably way back with the Playstation 2 (or maybe 3). Long cables connecting microphones to the console and some hits from the past got a decent bit of usage. But Let's Sing 2023 is a bit more flexible… if you don't have microphones you can use mobile phones (which also means you can add friends to your singing ensemble with relative ease).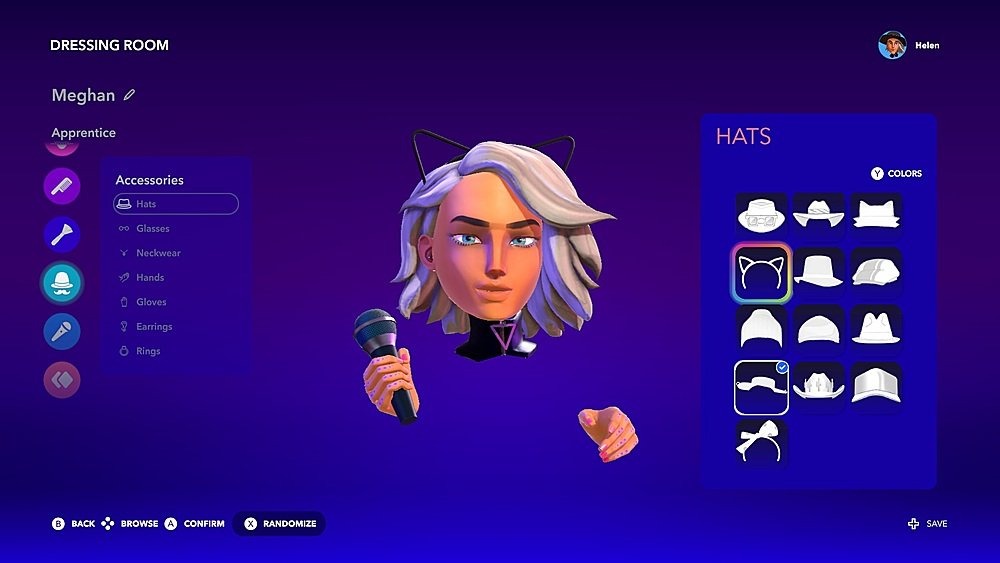 The core game is essentially console gaming karaoke, you pick from a number of songs… follow the lyrics and prompts on the screen and try and be as accurate with timing and pitch as possible. But new to this version of Let's Sing 2024 is a career mode. Your career starts with you joining a music academy that will help you learn the ropes and get you performing in front of crowds in no time.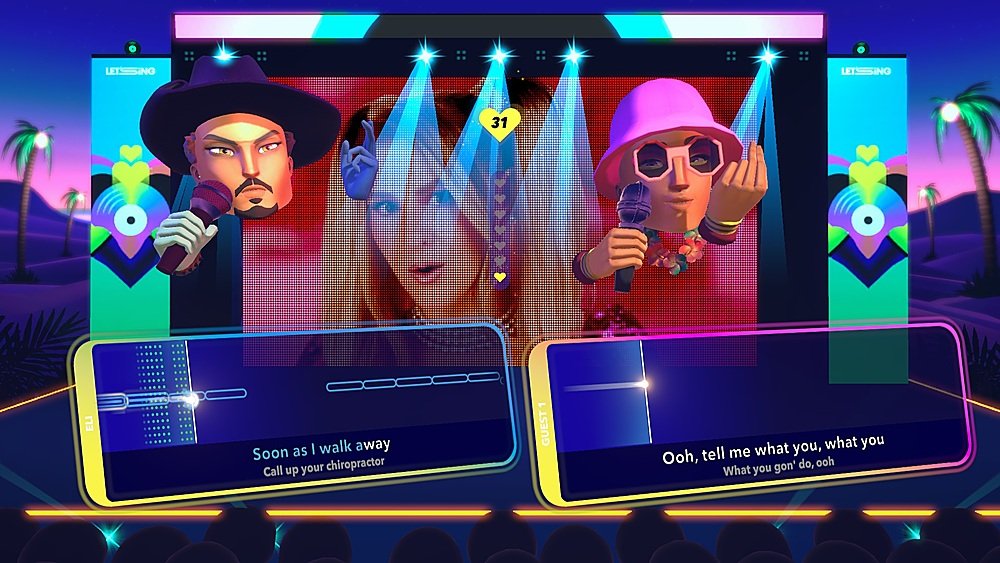 When I first learnt about the career mode (I think specifically hearing that it involved a singing academy) I got excited that perhaps there would be some actual singing training in the game… perhaps a section in which you were asked to perform the scales, or some vocal exercises. Nope… it's pretty simple, you have a few small parts that you are asked to sing and you get some minimal feedback… it feels more like a brief tutorial for something that is pretty straight forward to begin with. But if you treat it more like a story mode it can be a bit of fun.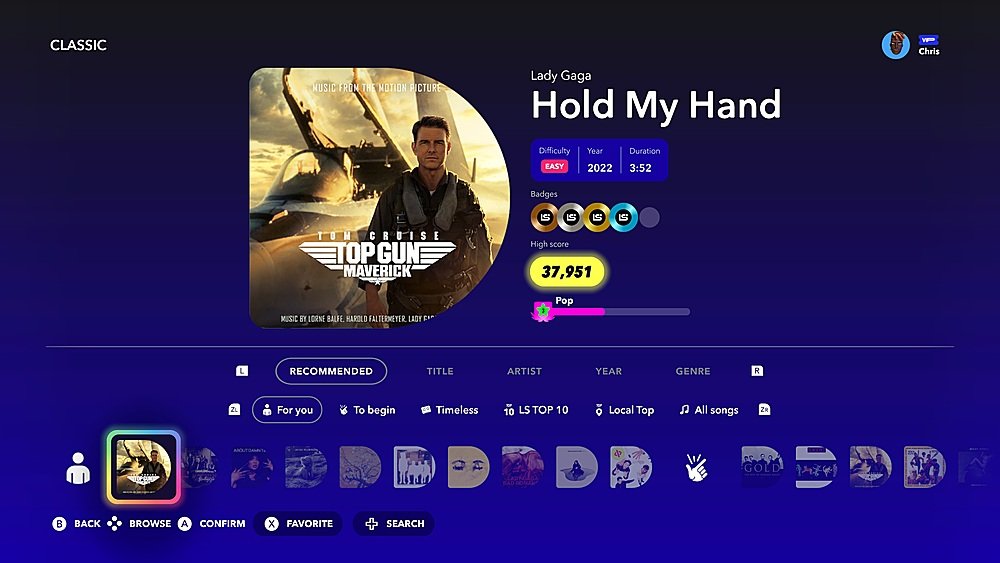 You can customise your avatar which allows you to either go for the full on rock star look… or perhaps the boy band member going solo, or the girl power rocker! In career mode you also need to engage with your teachers and fans which is all done via what looks like social media/texting… so very "now". Again, it's not too deep or amazing… but it does add a nice little option for those of us who perhaps aren't so confident singing in front of others but still like to sing.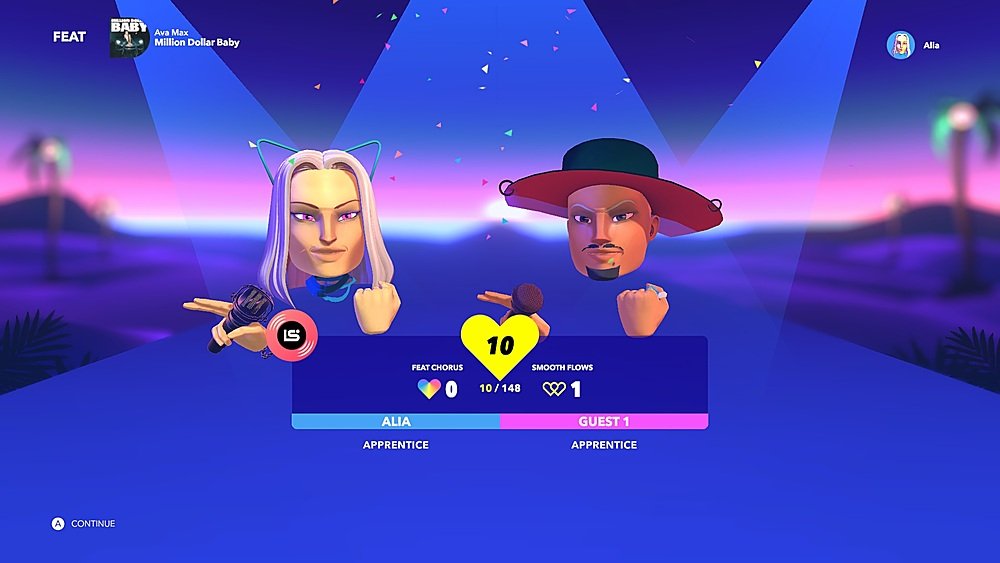 The ability to use mobile phones as your microphone is really handy and certainly means you can go from a solo act to a quartet very quickly with some friends. The process is pretty straight forward… you download the app, pair it with the console and you are more or less good to go. I can't remember if there's a syncing option but we definitely found there was a delay issue when singing. It was easy enough to fix… instead of starting to sing when the screen prompted us to… we simply started a moment earlier and it was all good.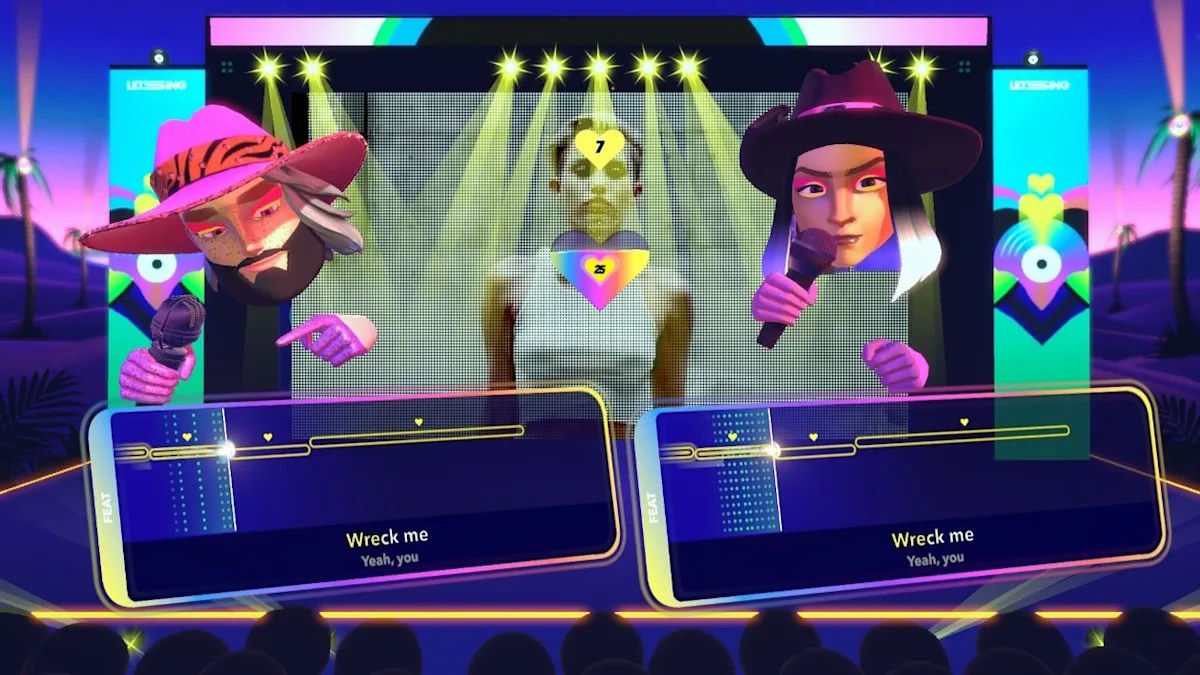 The range of songs is decent… there's a mix of old and new and of course some classics… there aren't a lot though and displaying the VIP songs is good in that it shows you what you'd be getting if you paid for the VIP package… but it's also harsh showing what you could have if you just spent more of your money.
If you like the idea of karaoke at home, if you want to sing solo or with friends… Let's Sing 2024 has you covered. I'm not sure of technical limitations but it would be nice to actually have some singing lessons in future editions… but for now it's a good option for some singing parties at home!