Uncategorized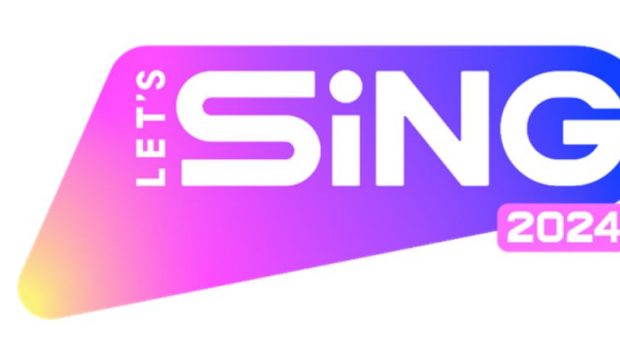 Published on September 8th, 2023 | by Adrian Gunning
LET'S SING 2024: BIGGER AND BETTER THAN EVER BEFORE
The acclaimed karaoke franchise Let's Sing is back: Let's Sing 2024.
Whether you're a newcomer to karaoke – or a Let's Sing aficionado – you'll find the 2024 edition has everything you need: current smash hits, all-time classics and modern chart toppers you can sing along to, by yourself or with friends.
There's also a plethora of new and exciting features and game modes like the brand-new career mode to keep you entertained for hours and hours.
The game – developed by Voxler and published by PLAION – will be releasing later this year for Nintendo Switch™, PlayStation®4, PlayStation®5, Xbox One and Xbox Series X/S.
Reach for the stars
Solo artists become superstars in the career mode of Let's Sing 24. For the first time in franchise history, Let's Sing offers a fully-fledged story that takes players from being an eager student taking their first singing lessons to absolute stardom. Master songs and specific challenges and meet unforgettable characters on your way to fame.
However, if you're looking for a karaoke party for the ages, Let's Sing 24 is for you as well: up to four players can belt out endless hits together.
The new online multiplayer mode Let's Sing Fest is for those keen on flexing their singing muscles in a friendly competition. Join a lobby with an endless loop of songs and try to get to the top of the leaderboard, with everyone singing the same songs at the same time.
Express your own unique style for the first time with Let's Sing 24's new avatar customisation. From the way you look to the way your avatar moves, there are near endless ways to create your own iconic character.
Let's Sing 24 has an entirely new look and feel, taking you to festival stages for your smashing performances.
Australian Version (ANZ)
Let's Sing 24's track list is packed with hits that will make it impossible for you to be still during your performance. This year, among the 35 tracks on the game, the following international hits as well as hits from Australia and New Zealand will challenge you to give it your all:
The Kid LAROI – Thousand Miles
Sam Fischer – This City
The Veronicas – In My Blood
Ed Sheeran – Eyes Closed
Fleetwood Mac – Everywhere
Sheppard – Geronimo
Meghan Trainor – Made You Look (Again)
Stay tuned for more information on the brand-new Let's Sing experience. In the meantime: dust off your microphones, oil your vocal cords and get ready to step into the spotlight with Let's Sing 24!