PS5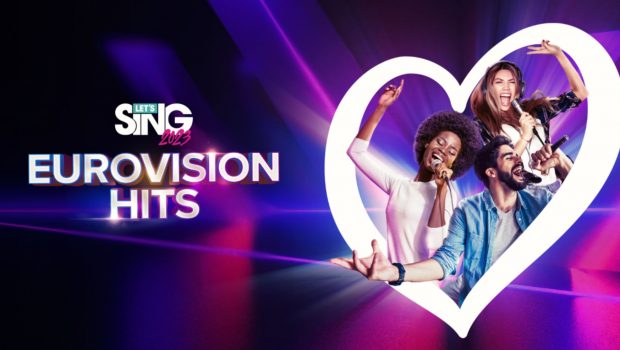 Published on May 25th, 2023 | by James Wright
Let's Sing 2023 Review – The Eurovision Song Pack Experience
Summary: Let's Sing 2023 continues that retro karaoke experience!
Let's Sing 2023 is as close to karaoke experience as one can get without physically being on stage with developer Voxler successfully transforming this aspect to the console world. For the older gamers, think the classic "SingStar" and thanks to Plaion, we are checking this out on the PlayStation 5. Let's Sing 2023 is also available on the Nintendo Switch, PlayStation 4, Xbox One and Xbox Series S|X but to get that true Karaoke experience, you do need a microphone or two. However if you don't have a microphone, Voxler ensure that you can still play the game with a headset or smartphone via the Let's Sing app for Android or iOS.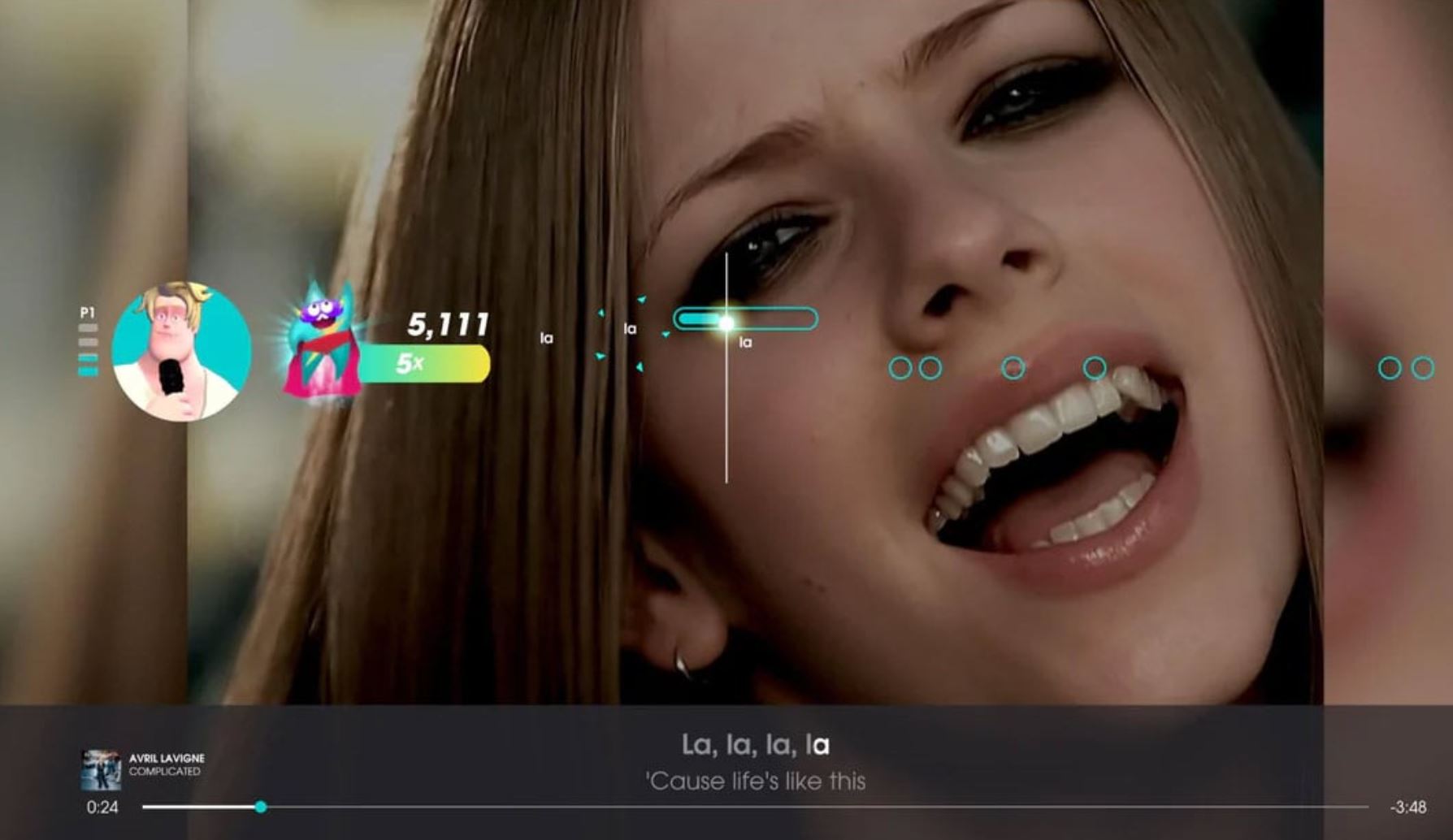 Like the previous games in this series and other titles in this genre, the goal is to sing in unison with the song that is playing where you are awarded points and other bonuses on how well you perform. The words of the song are displayed on your TV, including a dot that helps keep you in time with the music, so the more accurate you are, the higher your score will… of course being in tune does help. That's basically the core gameplay mechanics of the Let's Sing series.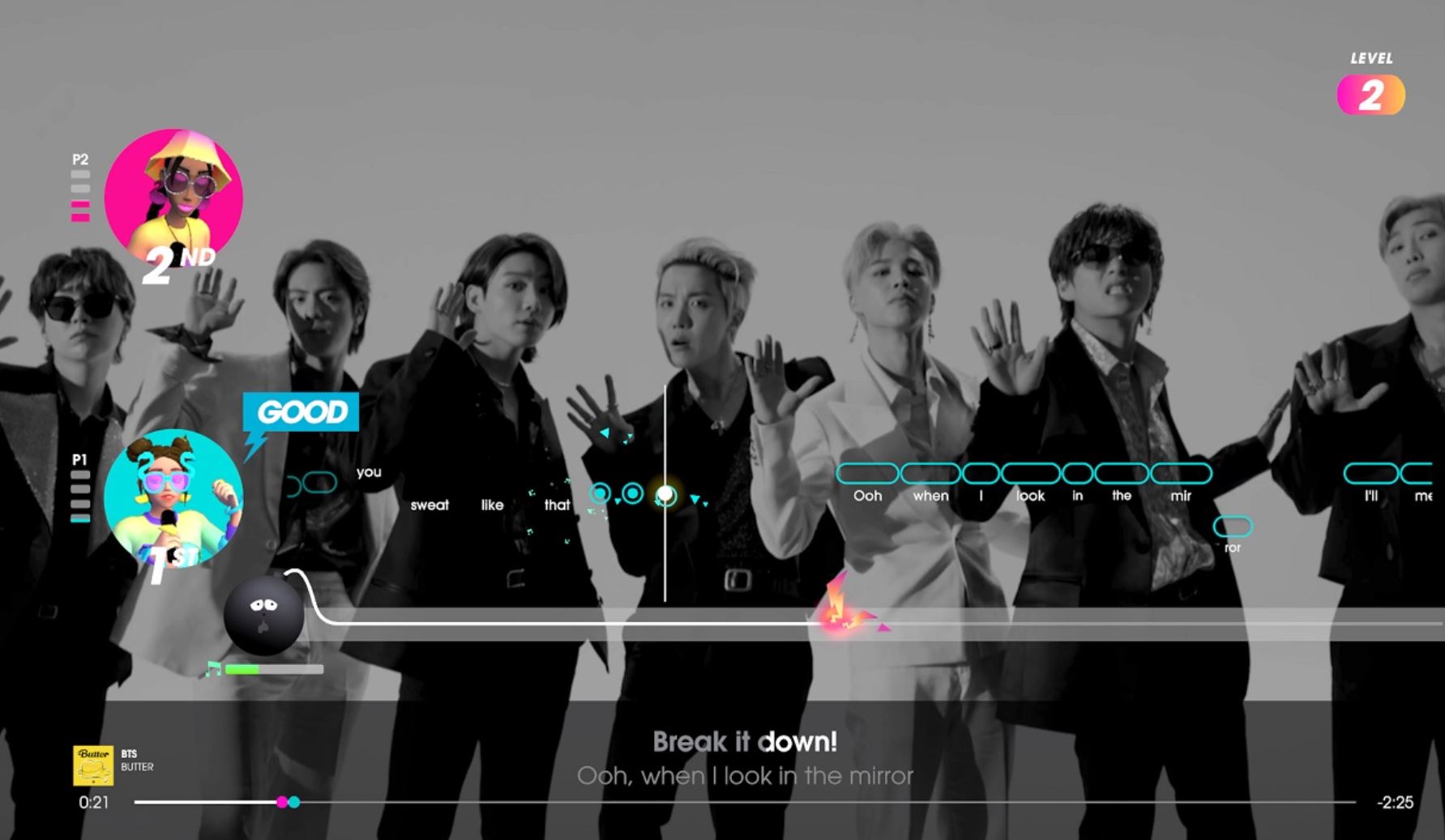 Add in different gaming modes, including multiplayer, trophies and not to mention over 30 songs from the greats such as Queen, P!nk, Jason Derulo and Australian artists (e.g. Amy Shark, Jessica Mauboy) and it's more than just a karaoke game, rather an interactive one. Our little Disney princesses' also loved the inclusion of "We Don't Talk About Bruno" from the animated film Encanto. With that said, the track list in the base game is spectacular. However May 2023 is also the month of Eurovision and Voxler have just released their Eurovision Song Pack DLC that includes the following hits from the biggest music stage in Europe;
| | |
| --- | --- |
| Artist | Song |
| Duncan Laurence | Arcade |
| Lena | Satellite |
| Conchita Wurst | Rise like a Phoenix |
| Loreen | Euphoria |
| Eleni Foureira | Fuego |
Once the game is loaded, you need to choose which controller or controller options to use and although we had microphones available, we did check out the Let's Sing app on our Android phones. This is a straightforward process and the only caveat is that your phone and the console needs to be on the same network but best of all, holding the phone is like a microphone and "almost" as good as the real thing. So once you have picked with your co-Avatar, you're ready to start singing!
Let's Sing 2023 (including DLCs) boast the following game modes;
Classic – Choose your own song for that "quick" classic Karaoke experience
Feat – Play with a friend to get a compatibility score
World Contest – Play online, including leaderboard ranking
Mix Tape – Speed karaoke of up to 5 songs
Jukebox – Choose your own songs
Let's Party – Team up with other players to take on another team (up to four players per team)
Legend – Create challenges for other player
As you can see, there is quite a bit to do in Let's Sing 2023, however like most of these games, multiplayer is a much more satisfying experience, particularly for those looking at a true party game. Nonetheless, singing solo is just as fun. The online aspect of Let's Sing is quite apt, however local multiplayer really adds to the competitive nature of the game as you try and out sing your frenemy.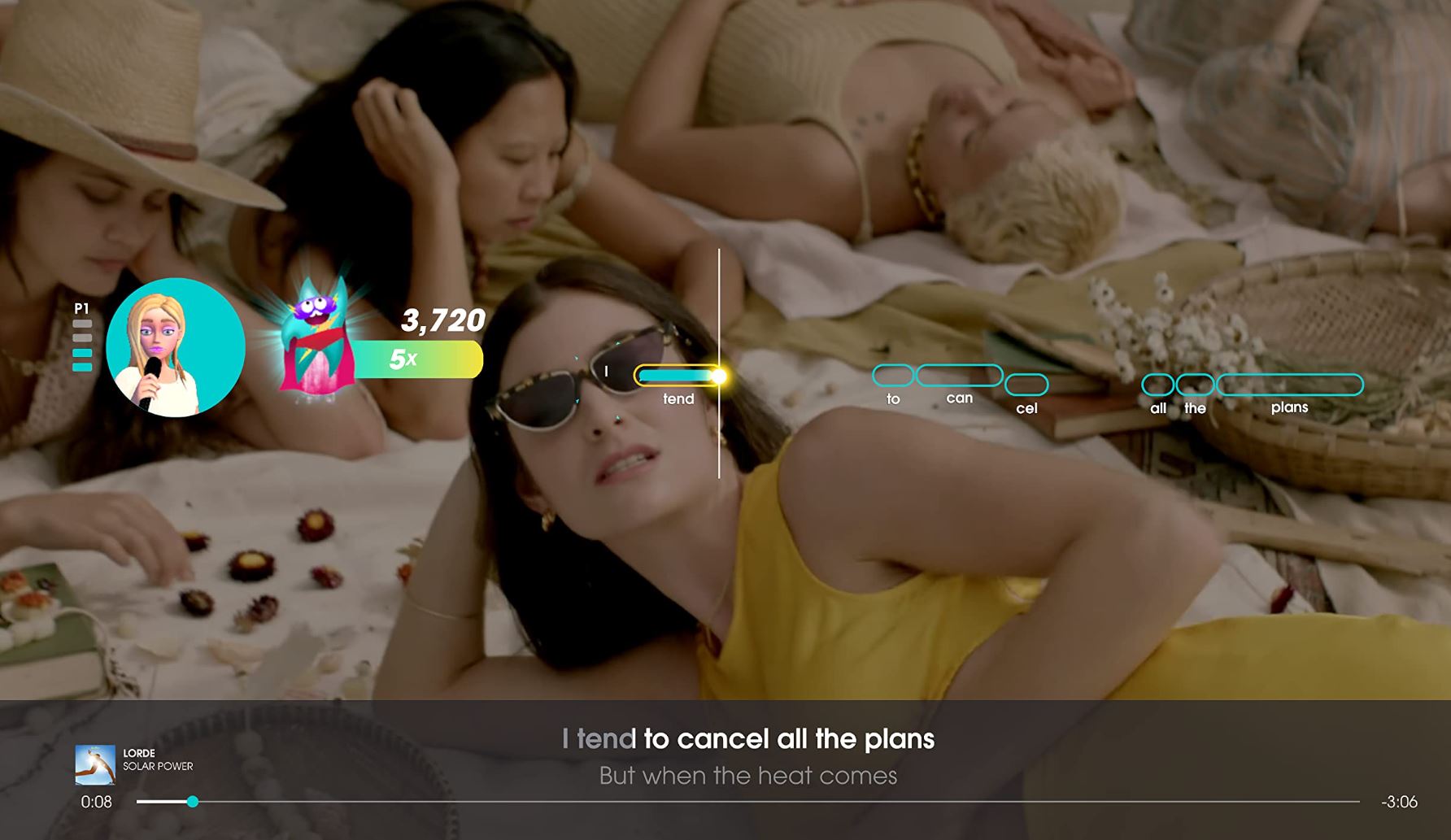 If you own the base game and you're a fan of Eurovision, then you're in luck. The Eurovision Song Pack DLC (once downloaded) provides some fun and unique (past) songs which are added to your available songs. Conchita Wurst's Rise Like a Phoenix and Satellite by Lena were my personal favourites but you really can't go past Rise Like a Phoenix which has a very addictive beat. While the DLC is small, it's still fun to dabble in the Eurovision experience.
Let's Sing 2023 full track listing:
| | |
| --- | --- |
| Artist | Song |
| 5 Seconds of Summer | Easier |
| Amy Shark | Everybody Rise |
| Amy Shark ft. Keith Urban | Love Songs Ain't for Us |
| Avril Lavigne | Complicated |
| Ben E. King | Stand by Me |
| Billie Eilish | Happier Than Ever |
| BTS | Butter |
| Charlie Puth | How Long |
| Dami Im | Sound of Silence |
| David Guetta ft Justin Bieber | 2U |
| Dean Lewis | Stay Awake |
| Delta Goodrem | Lost Without You |
| Ed Sheeran | Bad Habits |
| Eiffel 65 | Blue (Da Ba Dee) |
| Empire of the Sun | Walking on a Dream |
| Encanto | We Don't Talk About Bruno |
| Flume ft. Vera Blue | Rushing Back |
| Glass Animals | Heat Waves |
| Gotye ft. Kimbra | Somebody That I Used to Know |
| Jason Derulo | Acapulco |
| Jessica Mauboy | Little Things |
| L.A.B | In the Air |
| Lil Nas X ft. Billy Ray Cyrus | Old Town Road |
| Lorde | Solar Power |
| P!nk | Get the Party Started |
| Powfu ft. Beabadoobee | Death Bed (Coffee for Your Head) |
| Queen | I Want to Break Free |
| Rita Ora | Your Song |
| Riton x Nightcrawlers ft. Mufasa & Hypeman | Friday |
| Rüfüs Du Sol | On My Knees |
| Shouse | Love Tonight |
| Spacey Jane | Booster Seat |
| Tate McRae | You Broke Me First |
| The Kid Laroi | Without You |
| Tones and I | Fly Away |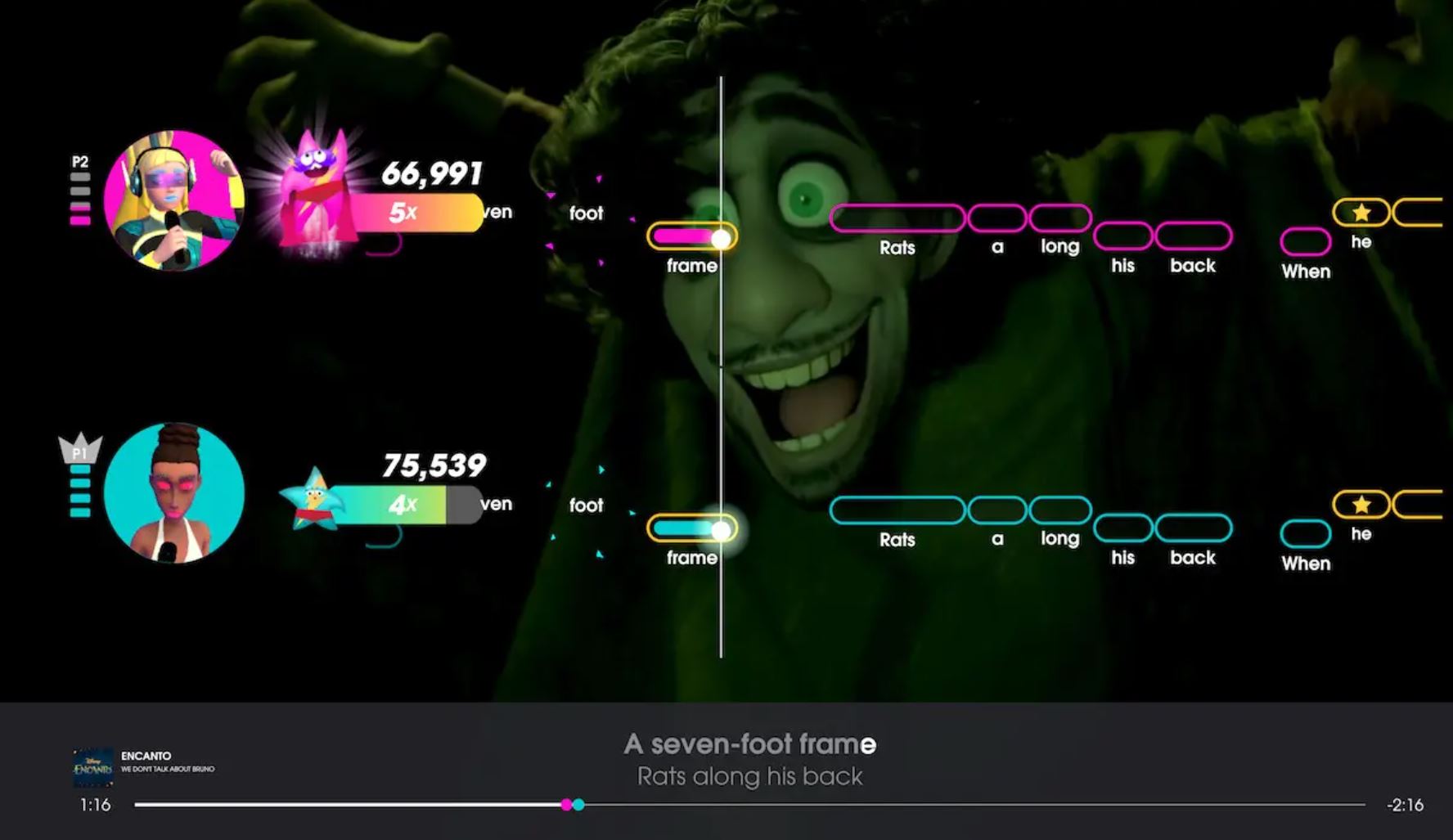 Final Thoughts?
Let's Sing 2023 and the Eurovision Song Pack DLC celebrate the diversity of music around the globe and while the gameplay is reminiscent of previous instalments, it's hard to better something that is already good. All in all, Let's Sing 2023 is a sturdy interactive karaoke experience that now embraces Eurovision. Imagine a full-on Let's Sing Eurovision game but in all seriousness, this game is for the lovers of karaoke!
For more information, please visit https://letssing-2023.com