Games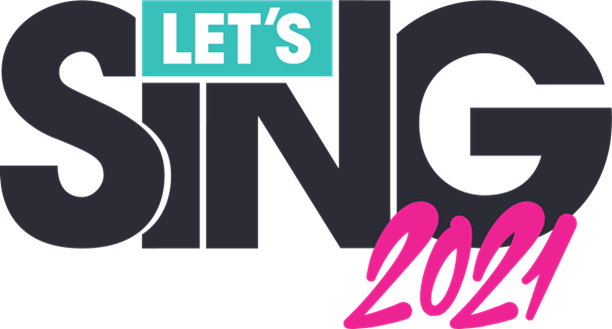 Published on October 14th, 2020 | by Adrian Gunning
Let's Sing 2021 Tracklist and All New Legend Mode
Ravenscourt and Voxler have announced the tracklist for Let's Sing 2021, the upcoming next iteration of the critically acclaimed and highly successful Let's Sing series. The tracklist is packed with current smash hits as well as all-time classics that will get everyone on the microphone. And that's not all: Let's Sing 2021 introduces the brand new "Legend" game mode that will stir players' ambitions.
About the new "Legend" mode:
You against the avatar. The Legend Mode adds a brand new solo experience to the world of Let's Sing 2021. The avatars will become the players' opponents and the players need to step up their singing game if they want to win against them. The Legend mode will have 16 challengers, each will propose 3 basic challenges to test the players' talent and a final boss battle against the player.
Let the music take control and become the star of your party or sing your heart out solo! The next chapter of the Let's Sing series offers hits fresh off the charts as well as classic hits. Billie Eilish with "Bad Guy", TONES AND I with "Dance Monkey", Jonas Brothers with "Sucker", Panic! at the Disco with "High Hopes" or Ariana Grande with "Thank U, Next" are just a few of the current smash hits featured in the singing game. If you are looking for a blast from the past, how about Genesis with "I Can't Dance" or Seal with "Kiss From A Rose"? The 30 songs tracklist of Let's Sing 2021 is packed with hits that will make any music lover's heart skip a beat!
Tracklist:
| | |
| --- | --- |
| Justin Bieber | Yummy |
| Tones and I | Dance Monkey |
| Billie Eilish | bad guy |
| Selena Gomez | Lose You to Love Me |
| Ariana Grande | thank u, next |
| Dua Lipa | Don't Start Now |
| Jonas Brothers | Sucker |
| Imagine Dragons | Thunder |
| Maroon 5 | Memories |
| Shawn Mendes | If I Can't Have You |
| Lewis Capaldi | Before You Go |
| Ava Max | So Am I |
| Nea | Some Say |
| Marshmello ft. Bastille | Happier |
| Rita Ora ft. Liam Payne | For You |
| Trevor Daniel | Falling |
| Panic! at the Disco | High Hopes |
| Katy Perry ft. Skip Marley | Chained to the Rhythm |
| Sam Smith | Too Good at Goodbyes |
| Lizzo | Good as Hell |
| Major Lazer & DJ Snake ft. MØ | Lean On |
| Calvin Harris ft. John Newman | Blame |
| James Bay | Hold Back the River |
| The Lumineers | Ho Hey |
| KT Tunstall | Black Horse and the Cherry Tree |
| Linkin Park | Somewhere I Belong |
| Seal | Kiss from a Rose |
| Genesis | I Can't Dance |
| Kim Wilde | You Keep Me Hangin' On |
| The Lion King | I Just Can't Wait to Be King |
Features:
Strong playlist with 30 international hits and original music videos
Singing Analysis has now been included giving the player a sense of reward in a meaningful and personalized manner. Not only will you get the medals but now the game will give you some well-deserved feedback!
Sing solo or up to four simultaneous singers
The new Legend game mode lets players dive deeper into the Let's Sing experience. With 16 challengers and three challenges you have to step up your singing game to be prepared for the final battle against the antagonists. The Legend Mode adds a brand new solo experience to the world of Let's Sing 2021. The avatars will become the players' opponents and players need to step up their singing game if they want to win against them.
PS4: choose between within maximum of 4 Smartphones, 2 USB-Mics, 1 Headset, and 2 SingStar-Mics
Xbox One and Nintendo Switch: choose between within maximum of 4 Smartphones, 2 USB-Mics and 1 Headset
Seven exciting game modes: Legend Mode, Classic, Mixtape 2.0, Feat., Jukebox, World Contest, Let's Party.
Let's Party mode now includes new mini game in Let's Party called "Pop Chicken". Pop Chicken gives players a unique and unpredictable experience. While battling it out players can now sing for mystery boxes which can be used to get an advantage over your competition.
No mic at hand? It doesn't matter – with the Let's Sing Microphone-App, you can turn your smartphone into a microphone in no time at all
Climb the online leaderboard and get more song packs in the online store like 'Best of 90's', 'Party Classics' and more
Game Modes:
Legend Mode: A brand new long-term solo experience has been added to the game fresh for Let's Sing 2021. The goal of this mode is to give the players a sense of progression. The avatars have now been given personalities and will pose as our antagonists. These avatars pose challenges getting more difficult as the player progresses.
Classic: Perform Solo or together with your friends. Hit the right notes can score the most points – can you crack the high score?
Feat.: Find your perfect match! The better you sing together, the higher is your "compatibility score". Singing with friends and family or also team up with your idol in the single-player mode.
World Contest: Take on the world! Try to reach the top of the leaderboard or just have fun with your friends – choose a player you want to challenge and try to beat other singers online. The game shows the performance of the other players as if you were singing together.
Mix Tape 2.0: Mix different songs together with this innovative game mode. Each mix is dynamically generated and thus guarantees a playlist that never repeats itself and a lot of fun. Create your own mixtapes with your favorite songs with the playlist creator.
Jukebox: Relax after your singing session with a list of songs for the next groovy party.
Let's Party: 8 Players, 2 Teams, 2 Mics and randomly chosen game modes will bring your Let's Sing party to the next level. With the addition of new "Pop Chicken" game mode.
Playlist Creator: This new updated system now allows you to pick which mode to play as well as songs you want to sing. The player can now create his own playlist and play it in Classic, Feat. and Mixtape mode.