Collectibles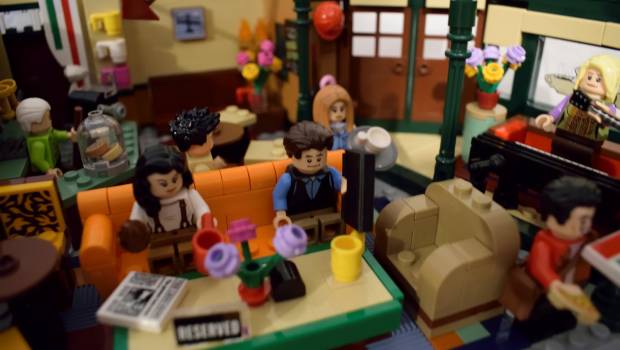 Published on January 6th, 2021 | by Admin
Let's LEGO with Chris!
Our senior writer Chris shares two of his Christmas LEGO builds with two TV classics, The Flinstones and Friends. Check out his final builds below;
LEGO IDEAS THE FLINTSTONESEnjoy modern Stone Age suburban life in Bedrock with this LEGO Ideas 21316 The Flintstones collectible toy! A wonderfully nostalgic building toy, it features The Flintstones house and their iconic family car. The detailed house has a removable roof for easy play, an opening front door, sofa, TV, coffee table, bowling ball and bowling pin elements, plus a green garden baseplate with a buildable palm tree. Build your own Flintstones vehicle that seats 4 minifigures and features a new-for-March-2019 fabric car roof element and an attachable dinosaur rib for creative play. The first animated TV series ever to be aired in a prime-time slot, The Flintstones cartoon was first broadcast in America in 1960 and has become an enduring family favorite around the world. Recreate hilarious scenes with the included cartoon character minifigures of Fred Flintstone, wife Wilma Flintstone and their friends Barney and Betty Rubble, or simply build and display this instant classic LEGO Ideas model.
LEGO IDEAS FRIENDS THE TELEVISION SERIES
Don't let your life get stuck in second gear—when the rain starts to fall, head to LEGO® CENTRAL PERK to hang out with Ross, Rachel, Chandler, Monica, Joey and Phoebe from the much-loved American TV sitcom Friends! This cool, retro LEGO Ideas playset celebrates the 25th anniversary of the show's first-ever episode and it is is packed with authentic details to rekindle nostalgic memories. Order coffees (and a muffin for Monica) from Gunther at the service counter. Wait tables with Rachel. Grab a slice of pizza with Joey. Role-play hilarious conversations from the classic show with the friends on the couch. But cover your ears if Ross plays his keyboard or Phoebe sings on the stage. Whether you choose to play with this fun construction set or simply display it, this fantastic LEGO Ideas set will make your day, your week, your month or even your year!