Games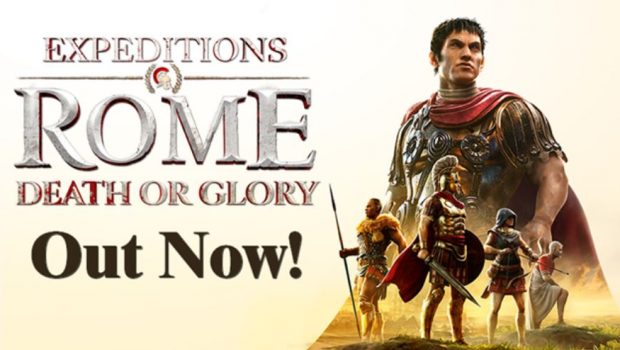 Published on April 14th, 2022 | by Adrian Gunning
Let Us Entertain You: Expeditions: Rome Gets Gladiator-DLC "Death or Glory
"Ave Imperator, Morituri te salutant!" ("Hail, emperor, those who are about to die salute you!") – a sentence shouted by the warriors, who were about to risk their life not for their country or a greater cause but for glory itself: The Gladiators! In ancient Rome, it was all about "panem et circensis" (~ "bread and games") to entertain the masses and to keep them satisfied with the current rulership.
With its brand new DLC "Death or Glory", the critically acclaimed CRPG Expeditions: Rome will bring the feeling of these ancient roman games to your PC by introducing a new class – the Gladiator – and adding arenas to the different regions, you've visited throughout the campaign. You can now prove the combat prowess of your praetorian guard in the sands of the arena and fight against various enemies, including ferocious lions and very talented champions – will you claim their titles for yourself?
The new DLC is out now and a legion of other additions are coming along with the Gladiator-class, and its unique set of 24 skills. There are the new arenas, new weapons, new armours, new crafting recipes, and new enemies as well as new customisation options for your legion and your praetorians. The DLC content will be included into the campaign or can be accessed directly by starting the game in the new "Gladiator Mode".
The Expeditions: Rome DLC Death or Glory is available now on PC at an SRP of $14.95 and comes with a 20% release discount.
Get it on Steam: https://thqn.net/rome-steam
Get it on Gog.com: https://www.gog.com/game/expeditions_rome
Get it at the Epic Game Store: https://www.epicgames.com/store/p/expeditions-rome
Try before you buy? Download the Expeditions: Rome demo now on Steam, you can even continue playing from your savegame if you get the full game: https://thqn.net/rome-steam
Twitch Drops are back!
To celebrate the arrival of the new DLC, Expeditons: Rome is offering a new set of Twitch-Drops for the next 2 weeks. The campaign is on now and will run until April 25th at 6 AM PDT / 3 PM CEST / 11 PM AEST.
There will be 3 different drops to obtain:
1st Drop is a new colour scheme, which you will receive after watching 1 hour of a participating channel
2nd Drop is an unique emblem, which you will receive after watching for 1.5 hours of a participating channel
3rd drop is a new trophy pack, which you will receive after watching 2 hours of a participating channel