Games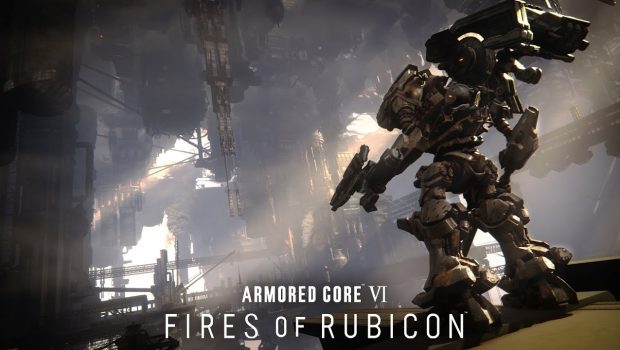 Published on August 25th, 2023 | by Adrian Gunning
LET THE LAST CINDERS BURN – ARMORED CORE VI FIRES OF RUBICON EXPLODES INTO ACTION WORLDWIDE
It's time to make planetfall on Rubicon 3, pilot. Bandai Namco Europe and FromSoftware, Inc. (ELDEN RING™, DARK SOULS™) today launched ARMORED CORE™ VI FIRES OF RUBICON™ globally for PlayStation®5, PlayStation®4, Xbox Series X|S, Xbox One, and PC via Steam® and optimized for Steam Deck™. With fast-paced mech action, intense omnidirectional battles, in-depth customization, and thrilling boss fights, ARMORED CORE VI FIRES OF RUBICON is the culmination of FromSoftware's experience creating unforgettable action games. The game features robust world-building, massive environments, and challenging yet rewarding gameplay that promises to propel the ARMORED CORE franchise forward for a new generation.
Watch the launch trailer: https://youtu.be/GIATDyYT6DA
Watch the overview trailer: https://youtu.be/AMp-HLrWAh0
Watch the live action trailer with Karl Urban: https://youtu.be/fIvgLuccOZc
A mysterious new substance called Coral was discovered on the remote planet, Rubicon 3. As an energy source, this substance was expected to dramatically advance humanity's technological and communications capabilities. Instead, it caused a catastrophe that engulfed the planet and the surrounding stars in flames and storms, forming a Burning Star System. Almost half a century later, Coral has resurfaced on Rubicon 3, a planet now contaminated and sealed off by the catastrophe. Extra-terrestrial corporations and resistance groups fight over control of the substance. ARMORED CORE VI FIRES OF RUBICON puts players in this desolate world, where they infiltrate the planet as an independent mercenary and find themselves in a struggle over the substance with rival corporations and rogue factions.
The game features:
Intense omnidirectional combat – Overcome enemy challenges that come from all directions by taking to the air, thanks to the addition of high-powered boosters to Armored Core mechs. Players can boost jump, hover in the air, assault boost to rapidly close distances and use the highly maneuverable machines to rapidly switch from long-range to short-range battles, using every advantage to succeed in battle.

Highly mobile and customizable mechs – The key to success in ARMORED CORE VI FIRES OF RUBICON is finding the right parts to do the job. With numerous different parts to fit in four weapon slots in addition to modifiable head, arms, legs, torsos, boosters, and more, tinkering to find the perfect combination of parts to overcome challenges is core to overcoming the game's challenges.

A completely new story – ARMORED CORE VI FIRES OF RUBICON is a fully standalone experience, with no story connections to previous entries of the series. The single-player story-driven experience features branching paths and multiple endings for players to explore.

Overcome immense odds on Rubicon 3­ – With FromSoftware's signature challenging gameplay, players can strive for the sense of achievement to earn S-Ranks on solo missions, take on NPCs 1-on-1 in the Arena to unlock parts, and competing with other players in 1v1 or 3v3 online PVP battles.
For the latest updates on the game, be sure to follow the game's social channels on Facebook, Twitter, and Instagram. ARMORED CORE VI FIRES OF RUBICON will be included in PlayStation® Free Upgrades and Xbox Smart Delivery. The game will be presented with both English and Japanese VO, with text localizations in English, French, Italian, German, Spanish, Neutral Spanish, Brazilian Portuguese, Polish, Russian, Traditional Chinese, Simplified Chinese, and Korean. Find out more on the official website.