Games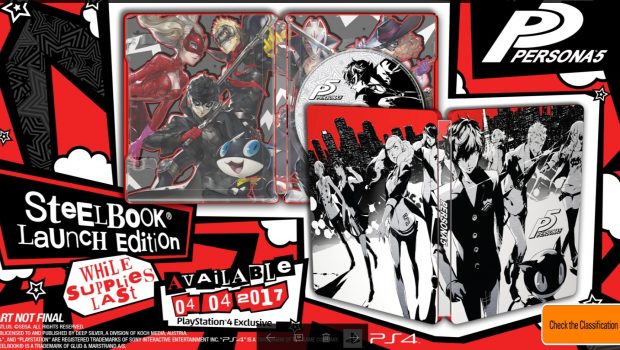 Published on March 7th, 2017 | by Admin
We're Less Than One Month From Persona 5's Launch
In just a few weeks, Persona 5 will be available in Australia! The wait has been long, but will be well worth it. To count down the days till the final launch Atlus just released a new trailer.
See how the Phantom Thieves beat down Shadows and take down names in the latest trailer!
Persona 5 is a game about the internal and external conflicts of a group of troubled youth who live dual lives. They have the typically ordinary day-to-day of a Tokyo high-schooler – attending class, after-school activities and part-time jobs. But they also undertake fantastical adventures by using otherworldly powers to enter the hearts of people. Their power comes from the Persona, the Jungian concept of the "self;" the game's heroes realize that society forces people to wear masks to protect their inner vulnerabilities, and by literally ripping off their protective mask and confronting their inner selves do the heroes awaken their inner power, and use it to strive to help those in need. Ultimately, the group of Phantom Thieves seeks to change their day-to-day world to match their perception and see through the masks modern-day society wears.
Persona 5 will release on April 4th in Australia for PlayStation 4. Pre-orders are now available at participating retailers. For more information, please visit http://www.deepsilver.com/en/games/persona-5/

FEATURES RECAP
Persona 5 is the first numbered title of the award-winning franchise on home consoles since the PS2 generation.
Fast-paced Japanese role-playing game mechanics, exciting action sequences, deep and engaging story.
Vibrantly stylized characters, enemies, and environments, elegant anime-style cut-scenes.
Soundtrack featuring the fresh sounds of acid jazz composed by the legendary composer Shoji Meguro.
A standalone story experience that welcomes newcomers and veteran Persona players alike.