Films
Published on August 25th, 2020 | by Zoe Werner
Les Misérables Film Review (2020)
Summary: Les Misérables is a symbolic and gritty interpretation of the classic film with a twist of modernity!
A film by Ladj Ly
Starring Damien Bonnard, Alexis Manenti, Djebril Zonga, Issa Perica & Al-Hassan Ly
Welcome to France in 2019, but not the France that we all know and love. No pastries, fashion or exploring the rich cultural history. And definitely not your typical musically driven adaptation of the famous stage production. Get ready to be taken on a gritty and hard-hitting journey that exposes the deep mistrust and violent conflicts between the law and the down trodden. Set in 2019, the viewer is thrown head first into the midst of the working-class suburb of Montfermeil, the same Montfermeil where Victor Hugo wrote the world-famous novel, Les Misérables in the mid 1800's. Beginning as a Cesar-winning short film, this film was inspired by the 2005 riots in Paris and it is certain to pull at the heartstrings whilst having the power to evoke important discussion about police brutality, corruption, racial profiling and poverty.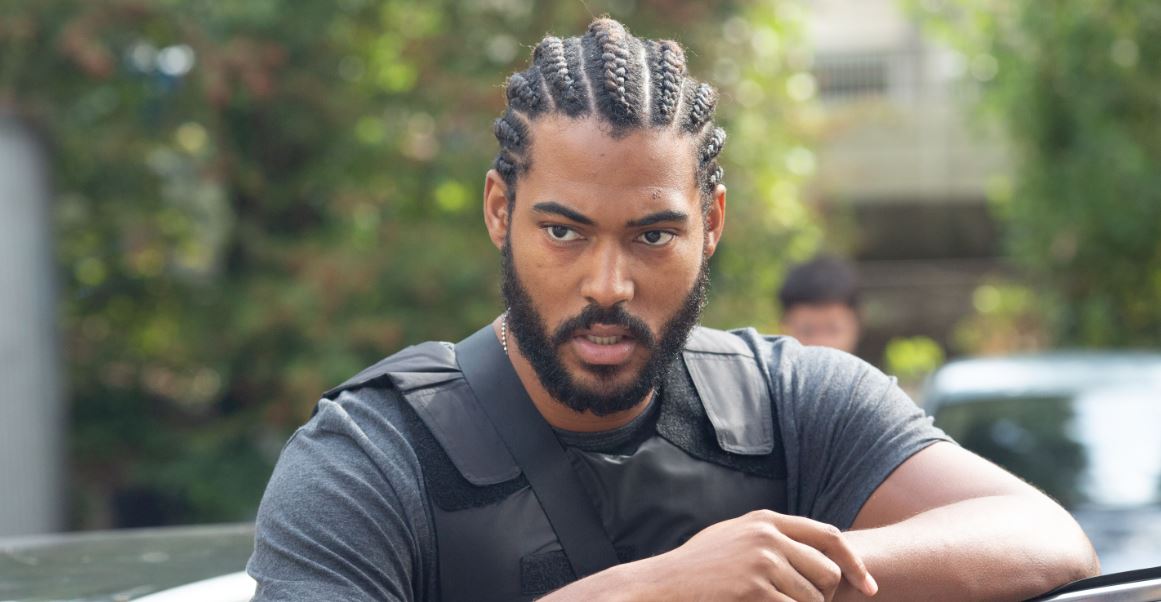 Brigadier Stéphane Ruiz (Damien Bonnard) is introduced as having recently transferred to Montfermeil to join Paris' Anti-Crime Brigade. He is first seen riding in the back of his new colleagues' car as they drive around on a patrol. It is clear that Ruiz's veteran co-workers, Chris and Gwada, (Alexis Manenti and Djebril Zonga) have a less than ethical approach to police work. Ruiz's by-the-book and no-nonsense attitude earns him the nickname "Greaser", as a way of mocking his willingness to carry out his tasks in a way that actually abides by the law. Ruiz struggles to establish a working relationship with influential community leaders whilst also attempting to maintain some semblance of peace between his disreputable team and the citizens of the local housing projects.

Introduced at the outset is Issa (Issa Perica), a teenage boy from an impoverished background but who is clearly full of spirit. Issa and his friends are a law unto themselves within their community and parental supervision is very lack-lustre for all of them. Being very street smart and with the encouragement of his friends, Issa sneaks into a traveling circus group and steals a lion cub and his friends boast about their new furry acquisition all over social media.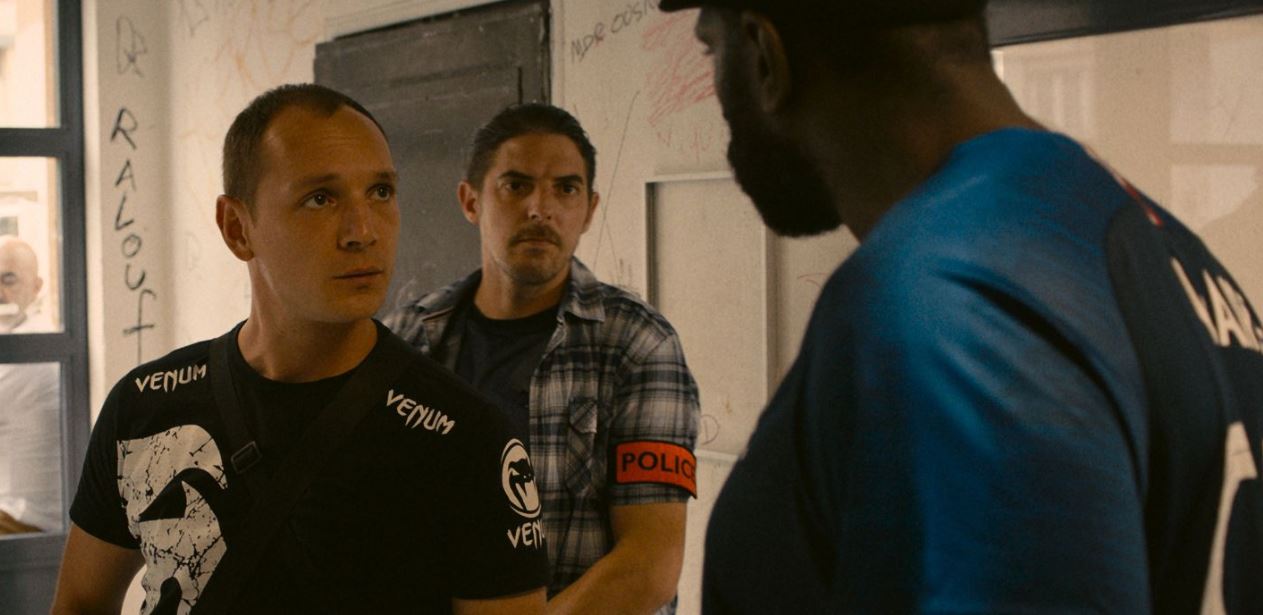 Ruiz, Chris and Gwada are swiftly put on the case and they rush to gather as much information as they can, often throwing Ruiz in the deep end to try and obtain community cooperation from people who don't have any trust for the law, however by-the-book and ethical Ruiz tries to be. It is clear that religion, class, and status within the city of Montfermeil has a heavy divide and within that, different gangs have formed that operate illegally and with no intention of cooperation with anything police related.
With the lion cub eventually found safe and well and Issa's arrest imminent, Ruiz, Chris and Gwada prepare to chase Issa down, armed with various 'non-lethal' equipment and weapons.
Issa is cornered by the officers when they are set upon by a mob of young people who throw garbage and other debris in clear protest of what they believe is racial profiling and an unjust arrest. In the hubbub and evident panic from lack of preparation and training, Gwada disarms a gun-like weapon loaded with rubber bullets at Issa to prevent him from slipping away. Issa is hit in the face with the rubber bullet and a very confused Gwada suddenly realises how little practice and experience he has had with such a weapon. Whilst seeing if Issa is in fact still alive, the whir of a drone alerts the officers and is seen flying away from what was a full observation of the mob and the attack on Issa. Gwada and Chris become very concerned that the drone's footage of Issa getting shot would be plastered all over the internet for everyone to see their incompetence and corrupt approach to police work. The three officers are then faced with having to reconcile with the aftermath of their actions while angling to keep the neighbourhood from retaliating with mob violence, yet this is all done in vain.
The climax of the movie sees Ruiz, Chris and Gwada barricaded in an apartment stairwell with dozens of young mobsters after their blood. We see Ruiz and Issa eventually come face to face in a standoff, guns pointed at each other. We are left wondering if Ruiz will remain the good and moral "Greaser" or succumb to the actions and behaviours of his colleagues that he has tried so hard to avoid. We are also left wondering if Issa has completely lost the remainder of his boy-hood innocence and whether he will seal his fate as another statistic of police/mob violence or if he will put his faith in Ruiz and take the correct course of action.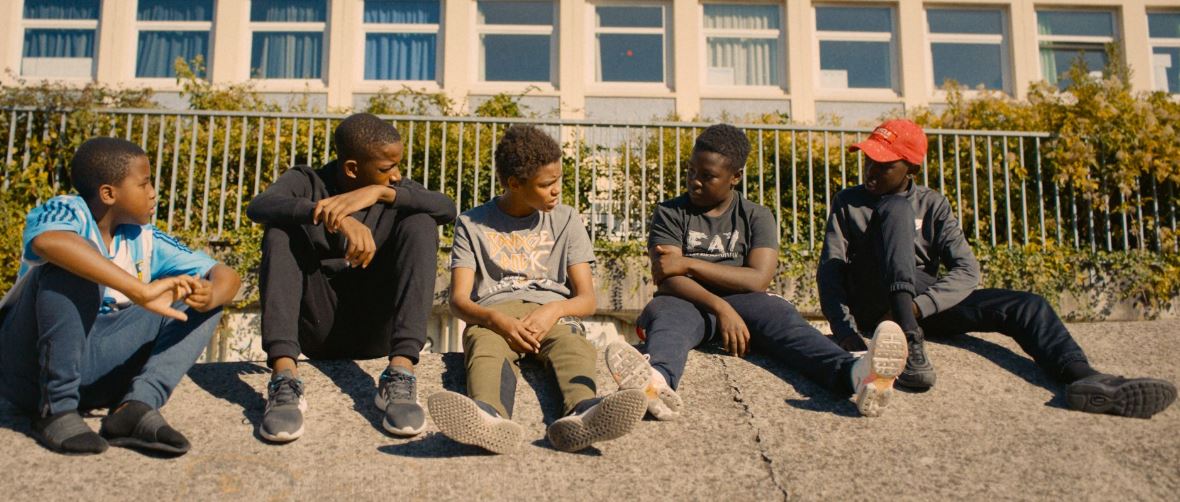 The above overview does not begin to reflect the heart-wrenching and hard-hitting topics that this adaptation of Les Misérables explores. In correlation with the world-famous musical, the ongoing themes of revolution, justice and police corruption are exposed in a well written modern-day manner. This film was selected to compete for the Palme d'Or at the 2019 Cannes Film Festival, where it won the Jury Prize and was selected as France's entry for Best International Feature Film at the 92nd Academy Awards – a very well deserved series of achievements!
The characters of Ruiz, Chris and Gwada, played by Damien Bonnard, Alexis Manenti and Djebril Zonga respectively, expose some of the most intense aspects of police corruption, racism, and the divide between class systems. In addition to this, the character of Issa, played by Issa Perica, is a poignant representation and reflection of how easy childhood innocence is lost and how one's upbringing and community influence walks a fine line between a future full of potential versus succumbing to the way of life that everyone else seems to fall into.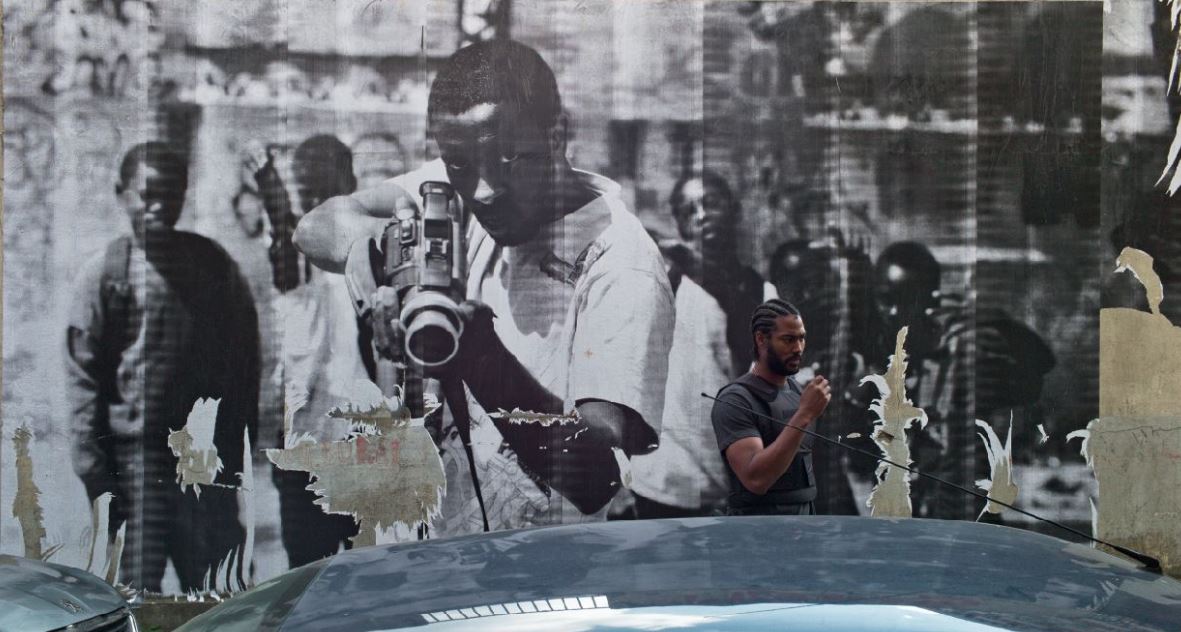 For those familiar with the Victor Hugo novel and stage production, it will be easy to spot the symbolism and other little nods to the already famous adaptations, despite no musical numbers or characters from the originals. For those who are not familiar, this film is exceptionally powerful and stands alone quite strongly as a gritty exploration of some of the most intense and unjust topics within our modern world. Les Misérables is a heavy and eye-opening film and it is sure to achieve great success in many areas, with viewers almost guaranteed to come away from it with a heavy heart and a very different outlook on the world as we know it.