VR Gaming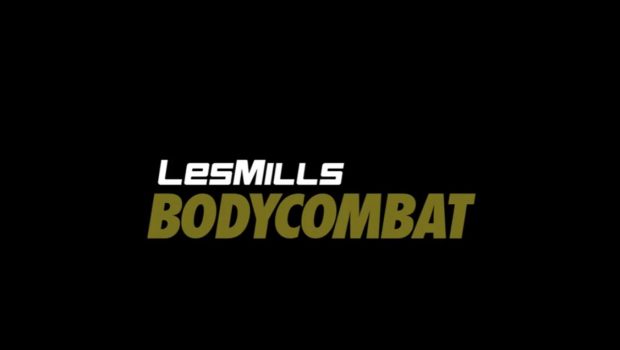 Published on March 19th, 2023 | by Edwin Millheim
Les Mills Bodycombat PSVR2 Review
Summary: Not just another workout routine. A stellar experience that gets you invested in this workout app in game disguise.
When it comes to workout style games or apps, you kind of know what you're getting into. Though you do not know the quality of the experience you're buying into. At least not unless you do a heck of a lot of research ahead of time. Now with the shiny new PSVR2 out, there are plenty of games and apps vying for your time. So of course, I just had to dive in and take a closer look. Some I purchased myself outright. A few I would not normally get but for review purposes I asked for a code to do a review.  Les Mills Bodycombat is one of those I asked for a review code for.  Right into the opening and the evaluation phase of the app as the virtual coaches explained things and took me through some of what to expect…I was hit with the quality of the experience.
On firing the app up on the PSVR2, I was met with the system letting me know that Les Mills Bodycombat would not work for the sitting down crowd, and also you need a large space to experience it safely. In other words, this is not a sit-down experience.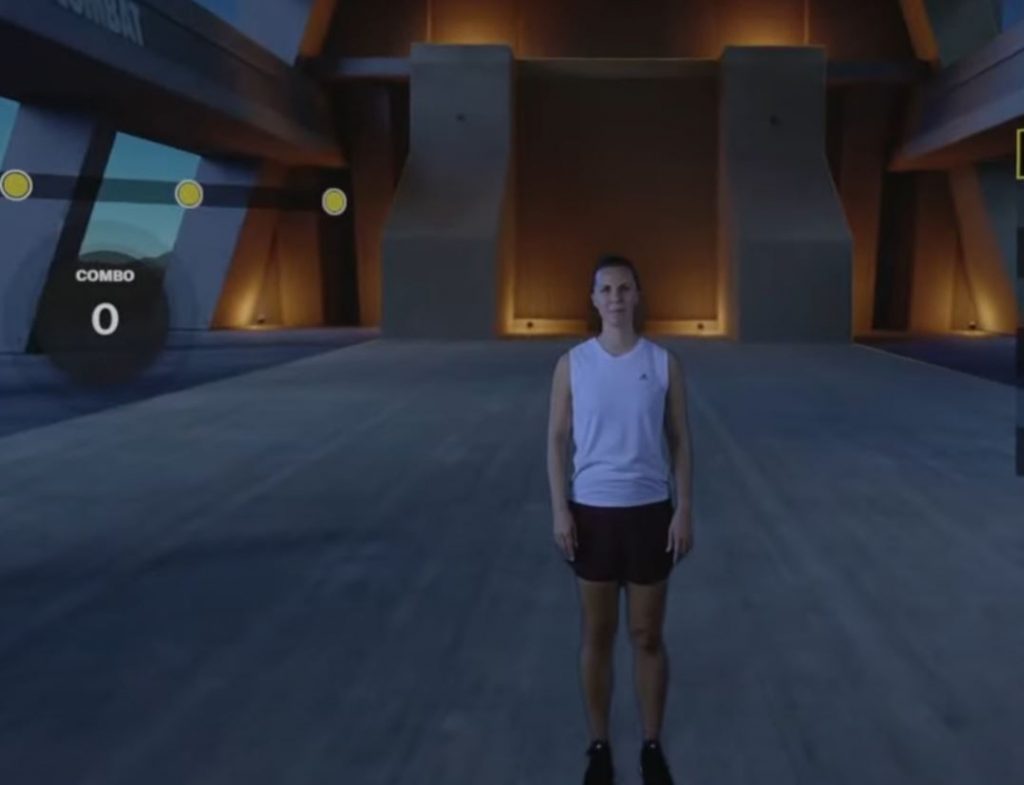 Getting past that I had a brief glitch on the part that it gives me the warning and short read through that you had to agree to proceed. No matter what I did, or button used. The app would not let me click on I Agree. I clicked and used the thumb sticks and switched back and forth between left and right controller to get past it. Somehow, it at last let me proceed. Everything after that was smooth sailing and a phenomenal experience.
The system checks your height and weight and birth year and gender for it to be able to make work out suggestions after the initial orientation of moves.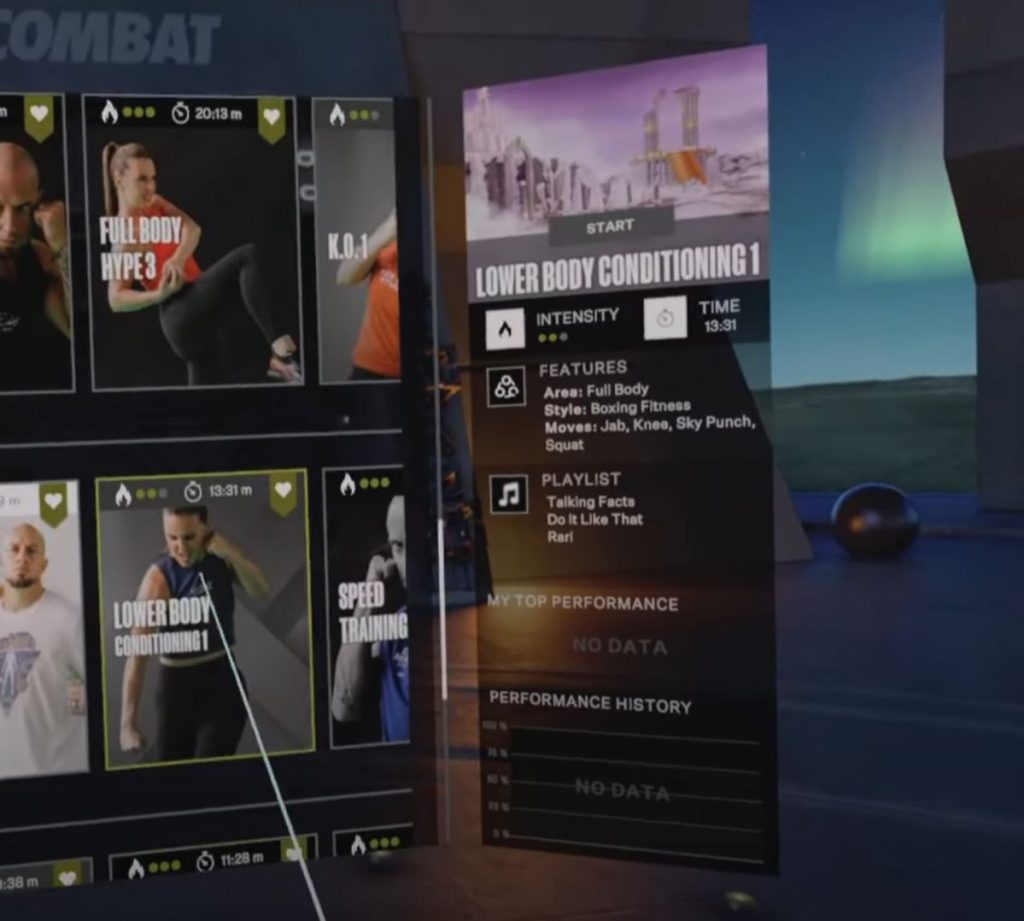 The virtual instructions make you feel confident, it's only a game app and things are of course prerecorded performances, but it never felt that way. It was uncanny.  I have played with and own a few other workout type app/games on Oculus/Meta Quest 2. You of course get almost the same kind of set up. But Les Mills Bodycombat, at least to me, felt like a whole different experience.
Yes, you have obstacles to duck under and move from side to side to avoid. And of course, the punching, oh my word so much punching.  Now here is where the experience differed to me. While they explained things a bit in most app/games on what move you are going to be doing, Les Mills Bodycombat differs in my opinion. They explain exactly how to do the move. Properly. Including body alignment and core support for moves. It seems much more engaging overall. They may actually do this in other games, but it just all stuck out to me here in Les Mills Bodycombat for PSVR2.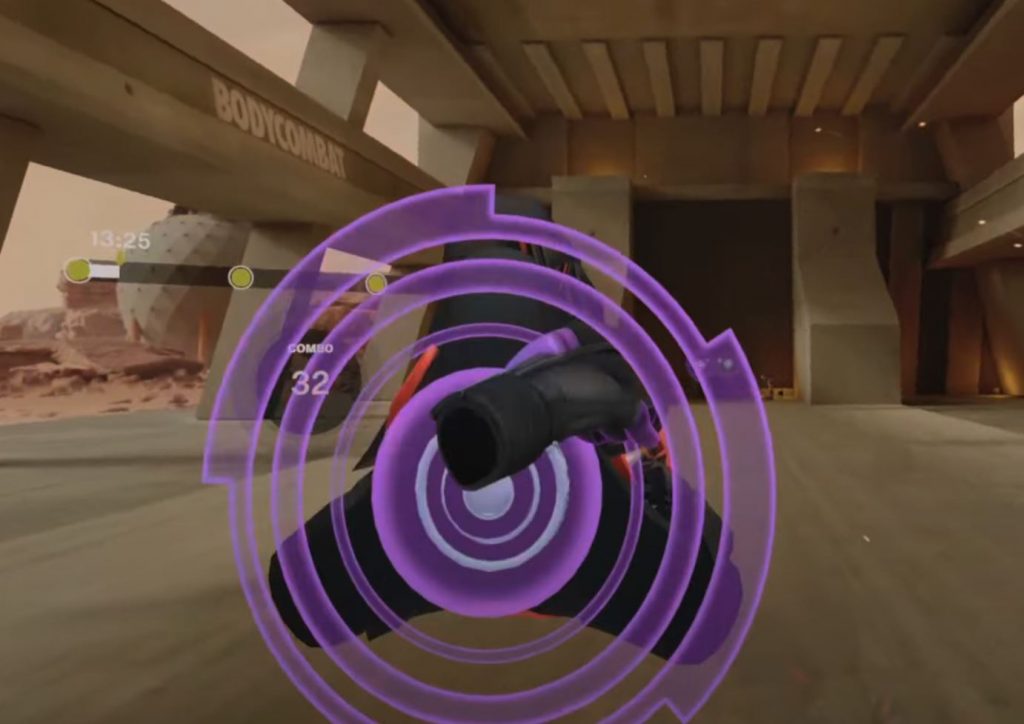 The menu structure should be familiar if you have ever seen any other work out app ever. Why fix a simple direct menu option that works after all? Using the menus, you can easily select a workout. Choosing from different levels of intensity.
One of the things that ODDERS LAB did with the work out game design, is that the virtual instructors walk you through some of the techniques that are in the work out. Serving very well also as a warmup before the full work out itself. Nicely done indeed.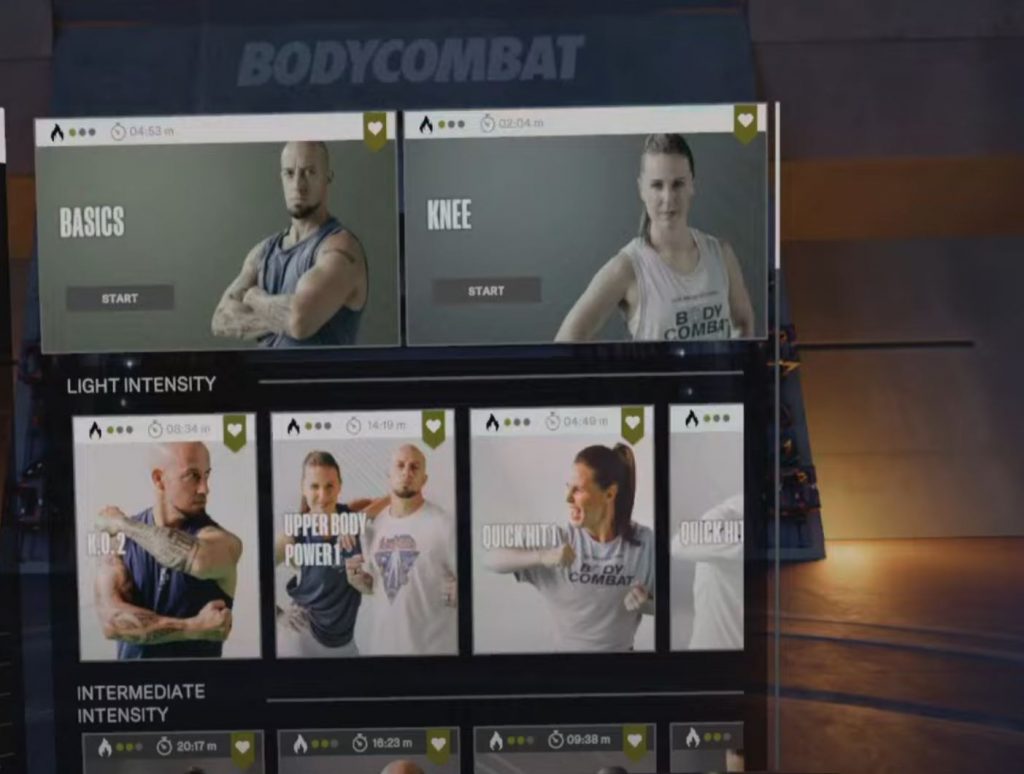 It does not hurt that some of the visual ques are rather pleasing. The harder you strike at a target, the more spectacular the impact effect is. For sure you are in the middle of a workout. But it has cleverly been disguised as a game.
The virtual coaches also felt as if they genuinely believed in what they are doing and believe in YOU. Here I was feeling not only challenged to really get this down, these virtual coaches actually motivate you to put everything you have into every work out, but also squeeze out a bit more.
Graphics get the job done and are pleasing. There is nothing overly spectacular with the graphics.  You are there to work out not gawk at the views after all. Perhaps because they did not want to distract from the main purpose of the app/game. A workout.
If you are looking for a good work out to mix with your healthier eating habits to assist in your healthy lifestyle needs, I would say that Les Mills Bodycombat has the goods you're looking for.
As with anything that requires a level of physicality, you should research and check with your doctor on if this is ok for you. Though with different levels of work out, it caters to beginners to advanced work out enthusiasts. Couple of hints for this…. Water is you're friend. Water, water, water. Also being no stranger to martial work outs since I have a Kungfu background….do yourself a favor. Do not hold your breath while doing your work out. Don't forget to breathe. I have seen a couple of people trying this app out and they hold their breath. Not a good thing. If you hold your breath, you will not have anything left for the workout.
Have fun, play games…
… and work out a little.
Edwin Millheim
Game Details
Title: Les Mills Bodycombat
Game/App Release Date: 2/22/2023
Publisher: ODDERS LAB
Reviewed on PSVR